Local
MBTA ferry service to Hingham suspended Thursday after storm sends sailboat crashing into dock
Officials are still assessing the extent of repair work left.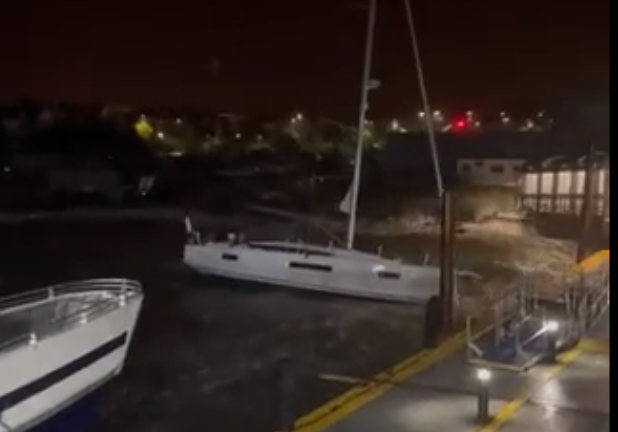 MBTA ferry service to and from Hingham will be suspended for a third straight day Thursday, after high winds and rough surf from this week's autumn nor'easter slammed a sailboat into the town's dock Wednesday.
The agency had been "optimistic" that crews would be able to repair the damge to allow service to resume Thursday, but MBTA spokesman Joe Pesaturo said in an email later Wednesday afternoon that the work "will not be completed in time for the morning commute."
Ferry service to Charlestown and Hull, which had also been suspended Tuesday and Wednesday due to the weather, will however resume Thursday.
Video footage from Hingham early Wednesday morning showed a seemingly unmoored sailboat rocking through the waves near the dock.
Pesaturo said it was the same sailboat that eventually hit and damaged the dock.
Photos shared by the MBTA showed that the collision broke wooden beams on the side of the dock. Pesaturo said there was also damage beneath the dock that required work, too.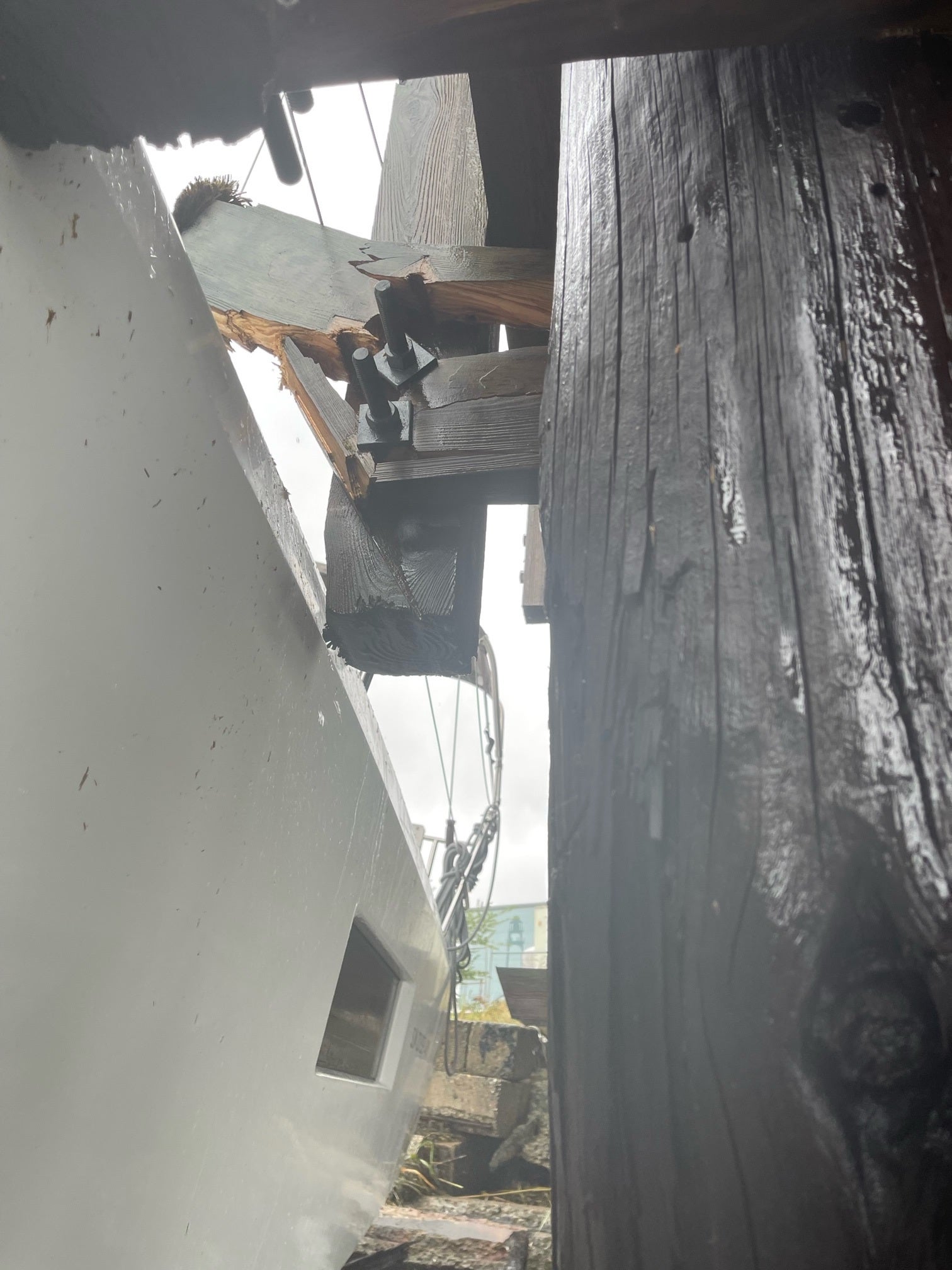 While the MBTA had deployed maintenance crews to the scene in the hopes of completing temporary repairs before the Thursday morning commute, the effort ultimately took longer than initially expected.
Pesaturo said the agency is hoping to finish repairs in time for service to resume Friday, but would have a better idea by Thursday morning.
Newsletter Signup
Stay up to date on all the latest news from Boston.com