Local
Why NBC Boston anchor Latoyia Edwards now wears braids on the morning news
"This year, I decided it was time — beyond time — to wear my hair the way it feels right to me."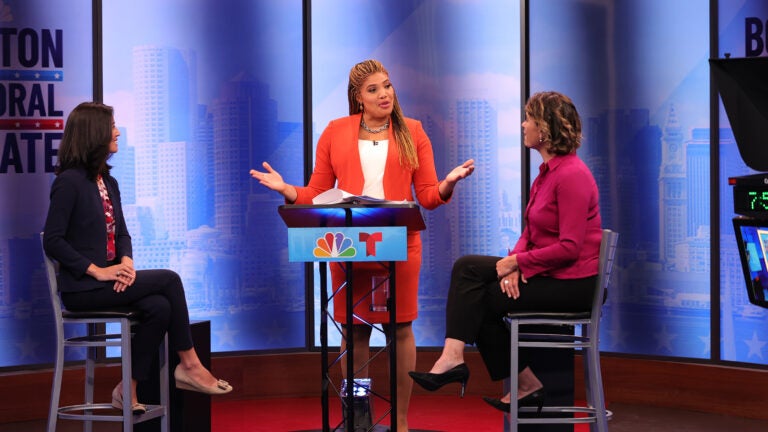 NBC Boston anchor Latoyia Edwards is sharing the story behind why she's now wearing her hair in braids on the morning news.
In a column for Globe Magazine's Women & Power issue, the Emmy-award winning anchor spoke out about the change, and what made her come to the decision. She started thinking about it when kids made fun of her daughter's natural hair at school, and Edwards found herself eulogizing the beauty of natural Black hair only to see her own straightened and relaxed hair in the mirror.
"For years, I had straightened my hair as a news anchor at NBC10 Boston and other television stations, an arduous process I believed was an unwritten necessity for Black, female news anchors," Edwards wrote. "This year, I decided it was time — beyond time — to wear my hair the way it feels right to me. For me, that meant braids. Regardless of the style, it's long past time for Black girls and women to feel empowered to wear their hair how they choose — and for society to embrace them."
Edwards grew up in Dorchester and graduated with a broadcast journalism degree from Emerson College. The few Black women who made it on screen always had chemically processed hair, and Edwards was even encouraged to use her middle name, "Simone," because it would be more appealing to "all audiences," she said.
"At first, it seemed like a small price for pursuing my dream of working as a television reporter and anchor," she wrote. "As I progressed in my career, I would occasionally meet with 'image consultants' at various stations I worked for. This is an industry, after all, in which appearance is highly scrutinized. Their feedback was indirect, but, reading between the lines, the message was consistent: Straightening my hair made me more appealing to audiences, again, of all backgrounds."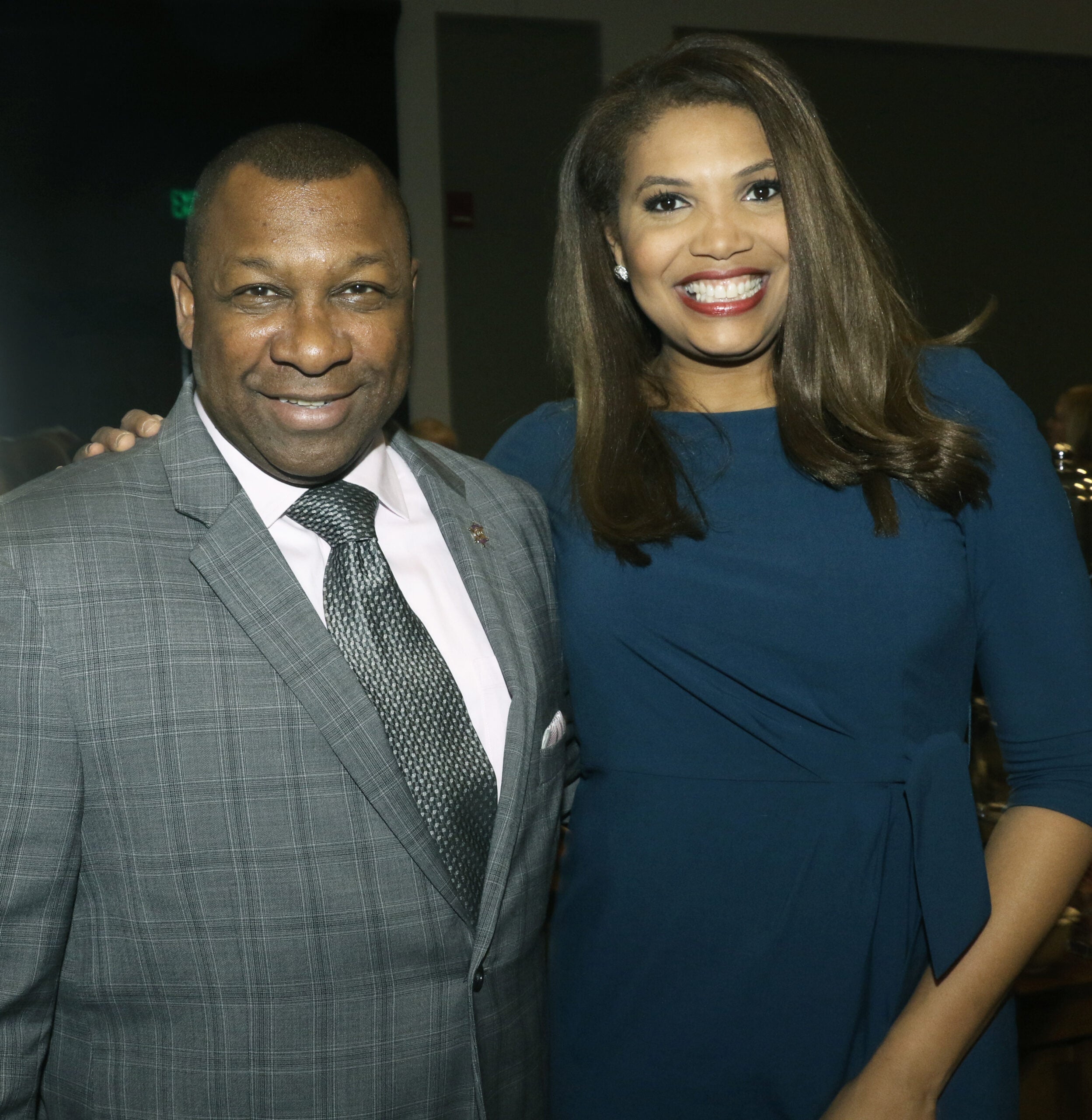 Forget about the cost and maintenance, which could add up to over $1,2000 every six weeks. When her mother died in February, Edwards began to declutter her life.
"The costly burden of straightening my hair, installing extensions, or even wearing a wig, seemed ridiculous," she wrote. "More than ever, I wanted to simplify things and be my authentic self."
When her family took a small Mother's Day trip, Edwards braided her hair like always, and immediately felt better. She posted a few photos and colleagues asked why she didn't wear her hair braided on air.
"As far as I knew, I told them, no Black on-air news professional had worn their hair that way in Boston," she wrote. "When they asked why not, I didn't have an answer. But I was finally ready to ask for one."
When she pitched the change to her news director, he listened and asked for some time to look into it.
"A day and a half later, the answer came in the form of a question: 'How soon can you get your hair braided?' Tears rolled down my cheeks before I could even respond," Edwards wrote.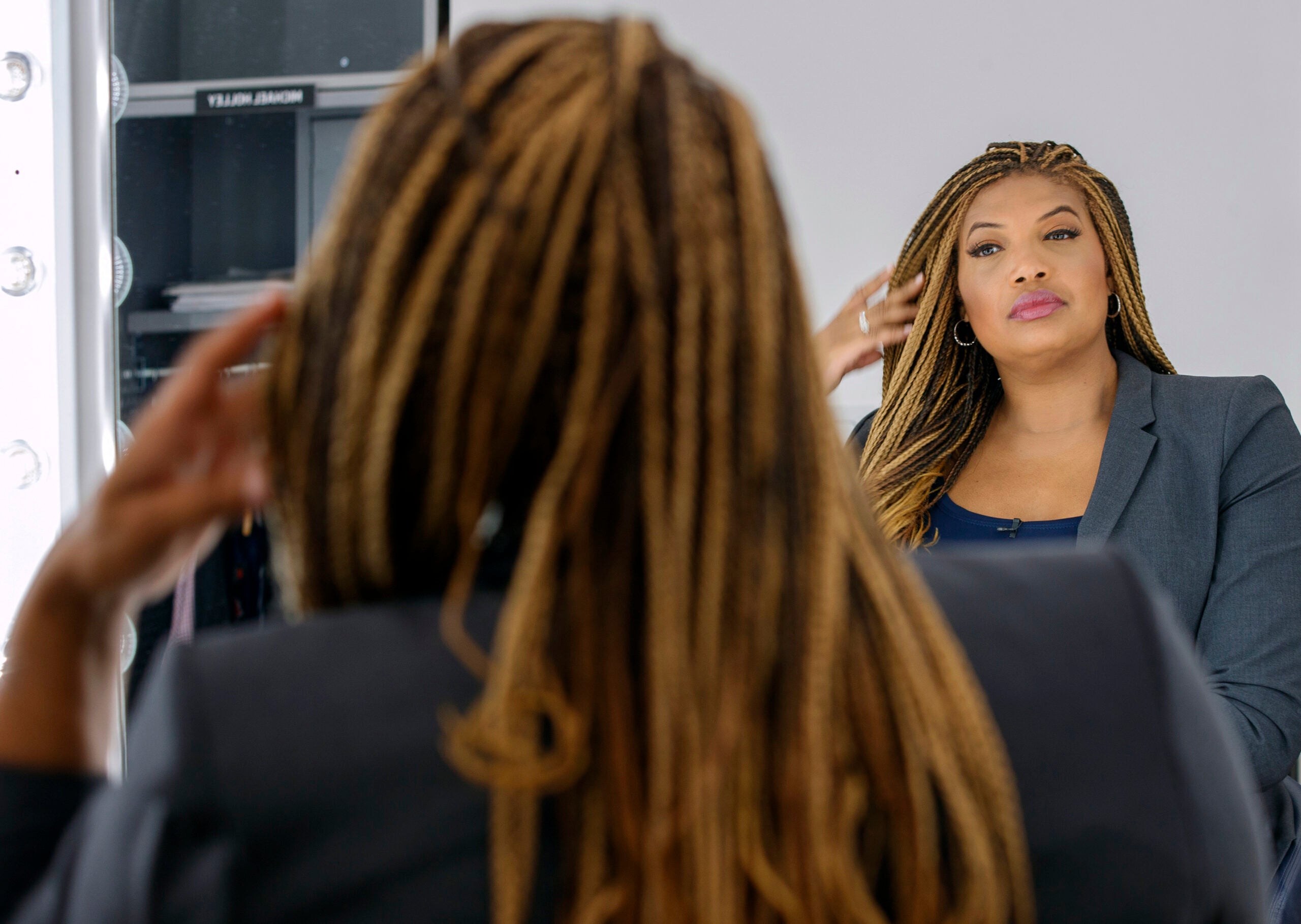 Her first Instagram post wearing braids was on Oct. 19, the day she moderated a mayoral debate between City Councilor Annissa Essaibi George and now mayor-elect Michelle Wu. Though Edwards was braced for criticism from viewers, she's only received support. The biggest question she's gotten was, why didn't she do this sooner?
"Perhaps I should have spoken up sooner. And, no doubt, the calls for racial justice in the wake of George Floyd's murder — and the reckoning our country is going through — inspired me to act," she wrote. "Regardless of my timing, here's the bottom line: Authentic representation matters."
Newsletter Signup
Stay up to date on all the latest news from Boston.com