Local
Mass. vendors are warning of another Christmas tree shortage this year
"It is hard to believe that some people get mad at you at Christmas, but when they can't get their tree, they get mad."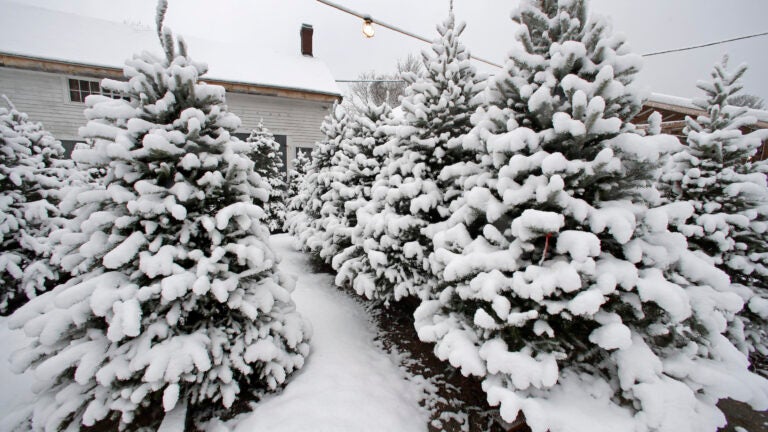 If you want the perfect Christmas tree, you might want to start making plans.
Local farms are warning of another Christmas tree shortage this year, and people are already buying up what's out there.
Dave Morrin, owner of Arrowhead Acres in Uxbridge, told NBC10 Boston he's had to hire more staff than ever and, for the first time in five years, raise the price of his trees.
"There is panic buying going on right now, like the toilet paper situation," he said. "We try and hold the line as much as we can, but everything else is going up."
There was also a national tree shortage last year, as well as in 2019 and 2018, but prices didn't go up much and Massachusetts vendors were able to serve most of the local demand. In 2020, farms sold out quickly, which many attributed to people just wanting to get out of the house during stricter quarantine.
"I think people just needed to get out," Maple Crest Farm Owner John Elwell told The Boston Globe about the busy post-Thanksgiving weekend in 2020. "They wanted to experience the outdoors, and because everything is so limited, they haven't been able to do any activities with the family. It was a chance to get out in the open air and not worry quite as much about COVID."
Nino Lambert, of Lambert's in Westwood, told NBC10 he paid for this year's trees the day after last Christmas because of the ongoing shortage. The cost of getting his trees delivered from Canada has significantly increased.
"The trucking is crazy," Lambert said. "It was like, $800 three years ago; it is almost $2,500 now to get a load of trees here."
The Vandervalk Farm & Winery in Mendon will not open at all this December – though they emphasized this is only a one-season closure.
"Last year, with the national tree shortage and the additional customers looking to get out and enjoy the fresh air during the pandemic, we had an amazing season! Unfortunately, with that amazing season, comes the need for our smaller trees to have some "growing" time," the family wrote on the farm's website. "We have decided to allow our trees the time they need to grow into beautiful Christmas trees for an additional year as most of our available trees are only 4-6 feet tall."
Owner Casey Vandervalk told NBC10 it was a tough decision.
"It is hard to believe that some people get mad at you at Christmas, but when they can't get their tree, they get mad," he said.
Newsletter Signup
Stay up to date on all the latest news from Boston.com