Local
Car crashes into Abington restaurant, driver hospitalized
D'Ann's Sports & Entertainment Restaurant on Centre Avenue was also hit by a car in 2016.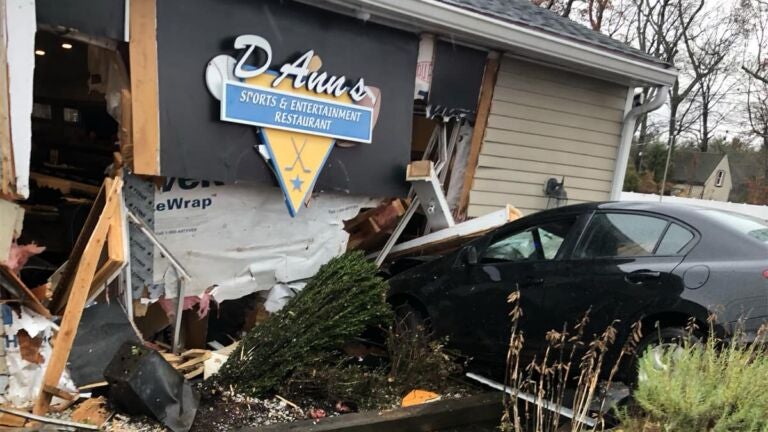 A car veered off the road and crashed into an Abington restaurant Monday morning, according to the Abington Fire Department.
The driver suffered non-life-threatening injuries and was taken to a local hospital, officials said
Firefighters were called to D'Ann's Sports & Entertainment Restaurant at 340 Centre Ave. around 10:20 a.m. for a report of a car into a building, according to The Patriot Ledger.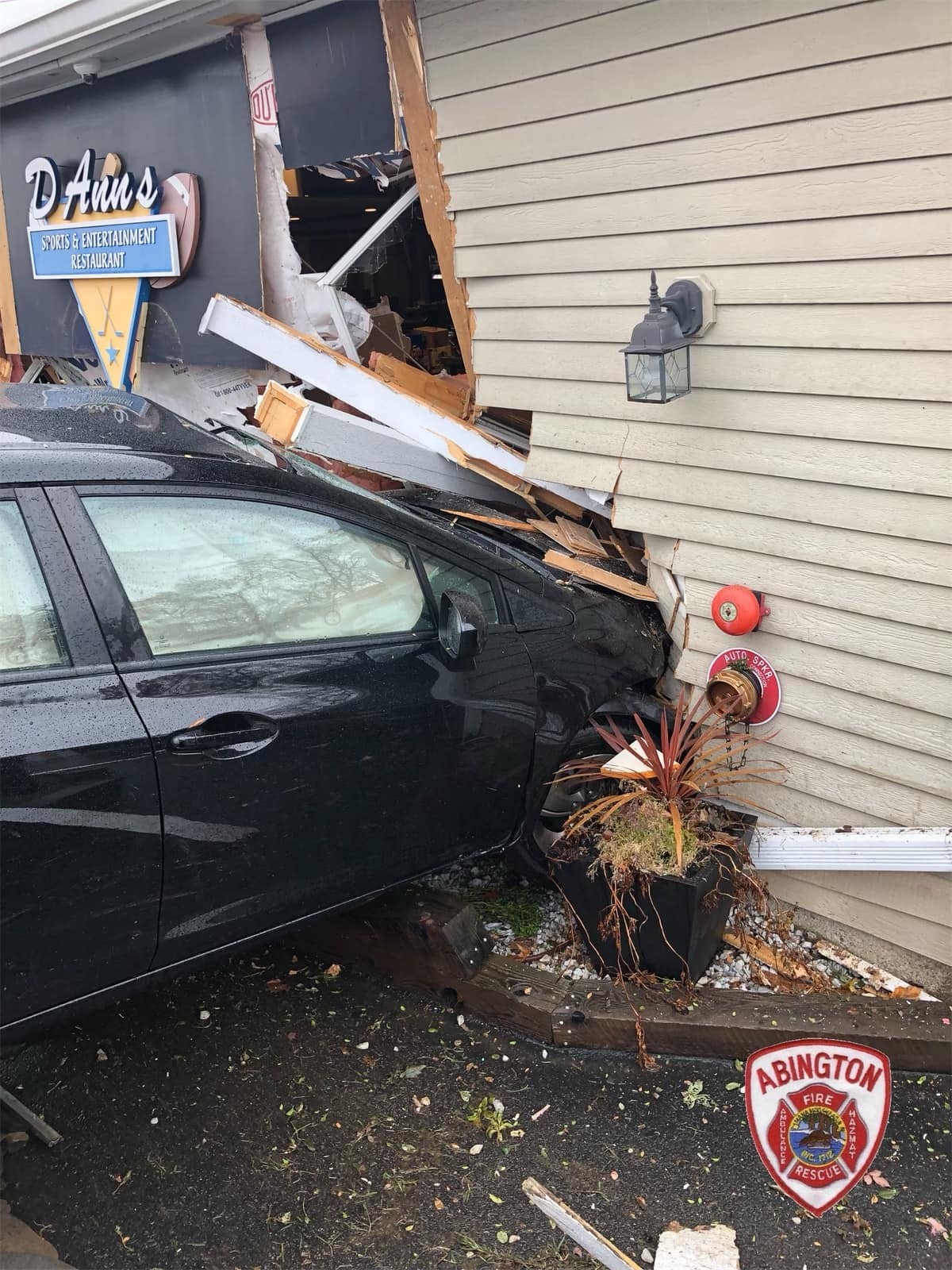 When first responders arrived, they found the black sedan "still halfway into the building" with the driver still inside, Deputy Fire Chief Jack Glynn told The Boston Globe.
The owner of D'Ann's told WCVB that the driver seemed to have suffered a medical event, causing the car to crash. The Fire Department has not commented on the cause of the crash.
According to WCVB, the restaurant wasn't open at the time of the crash and no one was injured.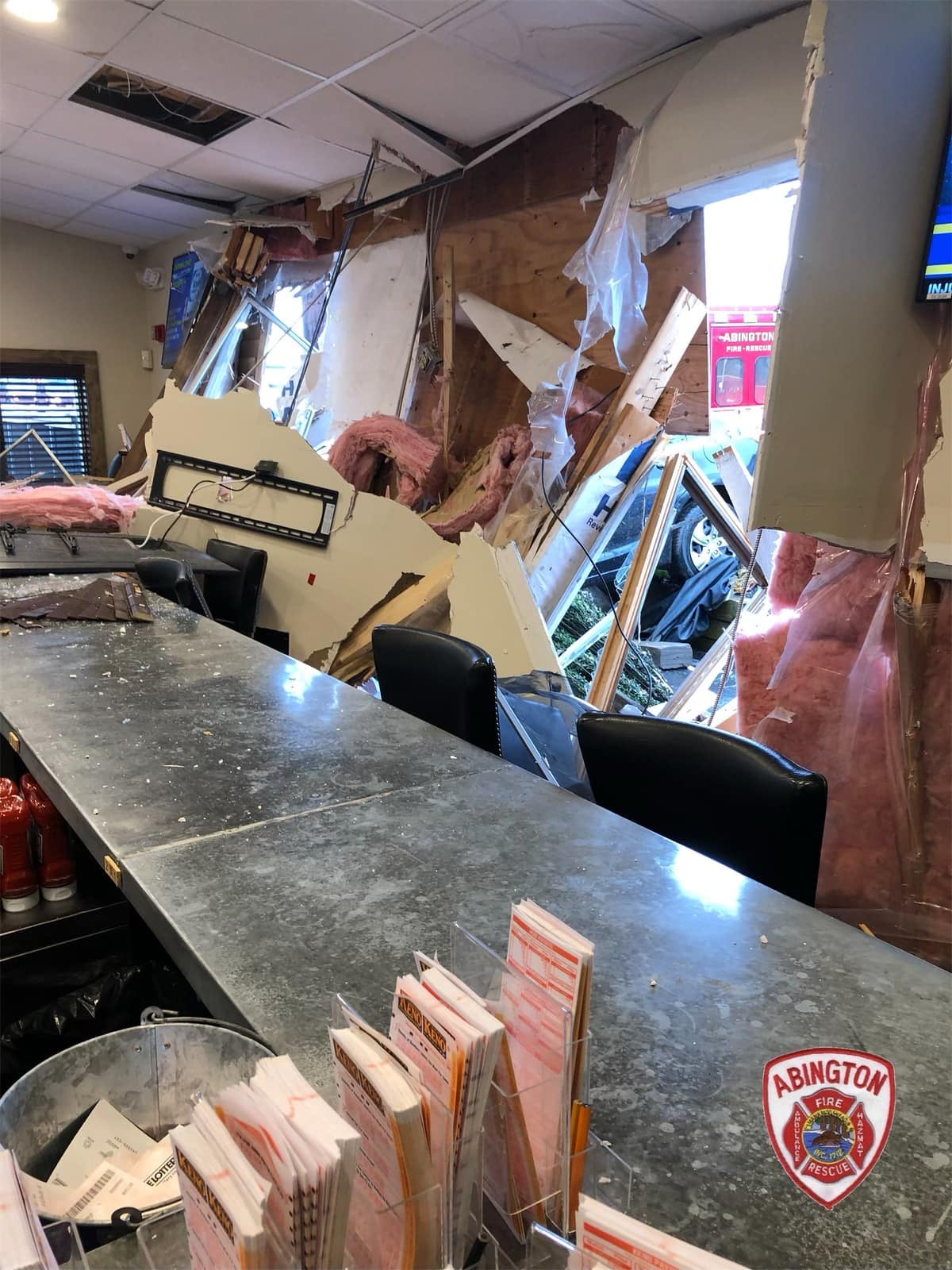 Crews had already repaired some of the damage by early Monday afternoon, owner Ralph Berry told the Globe. He said it will be at least a day before the restaurant can reopen.
This isn't the first crash into the popular Abington eatery. In 2016, a patron hit the gas instead of the brake while trying to leave the parking lot, slamming into the building, according to the Ledger.
Newsletter Signup
Stay up to date on all the latest news from Boston.com