Local
Vehicle becomes wedged across City Hall Plaza steps
"She is all right. I am all right. A happy ending."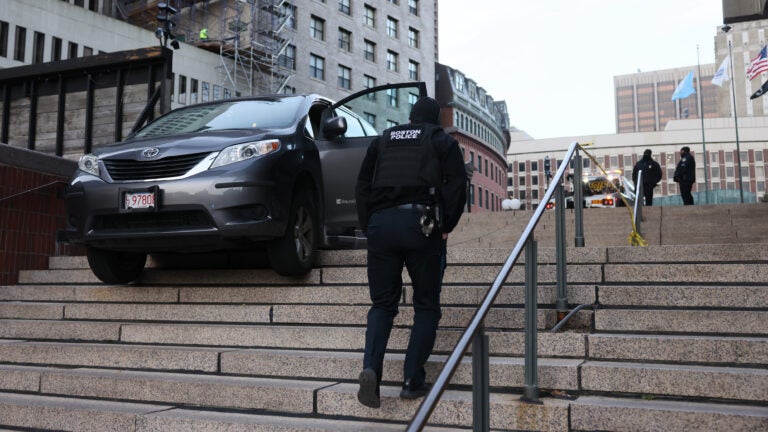 A minivan that got stuck on steps at City Hall Plaza Monday morning has been removed, according to police.
Police were first made aware of the stuck vehicle around 6:30 a.m., WCVB reports.
Photos from the scene showed the minivan wedged over a few steps.
Police believe the driver was lost and attempted a three-point turn, which led to the unfortunate result, according to Sgt. Det. John Boyle, a spokesman for Boston police.
The driver told WCVB that he was attempting to take a woman to dialysis when they ended up on the steps.
"She is all right," he said. "I am all right. A happy ending."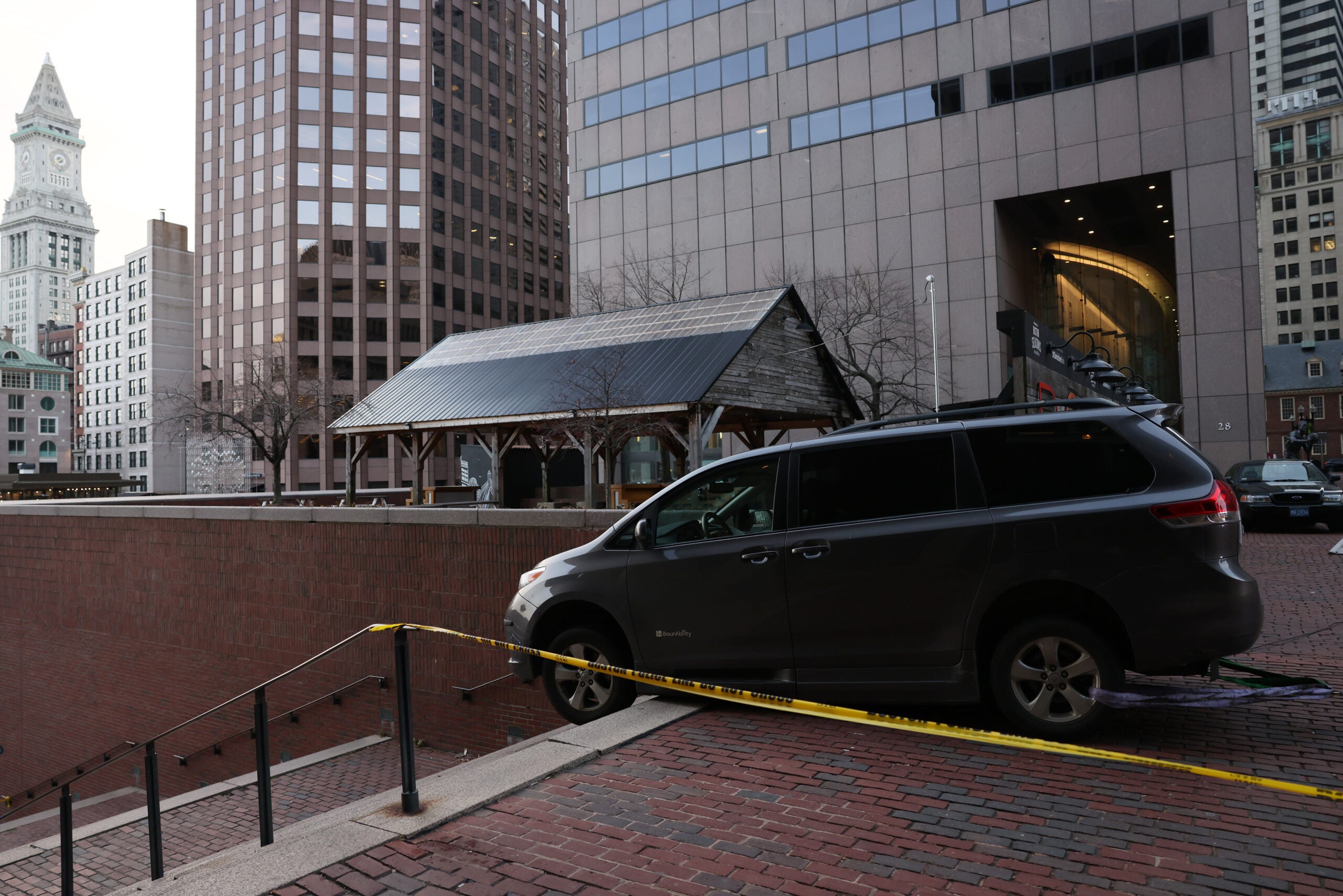 Newsletter Signup
Stay up to date on all the latest news from Boston.com