Local
Photo & Video: Annual TubaChristmas returns to Downtown Crossing
Dozens of tuba and euphonium players gathered at Downtown Crossing steps to play Christmas carols.
The annual TubaChristmas returned to Downtown Crossing Sunday after missing last year due to the coronavirus. For 90 minutes, more than a dozen tuba and euphonium players gathered on the Downtown Crossing steps to perform Christmas carols.
'Hark the Herald Angels Sing':
Boston has held TubaChristmas for more than 40 years. In previous year, the event has taken place in other areas around Boston, such as Faneuil Hall.
TubaChristmas is a series of concerts organized in multiple cities across North America, and has been ongoing since the first TubaChristmas that took place in the Rockefeller Ice Rink in New York in 1974. This year, more than 180 such celebrations took place.
The concert is open for any tuba or euphonium player to join, according to their website, and rehearsals take place two hours prior to the show.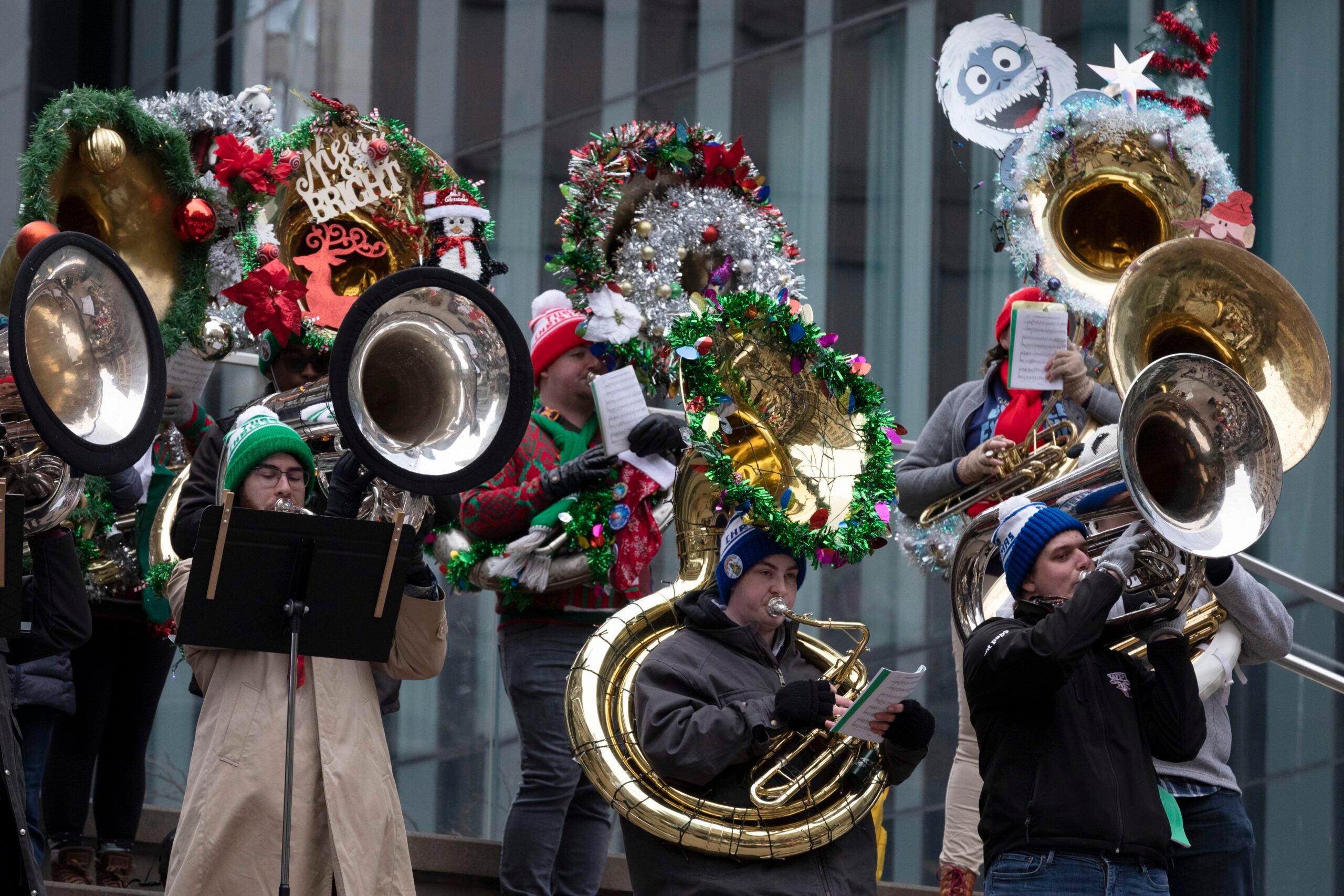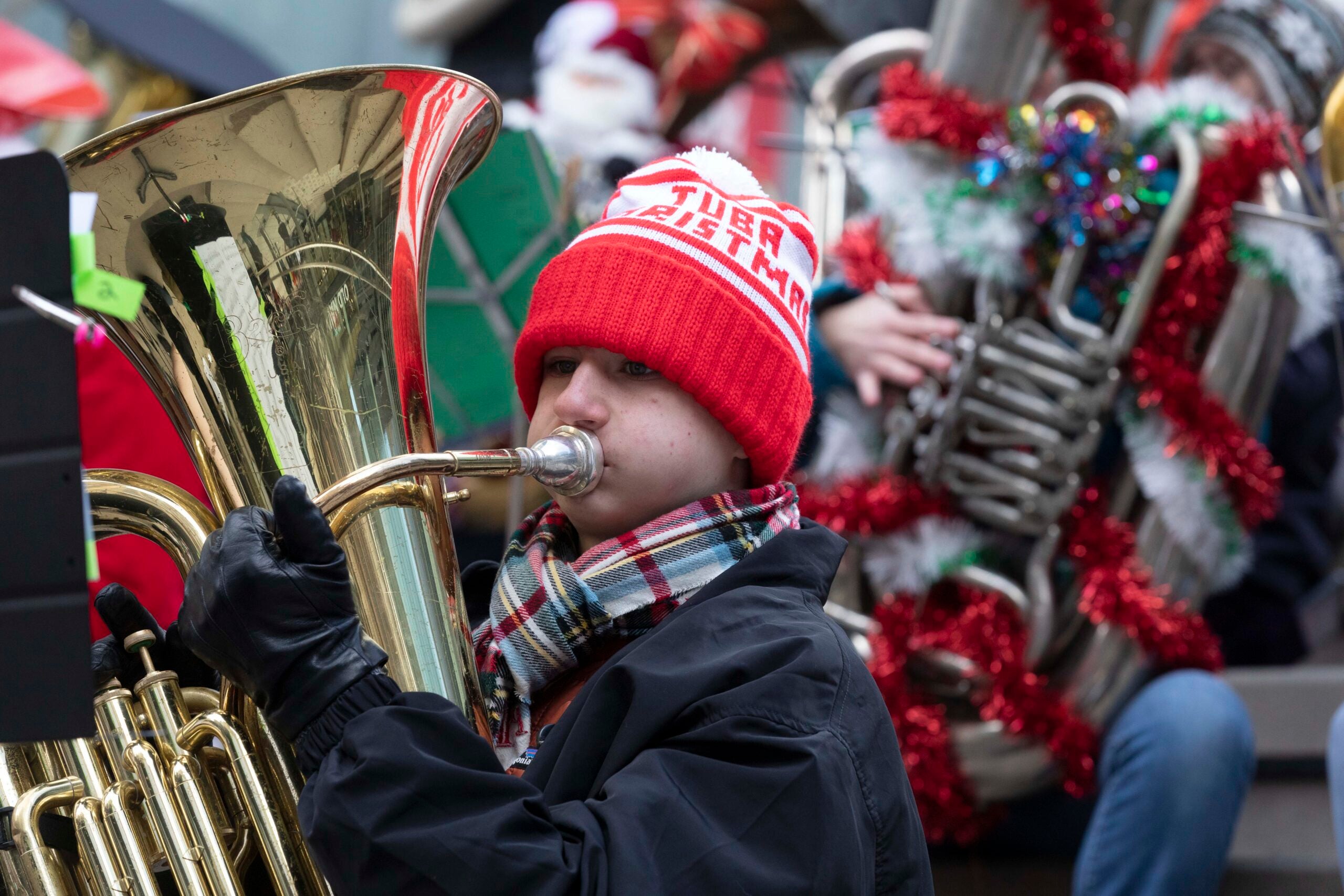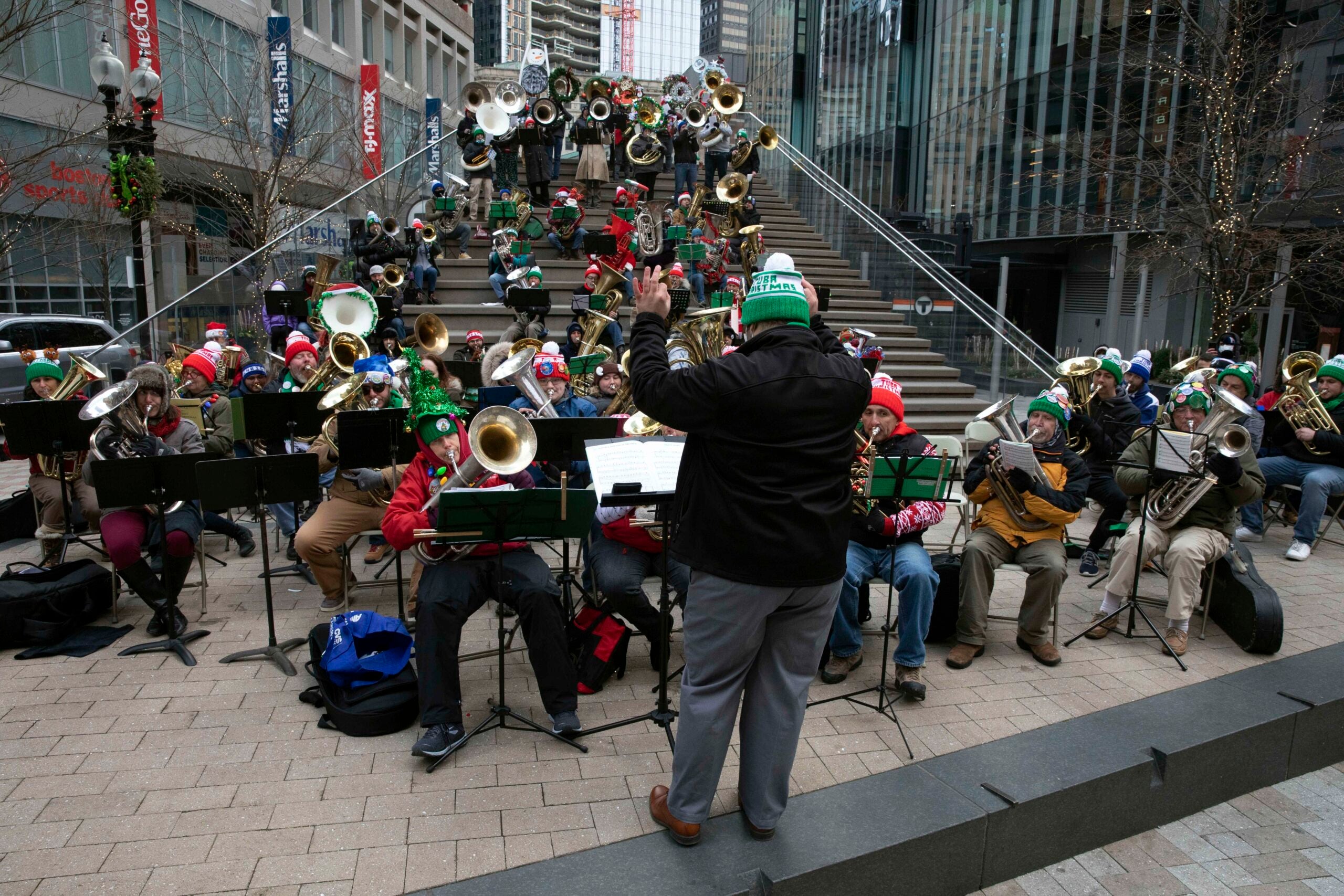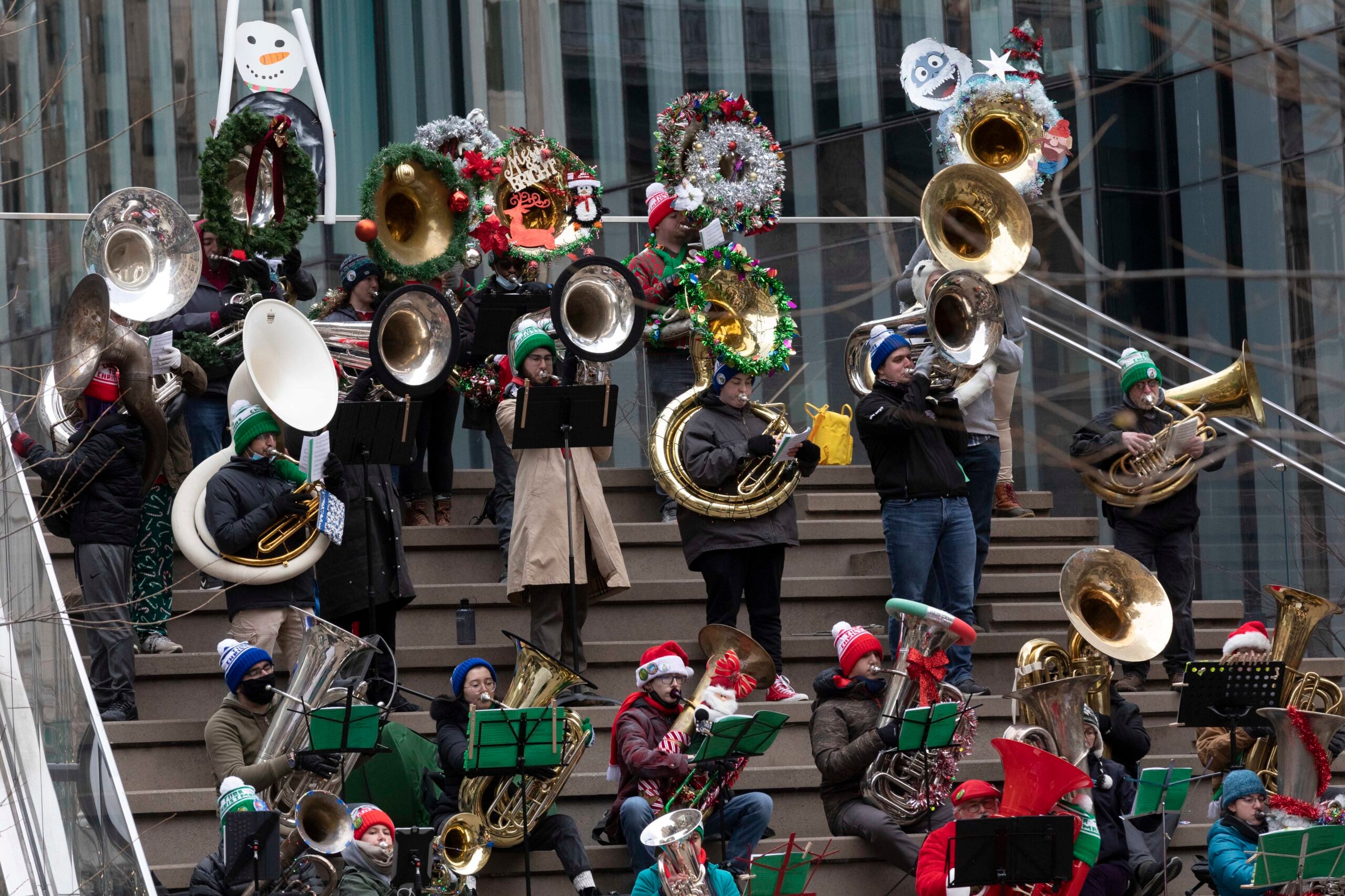 'Carol of the Bells':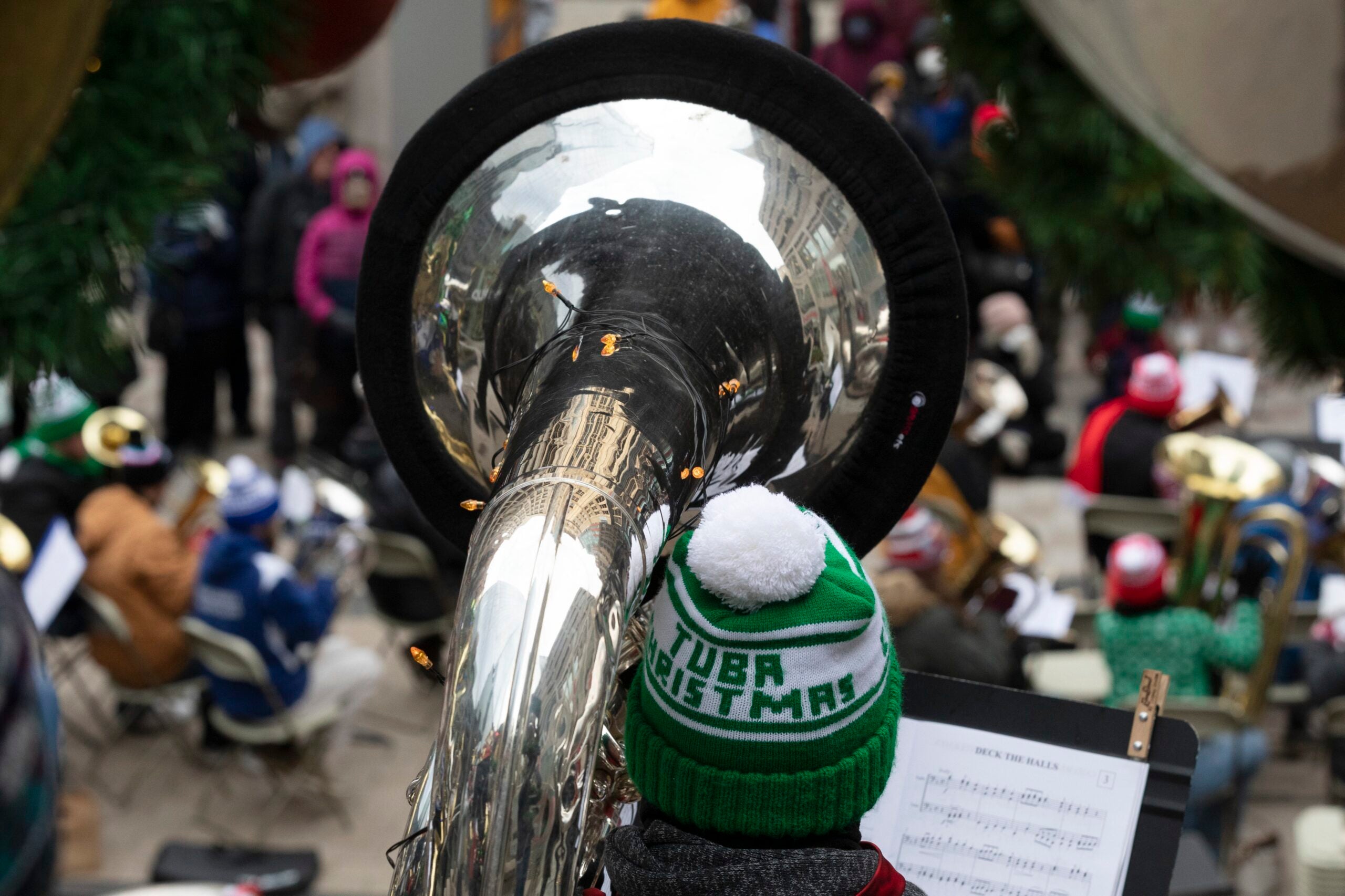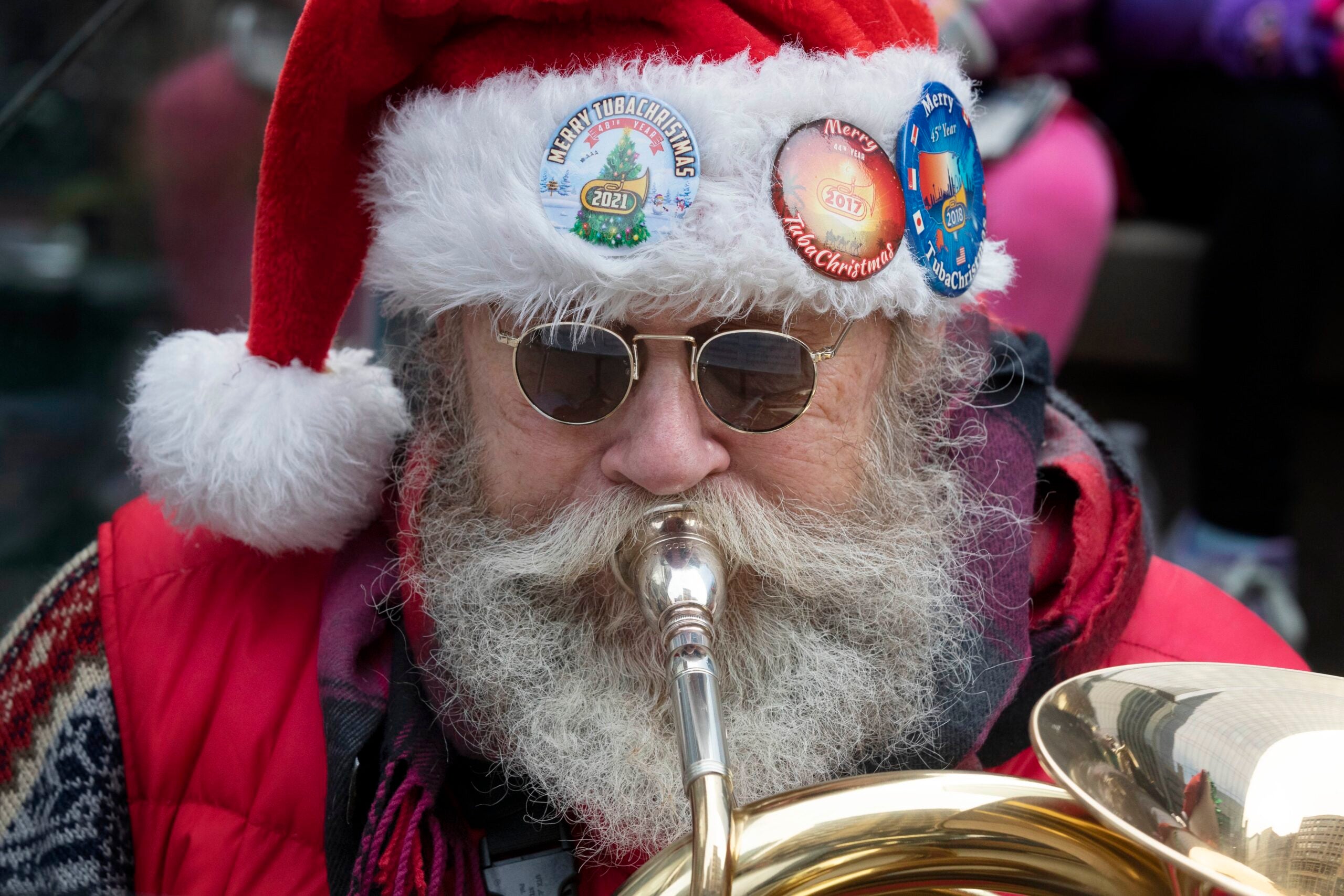 Newsletter Signup
Stay up to date on all the latest news from Boston.com