Local
DNA found inside conch shell leads to arrest in 20-year cold case murder
"I am very pleased to be able to bring some sense of relief to the victim's family and justice to the entire community."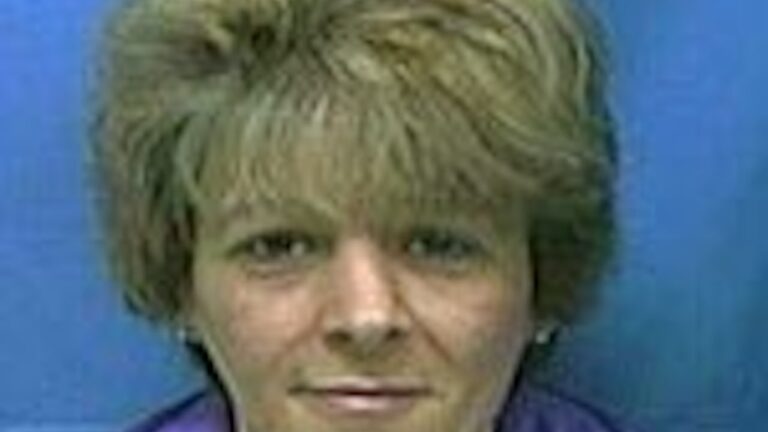 Authorities in Bristol County were able to potentially solve a 20-year-old cold case murder by pulling DNA from a very unlikely murder weapon: a conch shell.
David Reed, 53, who used to live in Acushnet and New Bedford, was indicted by a Bristol County Grand Jury on charges of murder and armed robbery last week in the 2001 death of his half sister, Rose Marie Moniz, of New Bedford. He also was indicted back in September in connection with a 2003 alleged attempted murder and robbery of another New Bedford woman, according to the Bristol County District Attorney in a press release.
"I am very pleased to be able to bring some sense of relief to the victim's family and justice to the entire community," Bristol District Attorney Thomas Quinn said on Twitter. "We look forward to prosecuting these cases in open court."
It was back on March 23, 2001 that Moniz, 41, was found dead in a pool of blood on the bathroom floor of her home. Her father had gone into her home at 3448 Acushnet Ave. to take her to a doctor's appointment, the release said. Inside, he found kitchen items all over the floor, and the items inside his daughter's purse scattered before finding that his daughter had been violently murdered.
"It was determined that Ms. Moniz had been bludgeoned to death with a fireplace poker, a conch shell and a cast iron kettle," the release said. "Her purse was emptied out on the floor and an undetermined amount of cash was stolen."
Her autopsy revealed the brutality of the crime — trauma to her head including skull fractures and cuts, blood emanating from both ears, a broken nose, and a broken left cheekbone.
The case went cold after two potential suspects were excluded. Then, in 2019, Quinn's cold case unit went back through the evidence of Moniz's murder, according to the release.
"Autopsy photos of the victim's face showed that the victim had suffered numerous abrasions and contusions which suggested that the spiny exterior of the conch shell made contact with the victim's face," authorities said. "That suggested that the perpetrator would have to put his fingers inside the opening of the conch to hold it as firmly as was needed to strike the victim with extreme force."
The inside of the shell was tested, and there was a full DNA profile inside. The DNA was then allegedly matched to David Reed, according to the release.
After attempting to interview Reed in August 2020, he fled the state. First, he went to Alabama, but then when authorities went to his workplace, he took off again. This time he went as far as Hawaii and California, among other places, authorities said.
Officials caught up with him when he was found sleeping at a shelter in Providence on Sept. 10, 2021, the release said. It was at that time that he was indicted on charges in the 2003 case, after evading prosecution for several years. In this incident, the victim, Maribel Martinez-Alegria, was bludgeoned in the head with a tire iron. Then, Reed allegedly made off with her purse.
In 2004, shortly after the alleged assault of Martinez-Alegria, Reed did not show up for his jury trial and instead fled the state, moving to Hawaii, Florida, and Alabama. He was allegedly on the run for roughly a decade. It was in May 2015 that he was captured and sent back to Massachusetts to face charges in the 2003 assault, but "insufficient evidence" stopped the case from going to trial, according to officials.
However, due to fleeing and striking a police cruiser during one interaction, he was sentenced to 3 ½ to 4 years in state prison, officials said. This forced him to submit a DNA sample, which helped lead authorities back to him after running the sample found in the conch shell connected to the 2001 murder of Moniz.
Reed is currently being held in jail on the 2003 assault and is expected to be arraigned on charges in connection with Moniz's murder at a later date.
"These are some of the worst cases we see, and many families have waited for years hoping for answers and some measure of justice," Quinn said in the release.
Newsletter Signup
Stay up to date on all the latest news from Boston.com