Local
Photo & Video: Boston lights its Christmas tree and menorah
The 80th annual Boston Common Christmas was lit and a menorah lighting took place in Brighton.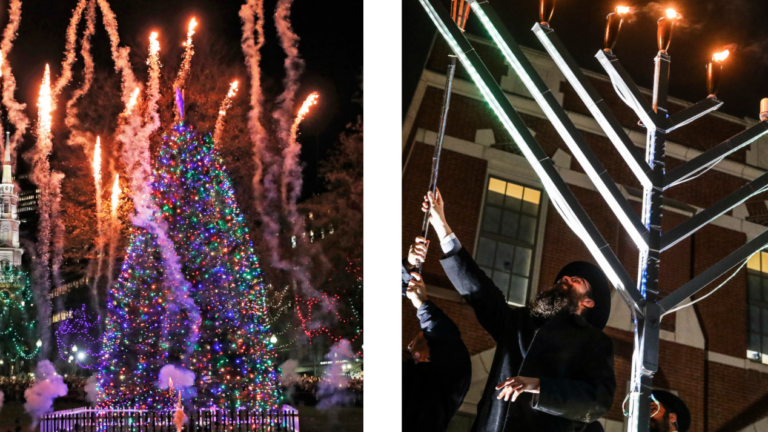 The city of Boston kicked off the Christmas holiday season with the 80th annual Boston Common Christmas tree lighting Thursday evening. The Grand Menorah Lighting also took place Thursday, in Brighton at the Shaloh House to commemorate the fourth day of Hanukkah.
Crowds gathered to watch the lighting of the tree, a 60-year-old, 48-foot white spruce tree from Orangedale, Nova Scotia, according to the city. The tree was gifted by the province of Nova Scotia, a tradition that began in 1917, after Boston aided relief efforts following an explosion of a munitions ship in Halifax Harbor.
The two-hour celebration also featured Mayor Michelle Wu, who pulled the switch with her two sons to light the tree, and a performance from Grammy Award winner Darlene Love, among others.
"After last year's virtual celebration it is an honor to welcome residents and visitors of all ages back to Boston Common in person to light the Nova Scotia Christmas tree and holiday lights through the park," Wu said.
Wu was also present earlier in the evening to celebrate the fourth day of Hanukkah with the Shaloh House, a Jewish day school, in Brighton. She was joined by New England Patriots owner Robert Kraft and Rep. Mike Moran. An outdoor event was held to celebrate Hanukkah, which included a menorah lighting and performers.
The ceremony also honored Rabbi Schlomo Naginski, who was stabbed eight times outside the Shaloh House earlier this year in an antisemitic attack. Rabbi Naginski attended the menorah lighting, which took place in the very spot where he had been stabbed.
The menorah lighting Thursday was not the only local celebration this week to celebrate Hanukkah. On Sunday, Wu and Gov. Charlie Baker lit the 22-foot-tall menorah in Boston Common to kick off the state's Hanukkah celebrations. The 39th annual Menorah lighting was sponsored by Chabad of Downtown Boston.
"In some respects, especially in times like these, I think it's important for us to all remember that every day ― somewhere, someplace ― there are little miracles happening," Baker said. "They involve acts of grace and kindness and generosity. And they are, in fact, the light that pushes out the darkness, which is what this menorah, these eight days of light, stand for."
More Hanukkah events will continue to occur over the weekend. Menorahs will also be lit in Copley Square and the Seaport Dec. 5.
View photos and videos from the events below.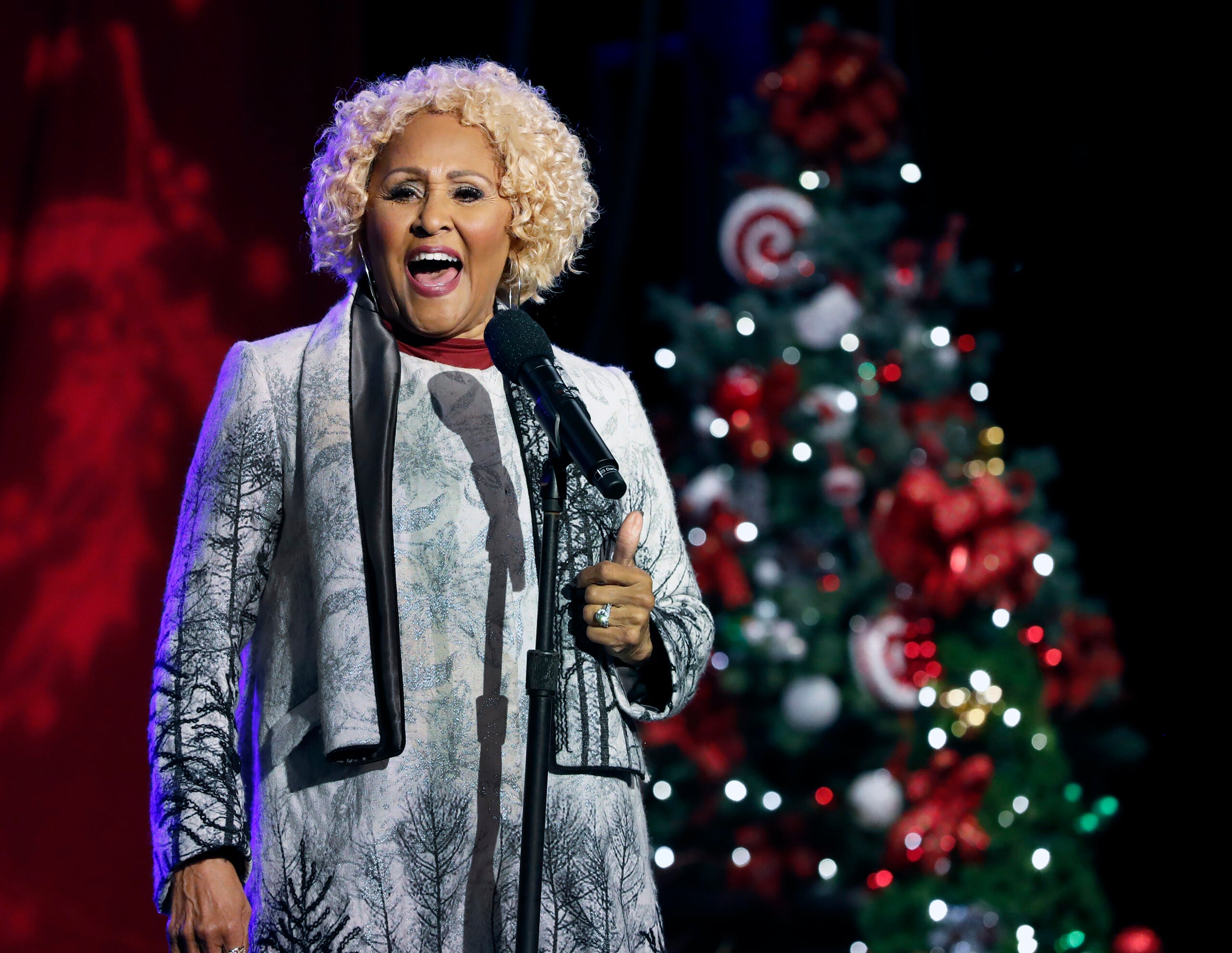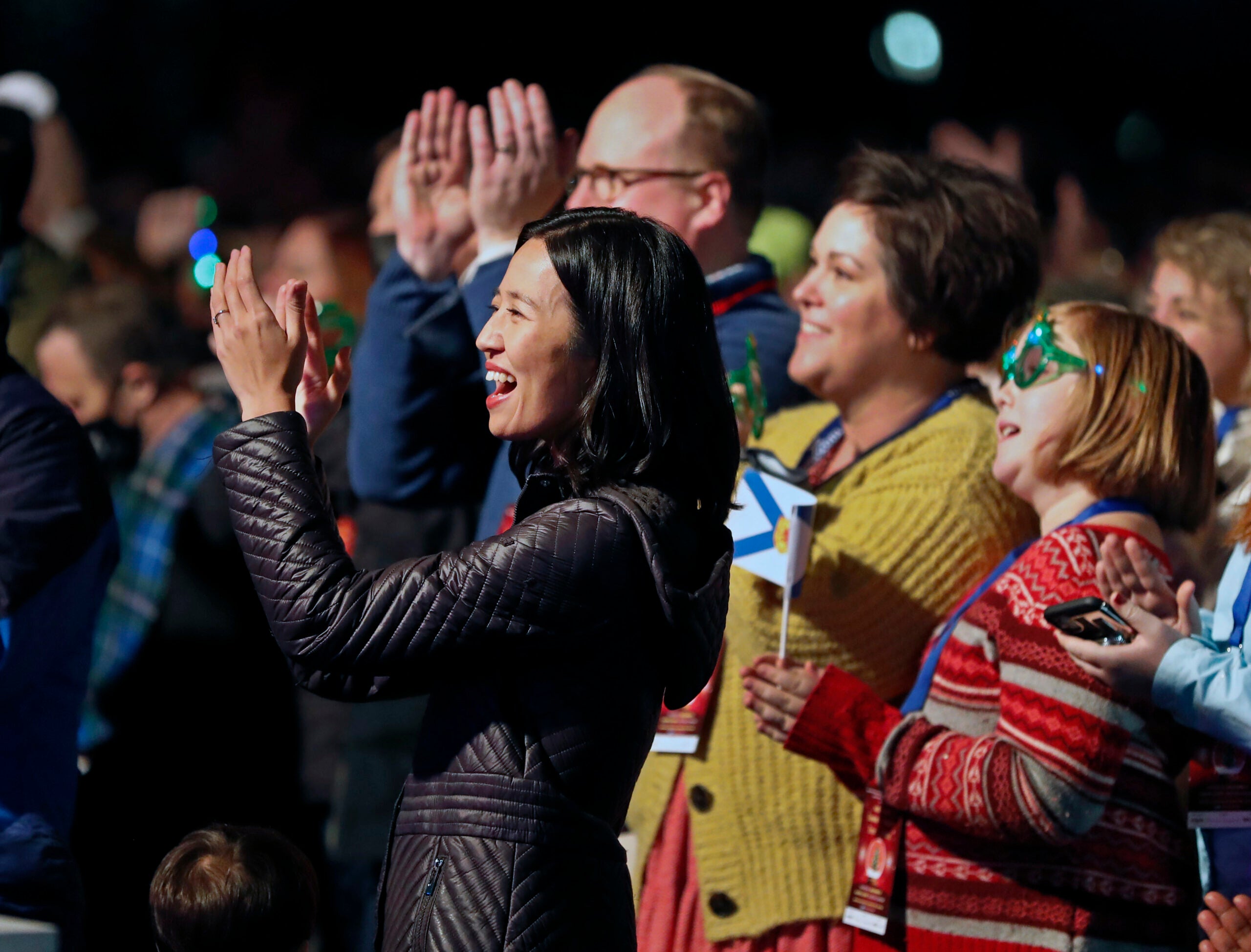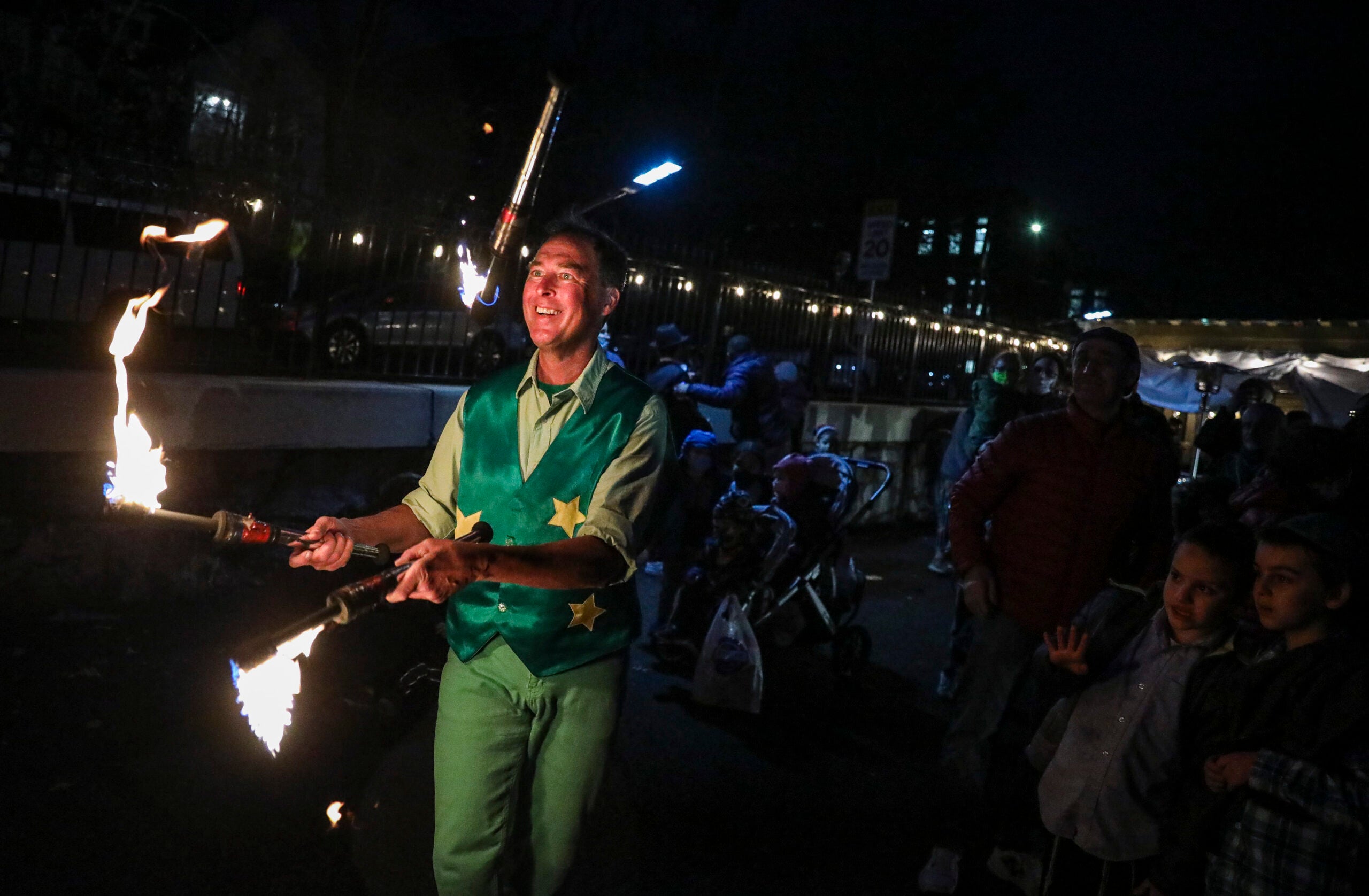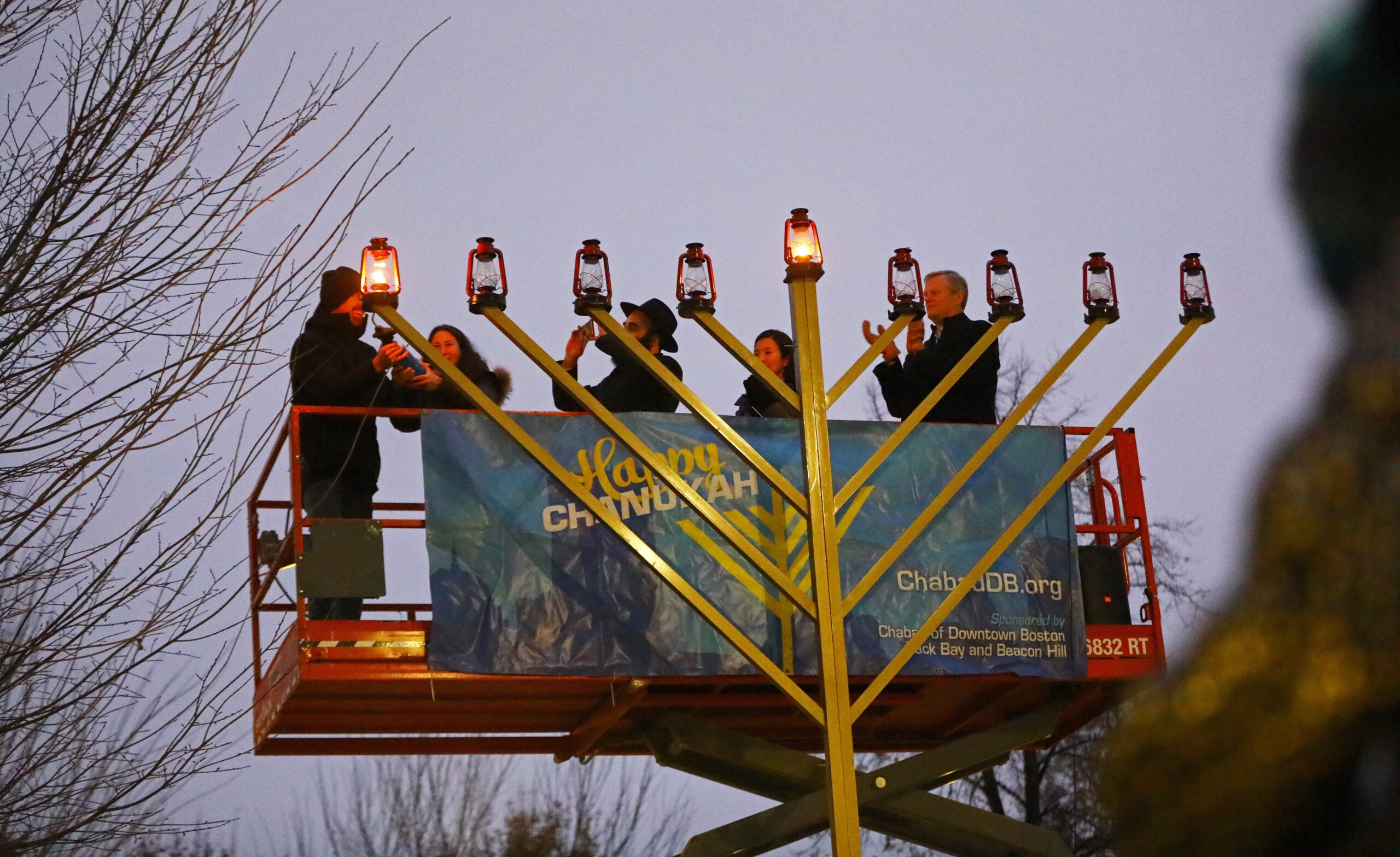 Newsletter Signup
Stay up to date on all the latest news from Boston.com