Local
Fire destroys Dorchester home, including family's Christmas gifts bought just hours before
Here's how you can help the six adults and six children displaced by the Geneva Avenue blaze.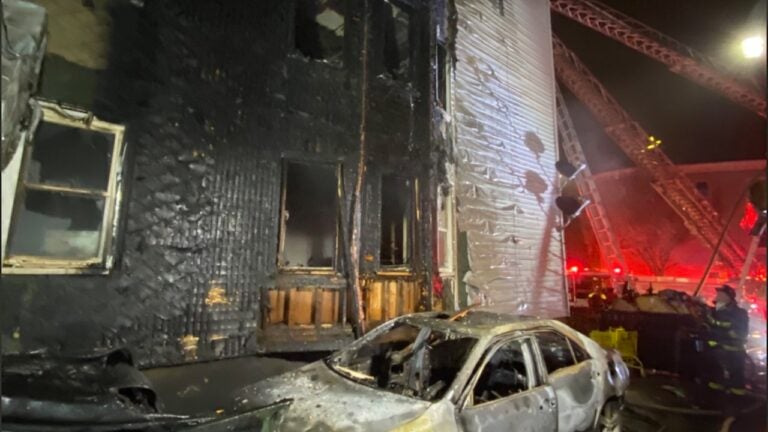 Dorchester resident Elissa Harrington had just purchased Christmas presents for her children Saturday when hours later, a fire tore through her Geneva Avenue home.
Firefighters responded to 383 Geneva Ave. around 8:30 p.m. on Saturday. On scene, they found all three floors of the triple decker on fire. Firefighters said the blaze was out by around 8:45 p.m., but it ravaged the home, according to the Boston Fire Department.
Six adults and six children were displaced by the blaze, the fire department said. Two firefighters also had minor injuries.
Among those displaced was Harrington, who had just bought Christmas presents for her children.
"This was the first year I had done my shopping early," Harrington said while holding her 8-month-old baby, according to Boston 25.
The family is asking for help rebuilding their lives via a GoFundMe campaign.
"We are now trying to find a new place to stay but it is hard because we live under section 8," Melissa Alvarado, the fundraiser organizer, said in the description. "We appreciate any and all donations, even if it is a small amount. All of our clothes are gone, all of our memorabilia is gone."
Newsletter Signup
Stay up to date on all the latest news from Boston.com