Local
Malden charter school gives short notice to tenants to leave after purchasing properties
"What they are doing is not what we do to other human beings."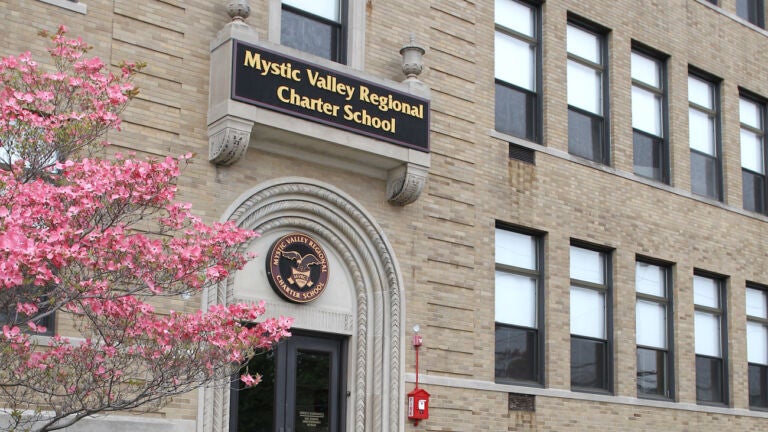 A group of tenants in Malden was told they must vacate their homes by the end of the year after the Mystic Valley Regional Charter School purchased a block of properties it is eyeing for a future expansion project.
One of those residents, Tatiane de Oliveira, told NBC 10 Boston she has lived in her apartment building for 15 years, but received notice only last month that she and her family must be out by Dec. 31.
The mother of two said she "got desperate" when she received the notice, and noted to the news station that finding a new place to live is only half of the challenge she faces.
Paying for the costly expense of moving is another issue.
"What they are doing is not what we do to other human beings," de Oliveira told the station.
Businesses below the apartments in Maplewood Square were given permission to stay until spring of 2023.
"Many of these businesses, they're just having a tough time surviving through COVID, let alone worrying that someone is going to kick them out," Malden City Councilor Stephen Winslow told NBC 10 Boston.
Laura Rosi, of Housing Families in Malden, said the tenants involved require more time to plan their next steps, according to the news station.
"They were given notice that they have to be out by the end of the year, but there's a whole legal process that the landlord's going to have to follow to get people out," Rosi said.
According to a statement from the charter school obtained by NBC 10 Boston, in the time since the school purchased the properties, "the City of Malden has taken actions that have cause the school to accelerate the interim steps it must take in anticipation of 2023."
"While the school issued Notices to Quit to the residential tenants as an initial step, MVRCS has not undertaken the second step required, which is the filing of a summary process action in the district court," the statement continues. "Malden City Councilor At Large Craig Spadafora recently contacted the school to facilitate constructive and solution-oriented dialogue. MVRCS looks forward to collaborating with Councilor Spadafora in hopes that we can arrive at a favorable solution."
According to the news station, the tenants are trying to determine next steps and hope they can get more time to move.
Newsletter Signup
Stay up to date on all the latest news from Boston.com