Local
Former Fitchburg High student who gave away her scholarship is gifted a car on Steve Harvey's show
"I knew immediately it was the right thing to do," Verda Annan said of her decision.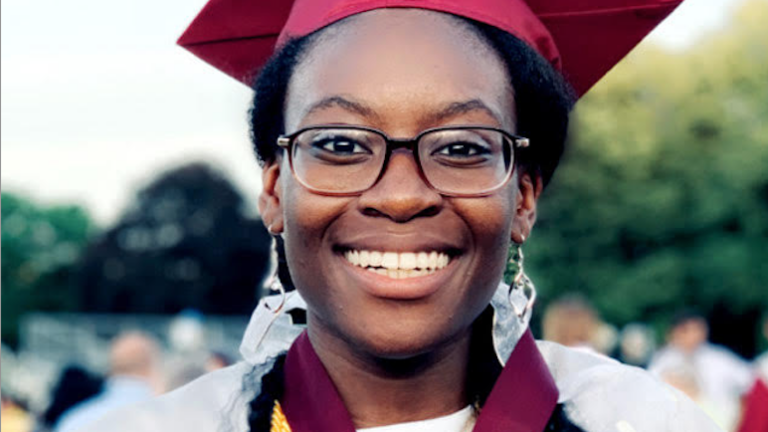 A former Fitchburg High School student, now a college freshman at Harvard, appeared on Steve Harvey's talk show in an episode that aired in November after gaining national attention in June for gifting her $40,000 scholarship to students going to community colleges.
On the show, Verda Annan spoke to Harvey about announcing her decision at her high school graduation, which took place June 4.
During the appearance, however, Annan was surprised when she was given a brand new car, a 2021 Kia Niro electric vehicle, from the Watar family, which owns the Southern California-based Trophy Automotive Dealer Group. The Watar family, which also runs the Watar Foundation, was moved by Annan's story, Harvey said.
In the interview, Annan also revealed that she had just started driving two days prior.
Annan, who went by Verda Tetteh at the time, was given the $10,000 George K. Progin Scholarship, which is renewable for four years, after being awarded Fitchburg High's General Excellence award. However, because she had gotten a full ride to Harvard, she decided to give it away to those who needed the money more than she did, Annan said in the interview.
"I knew immediately it was the right thing to do," she said. "I had a chance to make a difference in someone else's life, to help somebody else, and there was just no excuse at that point."
Newsletter Signup
Stay up to date on all the latest news from Boston.com