Local
Senate confirms Rachael Rollins to be U.S. attorney for Massachusetts, making her the first Black woman to hold the office in state history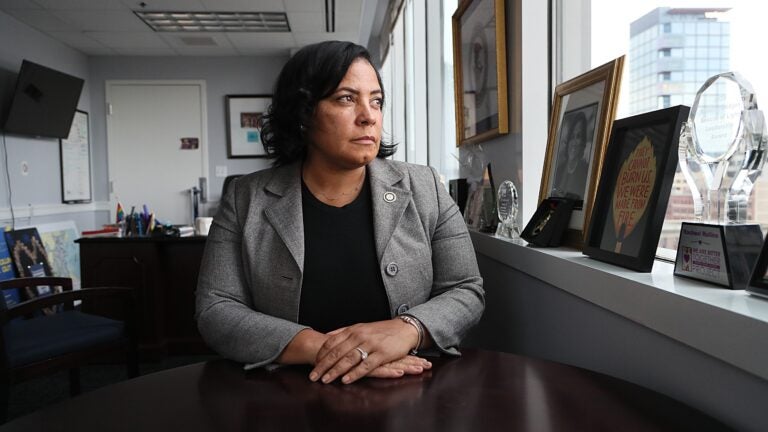 WASHINGTON — The Senate on Wednesday narrowly confirmed Suffolk County District Attorney Rachael Rollins to be US attorney for Massachusetts, making the progressive prosecutor the first Black woman to become the state's top federal law enforcement official.
After weeks of delay, the historic and unusually contentious nomination came with a final dose of drama. Vice President Kamala Harris had to trek to Capitol Hill twice Wednesday to break votes tied 50-50 along party lines—on a procedural motion and then on confirmation—in the face of united Republican opposition to a nominee they branded as a radical intent on dismantling the criminal justice system from the inside.
US attorney nominees normally are confirmed easily for their four-year terms by a routine unanimous consent motion. But Rollins' nomination turned into the latest partisan battle in the evenly divided Senate over President Biden's executive and judicial branch picks. Republican opposition to her forced the Senate to hold its first roll call vote to confirm a US attorney since 1975.
Finish the story on BostonGlobe.com.