Local
Portsmouth, R.I., boatyard fire consumes two yachts
The one-alarm blaze destroyed two yachts on a travel lift at Hinckley Yacht Services, located in an area used for boat repairs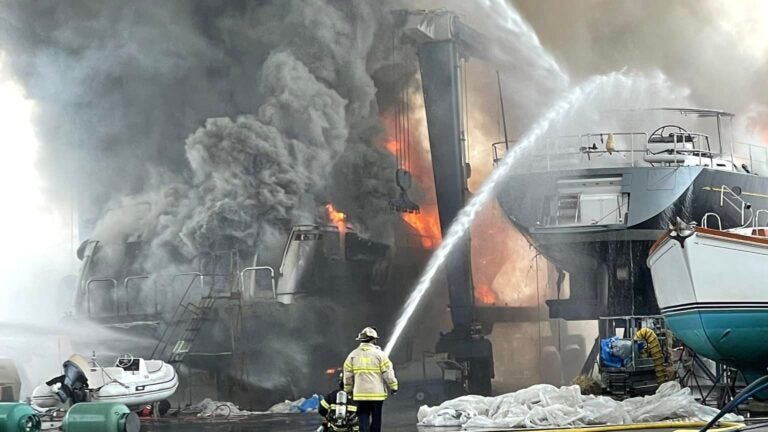 PORTSMOUTH, R.I. — Multiple firehouses are working to extinguish a fire involving two yachts that could be seen around Narragansett Bay on Friday morning.
The Portsmouth Fire Department was unable to provide details about the fire because their personnel were involved in a one-alarm response to the blaze that destroyed two yachts on a travel lift at Hinckley Yacht Services. The area where the fire occurred is used for boat repairs.
"My understanding is two boats, not in the water, are involved in the fire," said Portsmouth Police Detective Lt. John Cahoon. "I believe the fire department has the fire out now. I was told the state Fire Marshals have arrived and are investigating the cause."
Read more on BostonGlobe.com.