Local News
Worcester investigating after firefighter allegedly posted antisemitic image on social media
"This post in no way reflects the position of the city of Worcester or its fire department."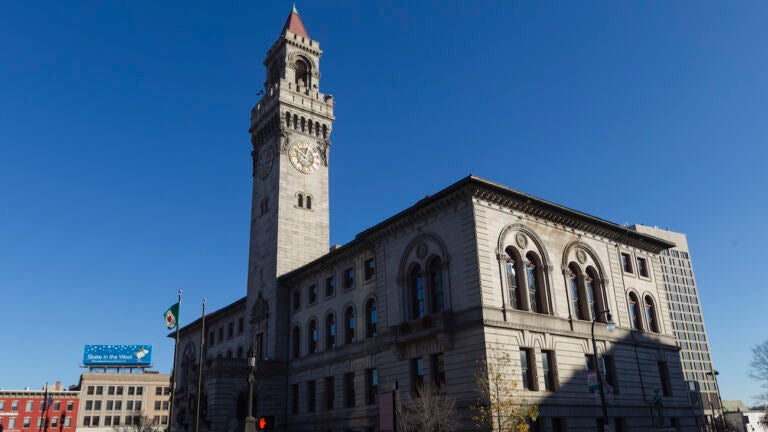 The city of Worcester has started an investigation into allegations that one of its firefighters posted an antisemitic image on Instagram, in which a photo of President Joe Biden was edited to make him look like Adolf Hitler at a podium with a swastika.
Robert Trestan, regional director of the Anti-Defamation League in New England, detailed the post in a letter to acting Fire Chief Martin Dyer on Dec. 6.
Trestan wrote the ADL received reports from community members about the "allegations and offensive conduct" concerning a city firefighter, including other reports the firefighter "previously posted racist remarks regarding the Black Lives Matter protests." Trestan added, however, that the ADL has not seen evidence of those racist statements.
"We have heard from members of the local community who are shocked and concerned regarding these posting and find this conduct to be abhorrent and unbecoming of an official sworn to serve the public safety needs of Worcester's residents," Trestan wrote. "Some have expressed that their trust in the Worcester Fire Department has been undermined and that they are uncertain if they can rely on the protection of local public safety personnel."
Trestan also highlighted that what makes the alleged posts more troubling is that they were made at a time when Holocaust denial is prevalent, especially on social media.
"Weaponizing the Holocaust to suggest that the policies of our democratic government or our elected leaders are comparable to the murderous acts of Nazi Germany is unconscionable," Trestan wrote.
"Denigrating the Holocaust is a painful antisemitic trope, and we rely on our leaders to speak out against it," he added.
In a statement, Worcester City Manager Edward Augustus Jr. said the city's Department of Human Resources and the Worcester Fire Department have launched an investigation into the allegations and "will take appropriate action based on the results of the investigation."
"The city of Worcester denounces racism and intolerance in all forms. We vehemently reject the hateful message conveyed in the post made on social media," Augustus said. "This post in no way reflects the position of the city of Worcester or its fire department. It is contrary to the values and mission of both the city of Worcester and the Worcester Fire Department."
Newsletter Signup
Stay up to date on all the latest news from Boston.com