Local
Swastika found drawn in Danvers High School bathroom
The discovery comes a day after the wrestling team was suspended for a racist incident and hateful language.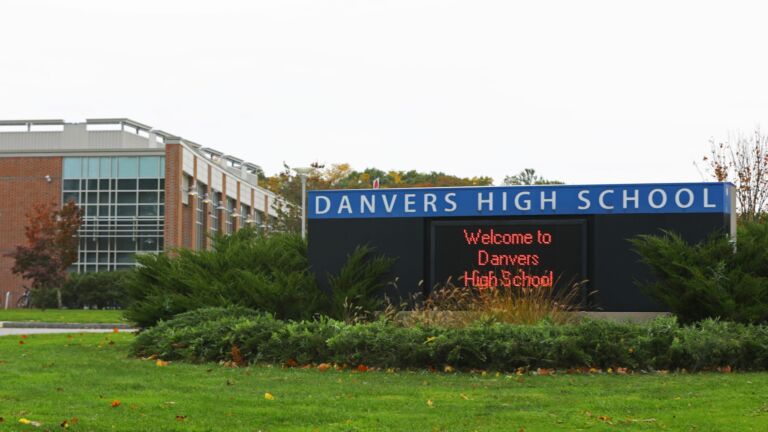 A swastika was found drawn in a bathroom stall at Danvers High School, according to an email sent out by Principal Adam Federico on Wednesday night, the Boston Globe reports.
"We condemn this hate crime and want to be clear that this type of hateful and discriminatory behavior has no place at Danvers High School," Federico wrote, per the Globe, adding that he was "deeply saddened and frustrated" by the graffiti.
This comes less than 24 hours after the Danvers High School wrestling team was suspended for hateful language on social media and an alleged racist incident.
In November, two swastikas and other racist and homophobic statements were also found in a bathroom at Holten Richmond Middle School in Danvers.
Separately in November, a Globe report revealed school officials hid alleged sexual and racist abuse by the boys' hockey team.
According to the Globe, the hockey team restrained one player and hit him in the face with a sex toy for refusing to say the n-word on the team's "Hard R Fridays." The team also reportedly joked about the deaths of Black people and the Holocaust in group messages, per the Globe.
In Wednesday night's email, Federico wrote that students will have meetings to discuss "biased and hateful language, dangers of social media, and the importance of reporting concerning information." He added that additional support will be available to students this week.
The incident is under investigation by the Danvers Police Department and school officials.
Newsletter Signup
Stay up to date on all the latest news from Boston.com