Local
Actress Alicia Witt's parents found dead in their Worcester home
Investigators have not yet determined causes of death for the couple.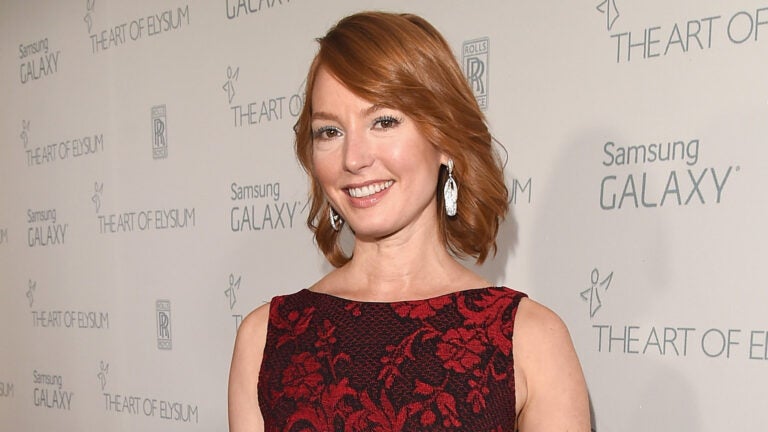 The parents of Worcester native and actress Alicia Witt were found dead in their home Monday night.
Witt, also a singer/songwriter and author, said in a statement she had not received responses from her parents, Robert and Diane Witt, 87 and 75 years old, respectively, for several days before she called a relative to check in on them, The Worcester Telegram & Gazette reports.
"I reached out to a cousin who lives close to my parents to check on them. Sadly, the outcome was unimaginable," she wrote. "I ask for some privacy at this time to grieve and to wrap my head around this turn of events, and this surreal loss."
Authorities told the newspaper the deaths are not suspicious, but investigators had not yet determined causes as of Tuesday.
Worcester police said officers were called to respond to the home just after 9 p.m. on Monday by a family member who asked for help in checking in on the Witts, according to the Telegram & Gazette.
There, the couple was discovered deceased, but police were at a loss for what happened, the outlet reports.
Lt. Sean Murtha said there were no signs of trauma.
Although there were reports the two were having problems with their furnace and using a space heater, firefighters at the scene checked the air quality in the home and determined no noxious gases were present, Worcester Fire Deputy Chief Adam Roche told the newspaper.
Authorities said autopies will be performed by the state medical examiner.
Alicia Witt, who released a new album and book this fall, is credited with roles in "Twin Peaks," "Orange Is the New Black," "The Walking Dead," "Nashville," "Twin Peaks: The Return," "88 Minutes," "Two Weeks Notice," and "Mr. Holland's Opus," among others.
She has one brother, Ian Witt.
Diane Witt made the Guinness Book of World Records in the 1980s for her hair, which was over 10 feet long, according to the Telegram & Gazette. Robert Witt was a science teacher at Burncoat Middle School in Worcester.
Newsletter Signup
Stay up to date on all the latest news from Boston.com