Local
A Massachusetts organ donor honored during parade at Rose Bowl Game
"It just fills me with such pride and such happiness that Paul has helped so many people."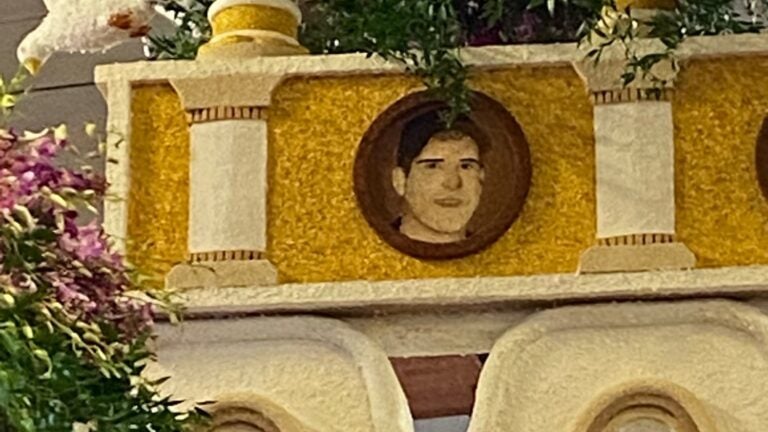 An organ donor from Worcester is one of the honorees who will be recognized as part of the Donate Life float at the Rose Parade Jan. 1, the annual parade marking the start of the Rose Bowl Game in Pasadena, California.
Paul Flanders, who died four years ago from a sudden heart attack at 48 years old, will appear on a floragraph on the float alongside other honorees being recognized for serving as organ, eye, and tissue donors.
As an organ donor, Flanders has given more than 103 tissue transplants to individuals since his passing, through the help of two organizations, New England Donor Services (NEDS) and Axogen.
"As a donor family, it just fills me with such pride and such happiness that Paul has helped so many people," Jan Flanders said of her husband. "And I certainly wasn't aware of how many gifts one person could give."
The Donate Life Rose Parade float has been honoring organ, eye, and tissue donors since 2004, when their inaugural float made its debut at the Rose Bowl.
The first float was organized by a lung recipient, Gary Foxen, who wanted to "repay society" for the gift of life he was given after the transplant. OneLegacy, the parent establishment of Donate Life, called the 2004 parade "the single most effective promotional campaign in the history of donation and transplantation in the United States."
This year, living donor recipients will be accompanying the float by either riding or walking alongside it during the parade. Although donor families are not able to walk in the parade, Jan Flanders said they can participate in a four day event leading up to the march, working on the float and decorating it.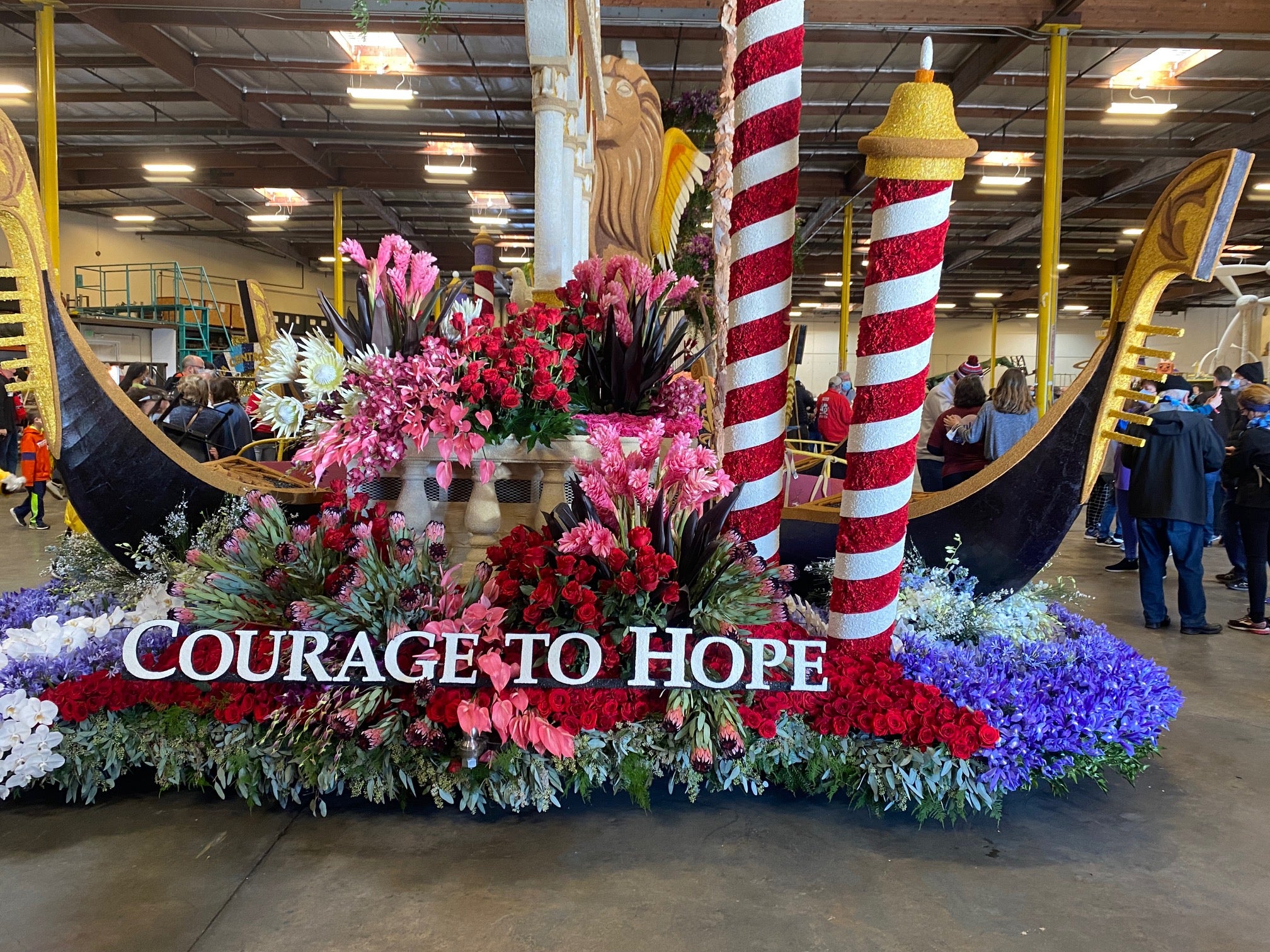 When Jan Flanders was first informed by NEDS that her husband would be honored on a float at the Rose Parade, she didn't know what the event was.
"I mean, I was blown away enough by the fact that he had been nominated," she told Boston.com.
Paul Flanders was nominated to help raise awareness about how organ and tissue donation, especially nerve tissue, can help people who are suffering from nerve injuries, Anna Lane, director of patient marketing at Axogen, said.
"It's only through [the gift of organ and tissue donation] that we're able to do what we're able to do," Lane said. "To restore quality of life, help patients potentially get out of chronic pain, restore function after traumatic injuries, things like that. None of that would be possible without people like Paul."
"Paul Flanders made sure that tens of thousands of people on the North Shore of Massachusetts had the news delivered to their front step, every week," reads the "Paul's Story" section on the Donate Life website. "A Tufts English major and lifelong newspaperman, Paul loved every aspect of building the weeklies people would look forward to reading with their morning cup of coffee."
"Paul loved life," it continues. "He spoke up passionately about the inequities and injustices in the world and was a fierce protector of those he loved. He would be humbled and overjoyed by the impact he continues to make on so many lives."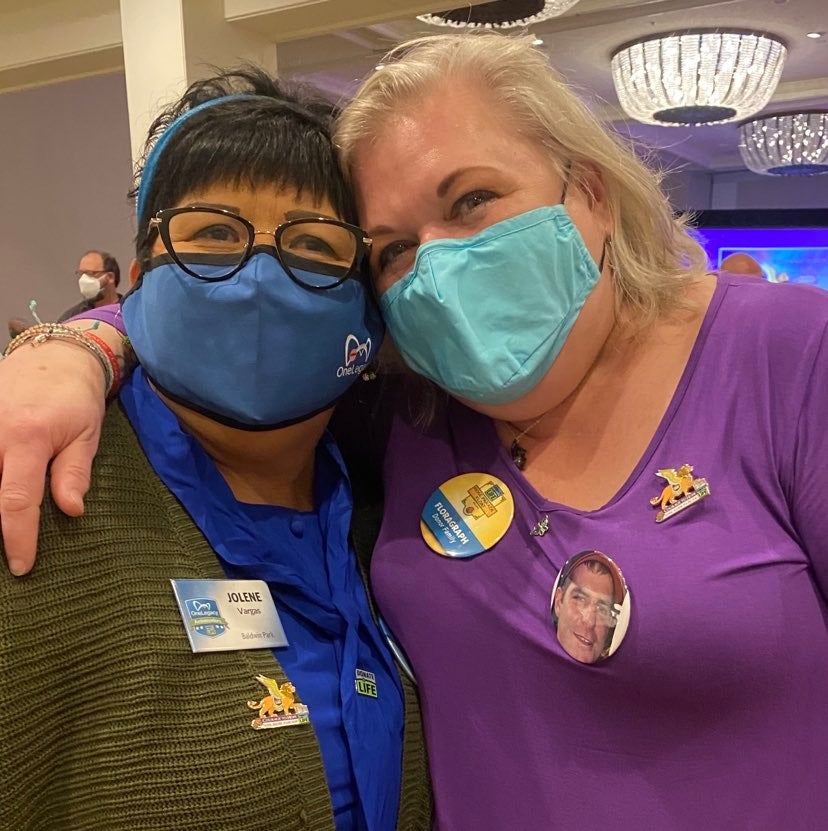 Since working with NEDS and Axogen, Jan Flanders has been trying to get in contact with donor recipients of her husband.
She was hoping one of them would be able to attend the Rose Bowl parade, but Axogen was unable to connect with anyone. Still, the company flew her out to Pasadena to attend the event where her husband will be honored.
Two years ago, Jan Flanders wrote letters to most of his donor recipients, describing Paul, referencing the specific surgeries, and including a photo of her husband in each.
She said she has yet to receive a response.
"I haven't heard from any of them, which makes me sad," Jan Flanders said. "I would very much like to meet the women who received his corneas, especially. Paul had the most beautiful eyes that I've ever seen. The idea of seeing them again, would mean a lot."
She plans to send letters again to all of the donor recipients following the event, including information about the Rose Parade float and how her husband was one of the honorees.
Donors not only help those in need of a transplant, but also their own families, who are helped by their loved one's selflessness in being a donor, Jan Flanders said.
She hopes to be able to keep spreading that message.
"I'm making it my life's mission now to educate people on the importance of organ and tissue donation and the impact that it has on everybody involved," she said. "It's taken four years for me to all of a sudden have this giant moment of clarity — but this is what I want to do. I want to be involved in helping people through organ donations, and so that is going to be my next and final career, I've decided."
Get a full view of the float in the video above. The Rose Parade kicks off at 11 a.m. ET on Saturday, Jan. 1, from Pasadena, California. ABC, NBC, Univision, RDF-TV and Hallmark Drama Channel will all provide live coverage.
Newsletter Signup
Stay up to date on all the latest news from Boston.com