Local
Boston man pleads guilty to South Shore Plaza shooting
Jose R. Rodriguez, 22, shot a 15-year-old girl in the chest and hand before fleeing the mall.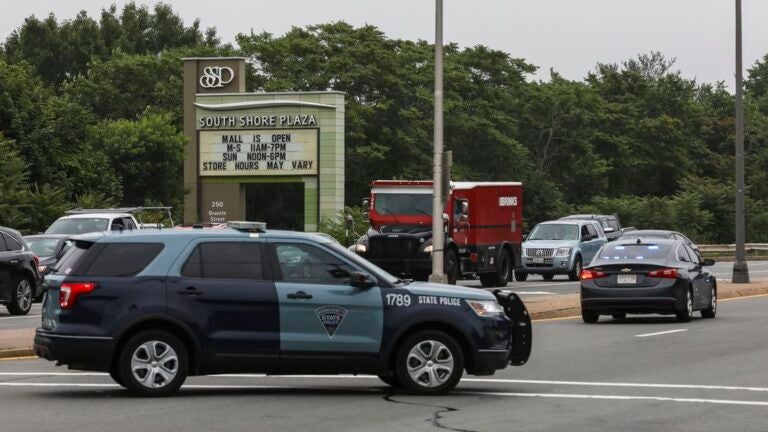 A Boston man pleaded guilty to shooting a 15-year-old girl in the chest and hand at the South Shore Plaza in Braintree on July 3, 2020, according to a statement from Norfolk District Attorney Michael W. Morrissey.
On Monday, Jose R. Rodriguez, 22, pleaded guilty to armed assault to murder, possession of a large-capacity firearm, and numerous other assault and firearms charges, according to Morrissey.
Officials say Rodriguez received an eight-year sentence, followed by three years of probation. Conditions of the probation include refraining from possessing any firearms, submitting to random drug testing, maintaining employment or enrollment in school, staying away from the South Shore Plaza, and having no contact with the victim or anyone who testified at the grand jury.
Rodriguez will also be monitored by GPS with a curfew of 8 p.m. to 5:45 a.m. for the first year of his probation, according to the statement.
"This was an outrageously reckless and dangerous act," Morrissey said in the statement. "This defendant punched a woman in line at a store, causing an altercation between parties. He stepped away, retrieved the loaded firearm he was carrying, and fired six times in the thick of the mall."
According to officials, Rodriguez stashed a fanny pack in a bush next to a parking garage as he was running from the scene.
Police said they recovered the fanny pack, finding a loaded handgun with a 9mm round in the chamber and a magazine inside of it.
Police tracked Rodriguez with a K-9 and arrested him, according to officials.
"It is only a matter of luck that the innocent girl who was shot, or any number of others in the area at the time, were not killed by these actions," Morrissey said.
Newsletter Signup
Stay up to date on all the latest news from Boston.com