Local News
MSPCA nabs rare African serval cat in Lincoln neighborhood
The injured cat is being treated at the organization's headquarters in Jamaica Plain. When he recovers, the feline will be placed in a zoo or sanctuary.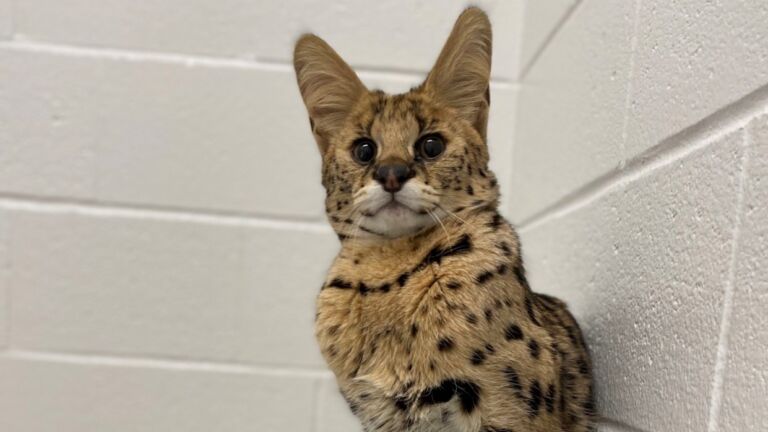 The MSPCA-Angell's Community Outreach team received a call Tuesday afternoon about a large cat roaming a Lincoln neighborhood — not unusual.
The large cat, however, turned out to be a serval, a wild feline native to sub-Saharan Africa — which is very unusual.
"It is illegal to own a serval in Massachusetts and, as with other wild animals, their physical and behavioral needs cannot be met when kept as a pet," said Kara Holmquist, the director of advocacy at the MSPCA-Angell, in a statement. "This results in harm to the animal, and potential danger to people and other animals."
The MSPCA team captured the cat and rushed him to its Jamaica Plain headquarters for evaluation, a spokesperson for the animal welfare organization said.
The serval, dubbed Bruno, is about a year old and weighs 19 pounds, according to NBC 10 Boston.
"My guess he was being kept to breed savannahs," Alyssa Krieger, the community outreach manager at MSPCA Boston, told the station.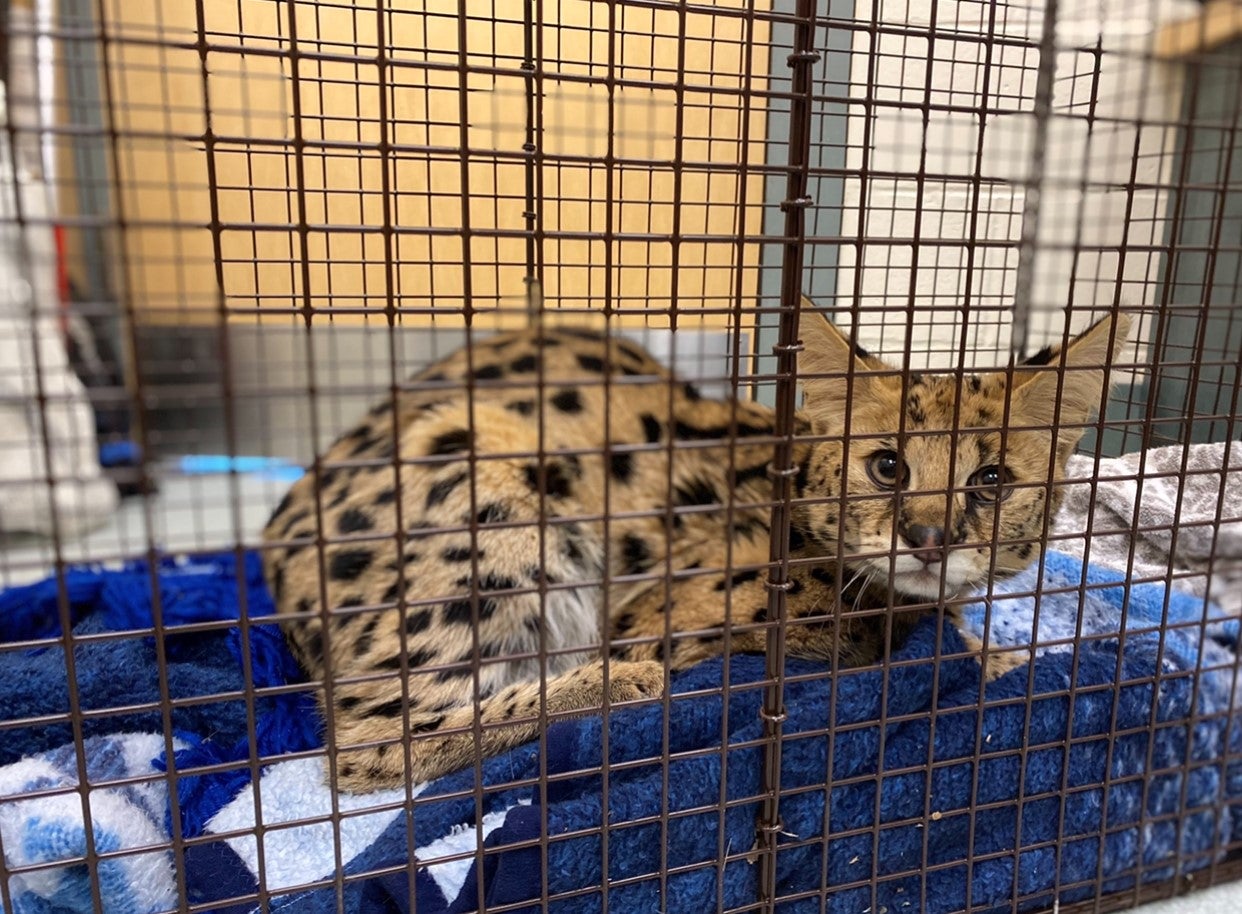 Savannahs, a type of cat breed, have a serval and a domestic cat for parents. It's also illegal in Massachusetts to own these hybrids, according to the MSPCA.
"These laws are in place not only to protect people, but the cats themselves. They need specialized care and really belong in their native habitat," the organization posted on Facebook.
During his evaluation, the veterinary team discovered that Bruno's right hind leg was broken in two spots, according to the statement.
The MSPCA said it will determine the best possible course of treatment, which may include amputation of the leg.
Unfortunately, Bruno wasn't wearing any ID tags and wasn't microchipped, making it difficult to identify his owner, according to the MSPCA.
"This serval is as wild as any found in Africa and the MSPCA will look to place him ultimately with a zoo or sanctuary once his treatment and recovery (are) complete — he is not available for adoption," according to the statement.
The organization said it was grateful to the Lincoln residents who left food out for the hungry cat and alerted the MSPCA when he needed help.
Newsletter Signup
Stay up to date on all the latest news from Boston.com