Local
Timeline: What we've learned from the Harmony Montgomery investigation
The missing New Hampshire girl was last seen in 2019 when she was 5 years old. What happened to her?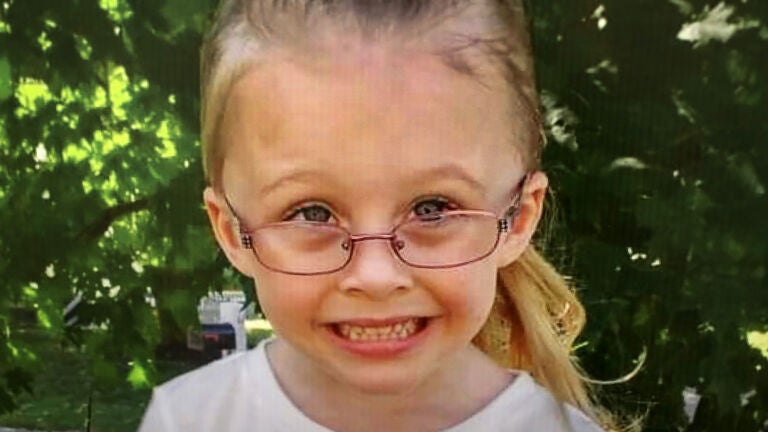 Nearly two months ago, the mother of Harmony Montgomery contacted police in Manchester, New Hampshire, with a startling phone call: Her daughter, who was in the custody of the girl's father, was no where to be found.
Subsequently, investigators learned Harmony had not been seen since late 2019, when she was 5 years old, police wrote in an affidavit.
Now, authorities have undertaken a search with desperate pleas for information to find the blonde-haired, blue-eyed girl.
Over the past week, police have offered up pictures with toothy smiles, pigtails, and big glasses, needed to help Harmony, who is blind, see, in hopes someone, anybody, somewhere, has seen her.
Generous donations have lifted rewards for information to a total of $60,000. And investigators launched a dedicated hotline for tipsters: 603-203-6060.
The ensuing investigation has so far spurred two arrests: One of Harmony's father, Adam Montgomery, accused of assaulting his daughter, and the other of Kayla Montgomery, Adam's wife, who prosecutors allege took in over $1,500 in welfare benefits dedicated to Harmony despite the child no longer living with her.
But still, no information about where Harmony could possibly be has come to light.
How did a 5-year-old girl seemingly vanish in plain sight?
"There's many questions that need to be answered from 2019 to where we are on Dec. 31, 2021," Manchester Police Chief Allen Aldenberg told reporters during a press conference on New Year's Eve. "And we are working to get those answers with the hope and desire to bring Harmony home to her family."
Here's a timeline of key developments in the case so far:
June 2014
Harmony was born on June 7, 2014.
Months before she was born, however, Adam, who has a lengthy criminal record, was arrested in Massachusetts and charged with armed robbery and armed assault to murder, among other offenses, according to The Boston Globe.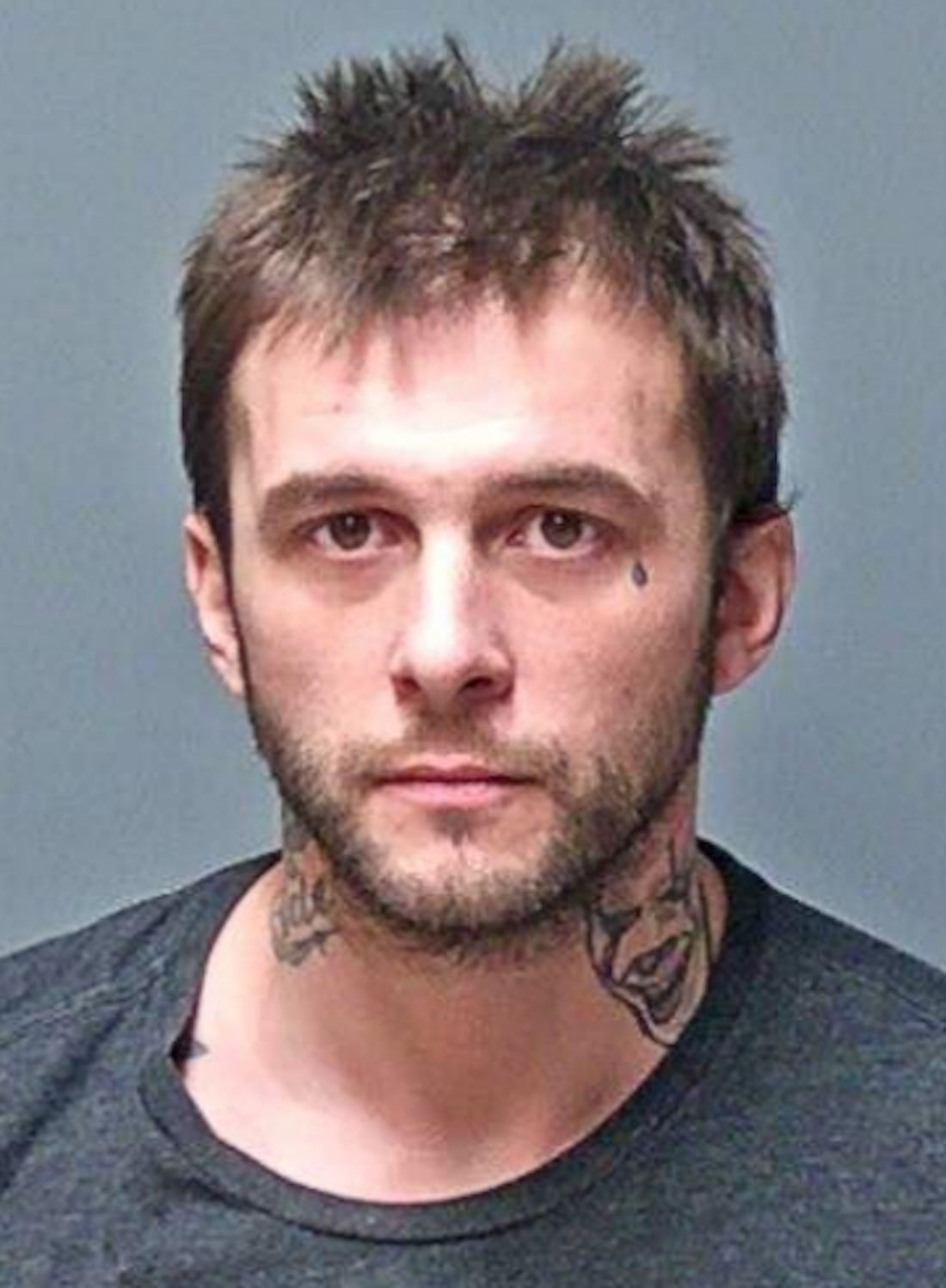 Adam was allegedly involved in a shooting in Haverhill on Jan. 24 of that year. Police learned 28-year-old Robert Jacobs had been shot in the face after Adam, carrying a gun, tried to rob him during a supposed heroin deal, Jacobs told authorities, the Globe reported.
"I went to grab it and it went off," Jacobs said.
Adam was ultimately ordered to an 18-month suspended sentence to be served concurrently with an unrelated case, the newspaper reported.
Harmony's mother was also charged on allegations she helped Adam evade police, although the charges were later dropped. She was four months pregnant at the time.
July 2018
According to Harmony's mother, she lost custody of her daughter to the Commonwealth of Massachusetts in July 2018, "in part due to a substance abuse issue," police wrote in charging documents against Adam this week.
The mother "said that both she and Adam had past issues with substance abuse," investigators wrote.
February 2019
Adam was granted full custody of Harmony on Feb. 22, 2019, in Lawrence Juvenile Court in Massachusetts, investigators wrote in an affidavit for Kayla's arrest.
Boston 25 News reports when Adam, living in New Hampshire, gained custody, there was no Interstate Compact on the Placement of Children, an agreement aimed at ensuring a child placed in care across state lines is receiving proper services and regular check-ins, among other measures.
The lack of agreement essentially stopped the Massachusetts Department of Children and Family's involvement in Harmony's case.
It is unclear whether Massachusetts ever requested an ICPC and whether New Hampshire opted not to enter one, the news station reports. When a child is put in the care of a biological parent, an ICPC is not required under Massachusetts law, although the agreements are typically used for cases that cross state lines.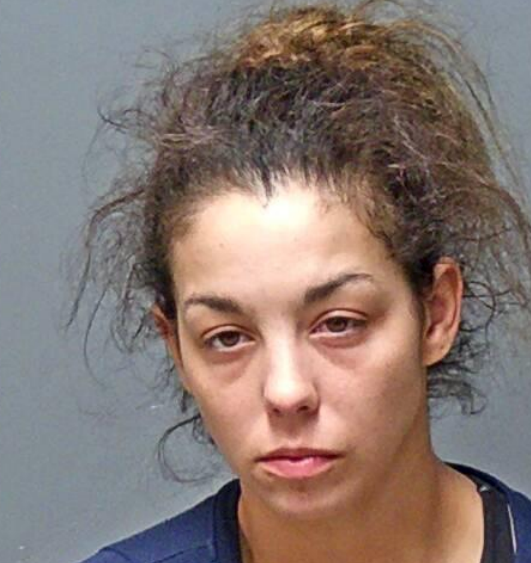 Kayla added Harmony to her account with the New Hampshire Department of Health & Human Services, Division of Family Assistance, on Feb. 25, 2019.
Kayla and Adam share three other children together. All are currently accounted for, officials have said.
"My husband, Adam Montgomery's daughter (Harmony) is now currently living with us full-time," Kayla wrote in a "change report" at the time. "She is 4 years old and permanently blind in one eye, she was born like that."
Benefits to the Montgomery family increased $129 per month beginning March 1 of that year.
April 2019
Harmony's mother told police she has not seen her daughter since around Easter of 2019. The interaction was over a FaceTime call, when Harmony was with Adam, she said.
She recalled that Harmony "seemed frightened" and she "believes that was the last time she actually saw her daughter," investigators wrote.
July 2019
In July 2019, Adam's uncle returned to Manchester from a trip to Florida, he told police last month.
After returning, he noticed Harmony had a black eye, police wrote in an affidavit. (He later notified the state Division of Children, Youth, and Families about the observation.)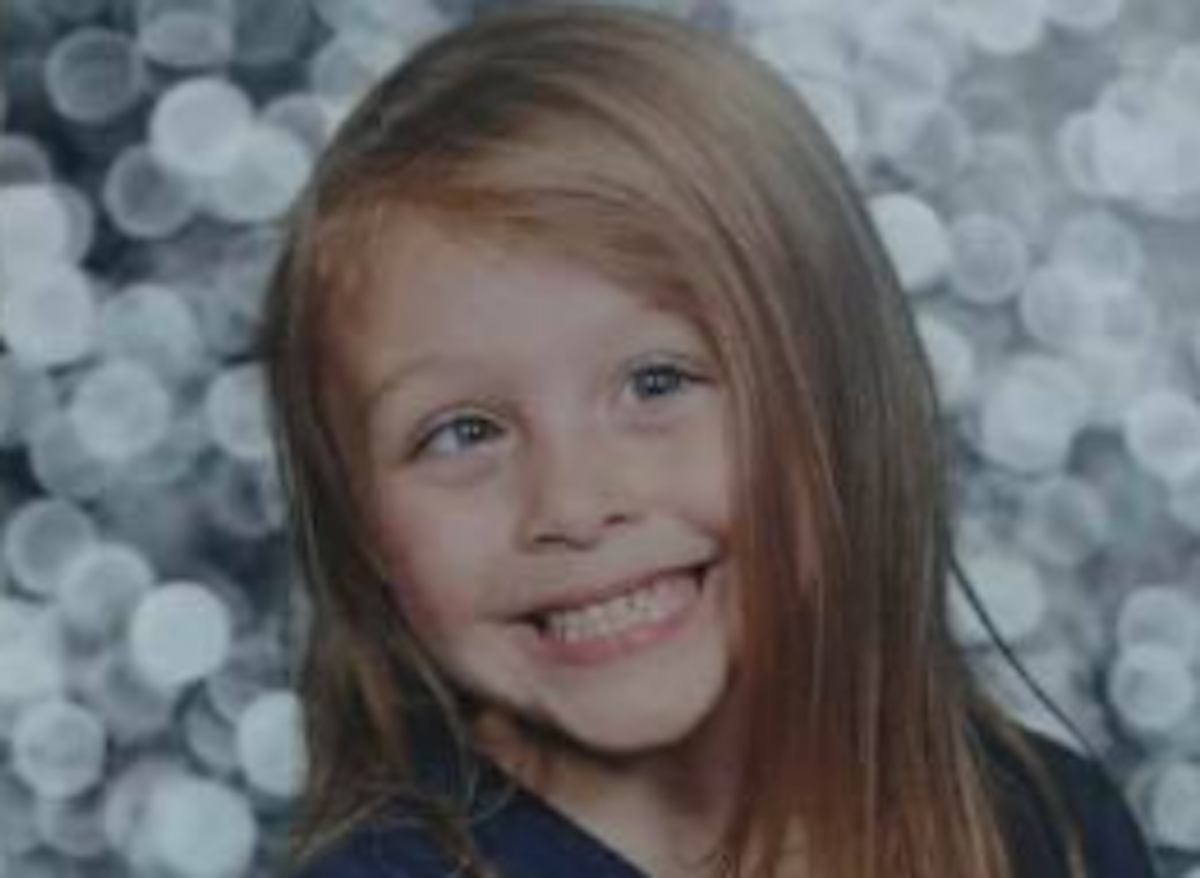 The uncle told investigators Adam said to him he hurt Harmony, the document states.
"'I bashed her around this house,'" the uncle recalled Adam telling him at the time.
Adam had allegedly instructed Harmony to watch an infant while he was in the bathroom, court documents say. When he returned, the infant was crying and Harmony was holding her hand across the baby's mouth in an attempt to quiet him, according to what Adam allegedly told his uncle.
Then Adam said he hit her across her face, causing the injury, the uncle told police.
Kayla, when questioned by police, recalled once seeing Harmony with a black eye "however she explained that Adam told her that it was caused by one of their other children striking (Harmony) with a toy," police wrote.
Adam's brother, who said he was concerned Adam was physically abusive, told authorities Adam was "super short" with Harmony. The brother learned of Harmony's black eye from relatives.
Adam's uncle also mentioned other instances of abuse that involved Harmony "being spanked hard on the butt, (Harmony) being forced to stand in the corner for hours, and Adam ordering (Harmony) to scrub the toilet with her toothbrush," the affidavit states.
The uncle believed Adam had relapsed on drugs during that time period, according to the document.
October 2019
Police said Harmony was last seen in October 2019 at an unspecified Manchester residence.
Aldenberg was asked to name a specific street last week, but he said he was not at liberty to release that information.
Authorities saw Harmony during a call for service at the property that involved Manchester police, he said.
"That call to service was handled, and that is the last time that she has been seen here in the City of Manchester," Aldenberg said. "I'm not saying that she has not been seen somewhere else. I'm just focusing on when the last time she was seen in the City of Manchester."
Afterward, police had no reason to return to that address, he said.
November/December 2019
Kayla told investigators the last time she saw Harmony was around November or December 2019.
One morning, before Kayla went to work, Adam told her he was driving Harmony to the girl's mother's home in Lowell, Kayla told police. She said since then, she never saw or heard about Harmony.
Adam told police last week he had not seen his daughter since her mother came to pick her up in Manchester sometime around Thanksgiving 2019.
But investigators, in the affidavit, noted Adam made "contradictory statements" in their conversation. He initially told police Harmony was fine and he saw her "somewhat recently," police wrote.
Harmony's mother also denied receiving her daughter in late 2019, or even seeing her anytime after April of that year, according to investigators. (In her first call to police in November 2021, she said she had not seen Harmony in over six months, the affidavit states. She said later that the last time she saw Harmony was over the FaceTime call.)
Police also spoke with Harmony's mother's boyfriend, who lived with the mother in late 2019. He said last week Harmony was not with her mother at all since October 2019 and that he has never met Harmony in person.
January 2021
According to court documents, Harmony's mother told police since she lost custody of Harmony, she has regained sobriety and attempted to find Adam and her daughter throughout 2021.
Adam and Kayla "had blocked all communication from (Harmony's mother) through phone numbers and social media applications," police wrote in an affidavit.
The mother "said over the years she made attempts to locate the child by contacting various schools and driving by addresses associated with Adam, but was unable to make any progress."
On Jan. 7, 2021, Kayla informed DHHS her household consisted of "2 adults married filing jointly, 4 children," an affidavit in the case against her states.
"The DHHS case worker added a note on the redetermination paperwork of: 'She [Kayla] seemed confused about whether or not Harmony lived there because (she) goes to her mom's every other weekend,'" the affidavit reads.
June 2021
Days before Harmony's seventh birthday, on June 2, 2021, another account change report regarding Kayla's income began in DHHS, police wrote in court filings.
"During that contact, DHHS noted that case management for (Harmony) was closed, noting 'client said she moved back with her mother and to remove her from her case,'" the affidavit states.
October/November 2021
Although court documents have described Adam and Kayla as husband and wife, the affidavits also indicate the two are no longer living together.
Kayla told investigators she had not physically seen Adam since late October 2021 and had not spoken to him since around mid-November 2021.
"Kayla claimed Adam was living in a sober house and had then left the area to live in Maine with another female," police wrote in an affidavit.
According to the Globe, Adam was prosecuted in Manchester sometime in 2021 for stalking "his estranged wife and her three children and resisting arrest, among other charges," the newspaper wrote.
Adam was ordered to a one-year sentence that was suspended for two years. He was also ordered to undergo mental health counseling, the Globe reported.
On Nov. 18, Manchester police received a call from Harmony's mother, according to officials.
The mother reported Harmony was in the custody of her ex and was missing.
"An employee of the Manchester Police Department contacted DCYF and learned of previous addresses associated with Adam," police wrote in an affidavit. "Manchester Police officers checked those addresses, but were unable to locate Adam or (Harmony)."
December 2021
On Dec. 27, 2021, DCYF told Manchester police the division was unable to locate Harmony.
"Consequently, the Manchester Police Department initiated an investigation into the whereabouts of (Harmony)," police wrote. "Over the following days, members of the Manchester Police Department learned that (Harmony) had not been physically seen since October/November 2019."
The case was assigned to the department's Juvenile Division, and police conducted a follow-up interview with Harmony's mother.
Starting on the same day, police "actively made attempts to track down Adam and to talk to involved family members to establish the last time that (Harmony) was physically observed and known to be safe," investigators wrote in an affidavit.
"Officers and investigators were initially unable to make contact with Adam via phone," officials wrote. "However, investigators were able to make contact with various family members including parties associated with Adam who reside in Florida."
On Dec. 30, 2021, police spoke with Adam's brother and Adam's uncle.
Authorities spoke with Kayla the following day.
Also on Dec. 31, 2021: Patrol officers made contact with Adam, who was sleeping with his girlfriend in a vehicle on Harvell Street in Manchester.
Police spoke with both of them.
The girlfriend "claimed that she has been romantically involved with Adam for over a year," police wrote. She was also aware Adam has four children but indicated that Adam was not in touch with Harmony and that he has never spoken about the child, officials wrote.
The girlfriend said she had no information about where Harmony could be, police wrote.
Adam, meanwhile, after making contradicting statements, "refused to provide any information on the whereabouts of (Harmony)," police wrote.
"When asked for information…Adam said words to the effect of 'Not talking to you,' 'I have nothing to say,' and 'If I'm not under arrest, I'm leaving,'" investigators wrote.
That same afternoon, Manchester police held a press conference announcing Harmony was a missing child and calling for the public's help.
"For us to have a two-year delay, that is extremely concerning," Aldenberg said that day. "It's not something that happens on a regular basis, not something that we deal with."
January 2022
On Jan. 2, 2022, Manchester police searched a residence at 77 Gilford St.
Footage taken by a drone showed authorities set up a tent in the backyard, according to the New Hampshire Union Leader, which reported that Aldenberg confirmed the department's involvement at the site but did not give any further information.
At a press conference the following day, Aldenberg emphasized the current homeowner "has no involvement in this case," other than that they have cooperated with investigators.
He confirmed Harmony was seen at that address "at one point." He would not address any prior calls for police at that residence. It is unclear what, if anything, police found there.
Aldenberg also announced the dedicated hotline for the case and said rewards for information were being offered.
He said the police effort was a rescue, not a recovery.
On Jan. 4, Adam was arrested on a charge of felony second-degree assault and misdemeanor charges of interference with custody and endangering the welfare of a child.
The arrest was announced the next day. Adam waived his right to an arraignment hearing and was held in preventative detention. He may seek a bail hearing at a later date.
Kayla was arrested that day on one count of welfare fraud. She appeared in court on Jan. 6, where she pleaded not guilty and was held on $5,000 bail.
Harmony remained at large.
Newsletter Signup
Stay up to date on all the latest news from Boston.com