Local
83-year-old great-grandmother on Harvard course: 'I almost feel guilty that I'm having such a good time'
Barbara Ingram's rigorous studying inspired an anonymous supporter to fund a billboard in her honor.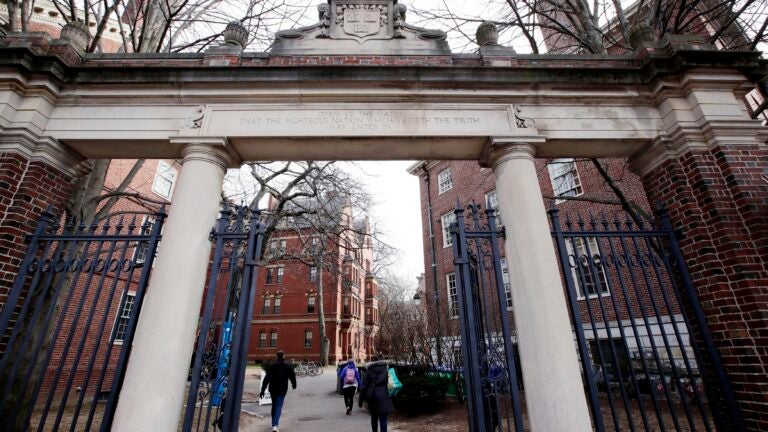 "Walking billboard for lifelong learning" and great-grandmother Barbara Ingram, 83, found challenge and continuing education through a remote learning program at Harvard.
Heading into her fourth semester, Ingram's efforts garnered an unexpected but fitting surprise in her community: a billboard from an anonymous supporter: "83 years old and back in college at Harvard," the black and red billboard reads, KTVT reported. "Mental wellness for seniors. You're never too old for knowledge."
"I got bored… and I decided that I needed to do something mentally to stay busy," Ingram, of Dallas, Texas, told KTVT.
The Harvard Extension School doesn't usually enroll many octogenarians, according to Harvard Division of Continuing Education Dean Nancy Coleman. The average attendee is between 35 and 40. But the liberal arts program has garnered interest from retirees for personal enrichment, particularly during the COVID-19 pandemic.
"We did actually see a market increase in enrollments during the pandemic. And what was really interesting is a lot of the increase in enrollments were due to general course takers taking liberal arts courses for professional enrichment," Coleman said. "Some of our liberal arts courses, particularly writing and language courses, saw the biggest enrollments that they have in a long time."
Coleman and Ingram recently participated in the same class, which focused on Harvard's long history. Coleman said because of the synchronous aspect of remote learning at the extension school, a sense of community is fostered within the diverse student population. She said there is less of the "lonely dining table learner" experience.
"I met a lot of people [in class], and had interactions with Barbara and many folks that I normally wouldn't come into contact with," she said. "I think from a community perspective, that really helps because you're not just an anonymous person behind the screen, taking a course and doing it by yourself. I think [community] really is very meaningful during these lonely COVID times."
"I still want to be able to go out and be challenged," Ingram said to KTVT. Her studying habits include a strict schedule of 10 p.m. to 2:30 a.m., a timetable that seems just as rigorous as 20-year-old undergraduate students.
"I almost feel guilty that I'm having such a good time," she said.
Ingram is currently registered for classes for the Spring 2022 semester, according to Harvard records.
Newsletter Signup
Stay up to date on all the latest news from Boston.com