Local
This 93-mile cross-Vermont trail will be finished in 2022
Construction on the Lamoille Valley Rail Trail will be wrapped up by this fall.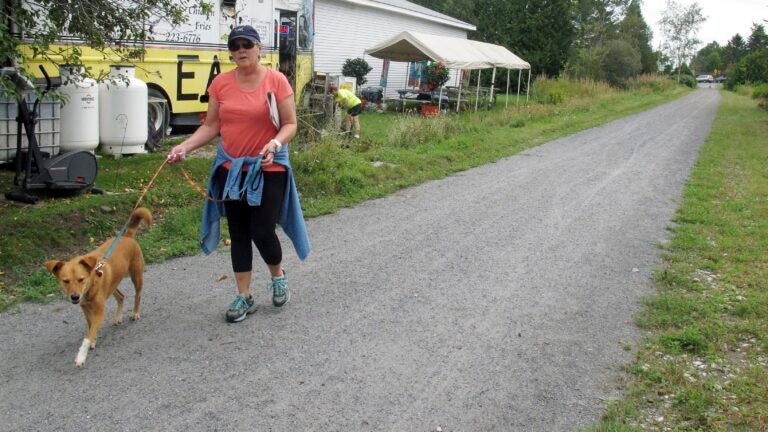 MONTPELIER, Vt. (AP) — Work on the 93-mile (150-kilometer) Lamoille Valley Rail Trail that will cross Vermont between Swanton and St. Johnsbury will be finished by the end of the year, according to state officials.
Joel Perrigo of the Vermont Agency of Transportation told lawmakers contractors have been chosen to complete construction of the remaining sections and all are due to wrap up this fall. Signs will be installed next year.
The Lamoille Valley Rail Trail is located on a rail line that was completed in 1877 and operated until the 1980s. In the 1990s the Vermont Association of Snow Travelers, the statewide snowmobile organization, proposed transforming the line, owned by the state, into a four-season recreation trail.
The Caledonian Record reports the snowmobile organization invested multiple years and millions of dollars to begin construction and manage the open sections of the trails. The transportation agency will assume management over the trail. Annual maintenance costs are predicted at about $350,000.
The transportation agency assumed responsibility for construction of the remaining trail in 2018. In 2020, the state appropriated $2.8 million to finish the project. Those funds were then matched by $11.3 million in federal funds.
During an online meeting this week Vermont Association of Snow Travelers, Executive Director Cindy Locke told the House Transportation Committee it would be the last time she addressed them as a manager of the trail. She said VAST will remain a supporter of the trail and assist the state in any way.
"The Lamoille Valley Rail Trail for us is a child that we've raised and we're sending off to college, and so we're not just letting that kid go," Locke said. "We're not changing their room. Their room's going to be here in case they have to come back home."'