Local
FBI issues national alert in 2004 disappearance of UMass student
Maura Murray disappeared after crashing her black Saturn on Route 112 in Haverhill, New Hampshire.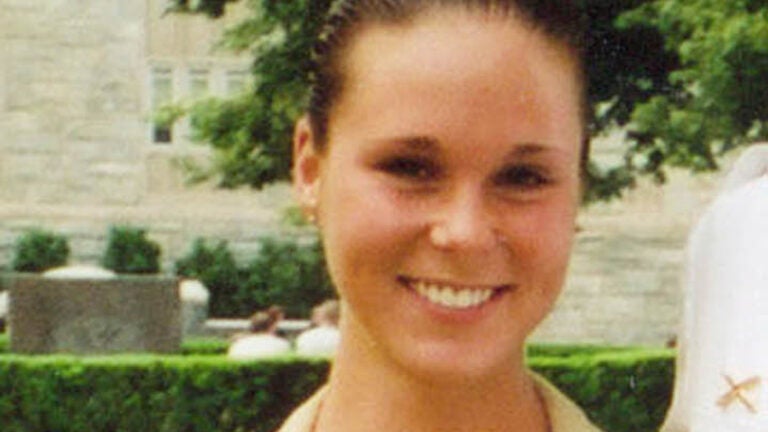 The FBI recently released a nationwide alert regarding Maura Murray, a UMass Amherst nursing student who went missing nearly 18 years ago in Haverhill, New Hampshire.
According to her sister Julie Murray, the alert is for ViCAP, the bureau's Violent Criminal Apprehension Program.
"It is a way for multiple agencies and different jurisdictions to share information," Julie Murray told WMUR.
Murray announced the update in her sister's case via Twitter on Sunday. She called the alert, "long overdue, but a positive step in finding answers."
On Feb. 9, 2004, 21-year-old Maura Murray left school unexpectedly and traveled north to New Hampshire. The Hanson native crashed her car — a black Saturn — on Route 112 and hasn't been seen since.
In recent years investigators have searched a house in Haverhill for her remains and have also examined human bone fragments found near Loon Mountain. Both searches have found no new information about Maura's disappearance.
Julie Murray told Boston 25 News she was contacted by law enforcement officials last week, letting her know about the alert. It includes physical details about Maura as well as the circumstances of her disappearance.
"I always wonder why it took this long to put it into this powerful, powerful database where information can be shared," Julie Murray told the TV station. "And they don't just put anything into this database. It's cases where they seem random and motiveless. It's cases like my sister's where they have no idea what happened to them."
Murray told the station that the database is used where foul play is suspected.
"That is a big indicator to me considering the state of New Hampshire has never classified Maura's case as criminal, but this points in this direction that they have not ruled that out," Murray told Boston 25 News.
Newsletter Signup
Stay up to date on all the latest news from Boston.com