Local
A Stoneham police officer was attacked by a dog while responding to a 'routine call'
Stoneham animal control urges residents to secure their dogs before emergency personnel enter their homes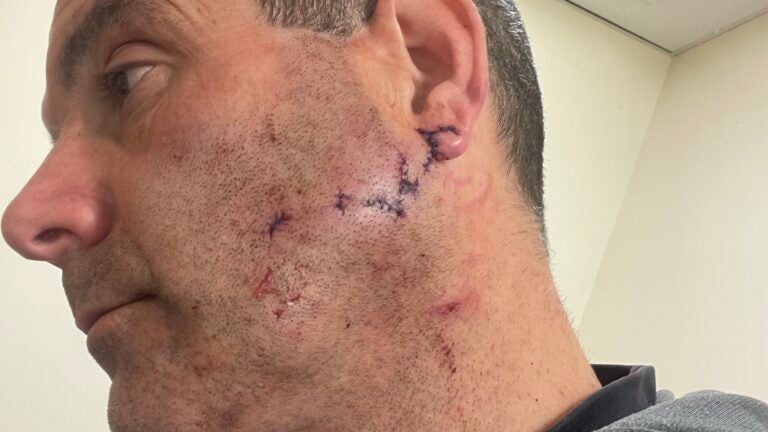 Stoneham animal control issued a statement asking homeowners to secure their dogs when police, fire or medical personnel are entering their homes after a police officer was attacked by a dog this weekend.
Stoneham Police Officer Joe Ponzo needed 30 stitches to his face and head after being attacked by a dog as the homeowner opened their door. The dog was a 6-year-old German Shepard, according to reporting by WCVB and WBZ.
According to an animal control officer, Ponzo is at home and healing from the injury.
"These Officers take enough risks and should not have to worry about bad pet owners," said the post by Stoneham animal control on Facebook.
Stoneham animal control is investigating if the dog is fully up to date on its shots while it undergoes a mandatory 10 day quarantine, according to WCVB and WBZ. Animal control will also be checking whether the dog is properly licensed.
Newsletter Signup
Stay up to date on all the latest news from Boston.com