Local
Brockton firefighter injured after falling through stairs in burning home
The 8-year veteran firefighter tried to return to help get the blaze under control after suffering minor injuries.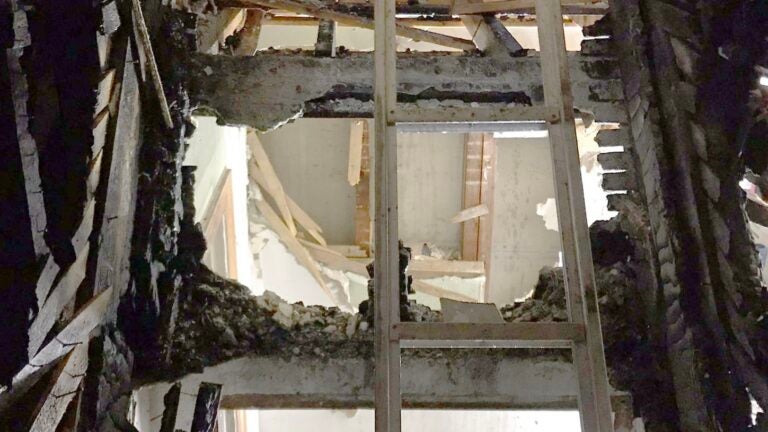 A unit of the Brockton Fire Department responded to a fire inside a home on Tilton Ave. on Tuesday. During the process of getting the blaze under control, one firefighter fell through a burned set of stairs going up to the second floor all the way to the basement, WBZ reported.
A mayday was called when the firefighter fell, Boston 25 News reported. "They actually had to tell him to stop. He was going to go back in and start working again," said Chief Brian Nardelli. "I'm very grateful for the people I have."
The residents were not home when the fire started, WCVB reported, and thus they arrived to a scene that was heavy with fire and smoke.
The unnamed firefighter who fell was able to get himself out of the basement with only suffering minor injuries to his lower extremities. He was then taken to Good Samaritan Medical Center in Brockton to be evaluated.
"I was just with him about five minutes ago…he is doing well, he is laughing and joking," said Nardelli an interview with WBZ.
Brockton Fire Department tweeted out an image of the stairs themselves.
Newsletter Signup
Stay up to date on all the latest news from Boston.com