Local
No charges in death of BU professor who fell to his death at MBTA station
David K. Jones was an avid runner and was on a run when he fell, according to authorities.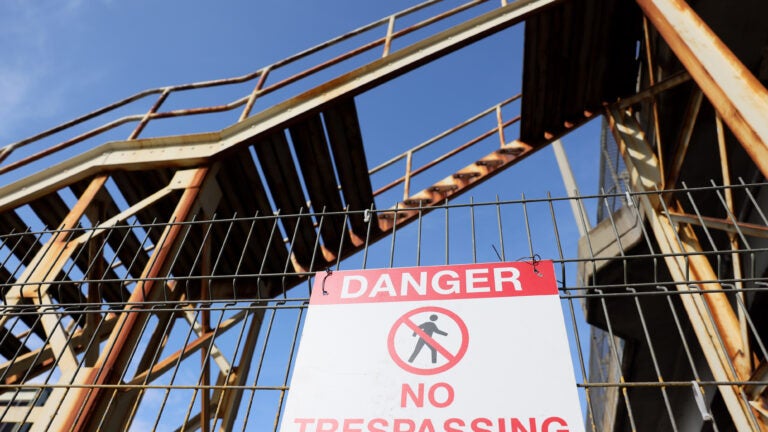 The death of David K. Jones of Milton, the Boston University professor who fell to his death through a dilapidated staircase at the JFK/UMass MBTA station last September, was a tragedy, but no criminal charges are warranted, said the Suffolk County District Attorney's Office.
Kevin Hayden, who was appointed interim DA last week, announced Friday afternoon that his office had completed its investigation into Jones's death and concluded that the public health professor on Sept. 11 had attempted to ascend a flight of unrepaired stairs, which had been blocked off and unattended for more than a year, before falling about 20 feet.
"Any death is a tragedy and his family, loved ones, students, and colleagues continue to mourn his untimely passing," Hayden said in a statement. "Based on a thorough and careful review of the evidence, however, we have determined that criminal charges are not warranted in connection with Dr. Jones' death."
The DA's office, under its former leader Rachel Rollins who recently became the U.S. attorney for Massachusetts, initially investigated the incident with the Massachusetts State Police.
The MBTA had received multiple service requests from employees and commuters concerning the condition of the stairs, according to records obtained by the Boston Globe.
Jones, 40, was an associate professor at BU's Department of Health Law, Policy and Management.
He joined the faculty in 2014 and was the founding editor of an online newsletter that examined public health from the perspective of policymakers and other experts. At the time of this death, he was working on a book about the social determinants of health in the Mississippi Delta, according to the university.
A married father of three children, Jones's family called his death "preventable."
Jones was an avid runner and was on a run when he fell, according to authorities. A passerby found him on the ground beneath the rusty metal staircase that used to connect Old Colony Avenue and the Columbia Road overpass. He was pronounced dead at the scene.
In January 2020, a fence was placed around the steps, along with a cement barricade to deter pedestrians from using the stairs and a sign warning train passengers of the stairs' closure. The staircase was later torn down by the Massachusetts Department of Transportation.
Newsletter Signup
Stay up to date on all the latest news from Boston.com