Local
Blaze rips through Everett warehouses, officials monitor air quality
"It had a lot of void spaces. It was very difficult to get the water on certain parts of the building."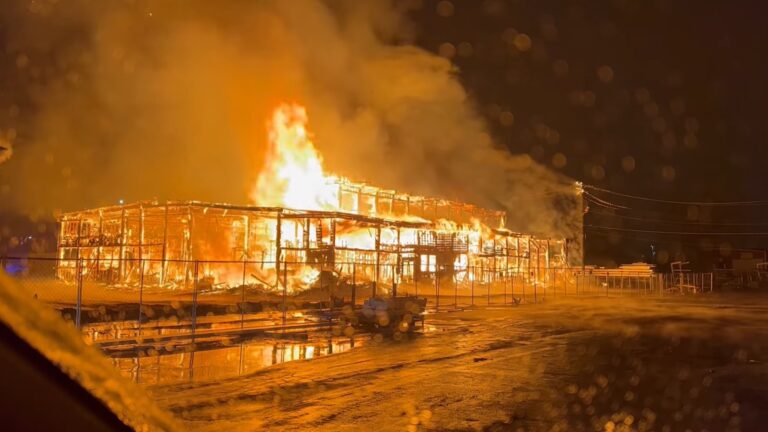 A fire ripped through vacant Everett warehouses Sunday night, leading to concerns about air quality from fire officials.
Firefighters arrived at the two-alarm blaze at 69 Norman St. around 11 p.m., according to an Everett Fire Department post on Facebook.
They found two vacant buildings "burning out of control," according to the statement.
After several hours, firefighters from Everett and surrounding communities were able to extinguish the blaze, according to the post.
Fire Chief Lawrence Cardinale told WBZ-TV that officials had concerns about chemicals that might have been left in the building leading to air quality issues for firefighters and the neighborhood.
"It was just an old, very old building and it had the big timber which probably had a lot of either, like, oil or another type of substance that was just embedded in all the wood," Cardinale told the TV station. "It had a lot of void spaces. It was very difficult to get the water on certain parts of the building."
WBZ reported that officials called in a hazardous materials team to monitor the air quality as a precaution.
Jake Wark, a spokesman for the State Fire Marshal's office, told The Boston Globe that the readings did not indicate a "significant hazard."
Officials said the investigation into the cause of the fire continues.
Newsletter Signup
Stay up to date on all the latest news from Boston.com