Local
Advocates frustrated by lack of low-income fare in new MBTA proposals
"This is not enough, it's not even close."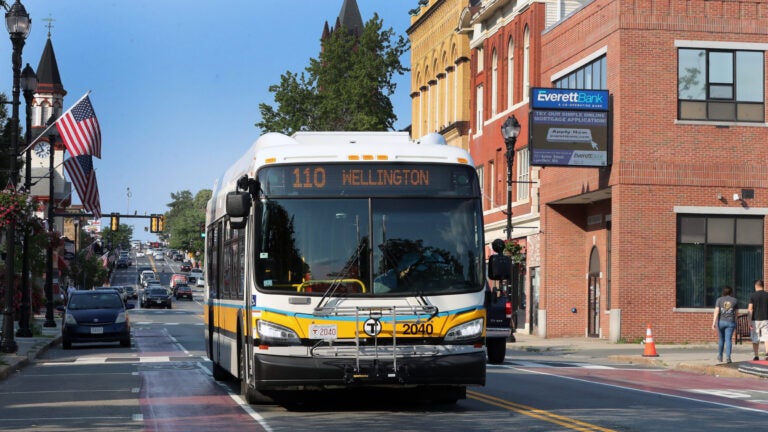 The newly proposed MBTA permanent fare changes "aim to improve equity by closing gaps" in the existing system.
What it doesn't include is a low-income fare, something that advocates have been pushing for.
There is a reduced fare that covers people with disabilities, seniors 65 and older, some middle and high school students, and those with low income between ages 18 and 25. Children under 11, the legally blind, uniformed military, police and firefighters, and government officials all ride free.
But there isn't a low-income fare that covers everyone.
Transit Matters director Jarred Johnson praised the changes proposed by the T, but advocated for the low-income fare.
"These are great but we need to see the action plan for bringing low-income fares online," the public transit advocate told The Boston Globe.
Others were a bit more frank.
"This is not enough, it's not even close," Monica Tibbits-Nutt told the newspaper. Tibbits-Nutt used to sit on the now-disbanded MBTA Fiscal Management Control Board; she's also the executive director at 128 Business Council. "It continues to be kicked down the road and it feels like it's never going to happen."
Changes the T is looking to make permanent include:
The five-day FlexPass on the Commuter Rail
This pass works for any five days within a 30-day stretch, and provides a 10 percent discount versus buying 10 one-way passes.
Reduced cost of the one-day LinkPass
The T says this option is often purchased by "low income and minority riders." The cost is proposed to be lowered from $12.75 down to 11.
Expanding second transfers on the subway, express buses and regular buses
The T currently only allows one transfer, but this would allow for all types of second transfers between the buses, express buses and subway.
More changes for those on reduced fare
A seven-day LinkPass that would cost $10.
Monthly passes for reduced fare riders on the ferry, express buses, and commuter rail. These would cost about half of a full-price one.
Expanding the LinkPass for reduced fare riders for Zone 1A of the commuter rail and on the harbor ferry.
The proposals will go before the full MBTA board in March and, if approved, would go into effect on July 1.
Newsletter Signup
Stay up to date on all the latest news from Boston.com