Local
4 teens arrested after allegedly attacking man at Park Street station
Before the alleged altercation, police said the man told the teens to stop harassing another man and his girlfriend.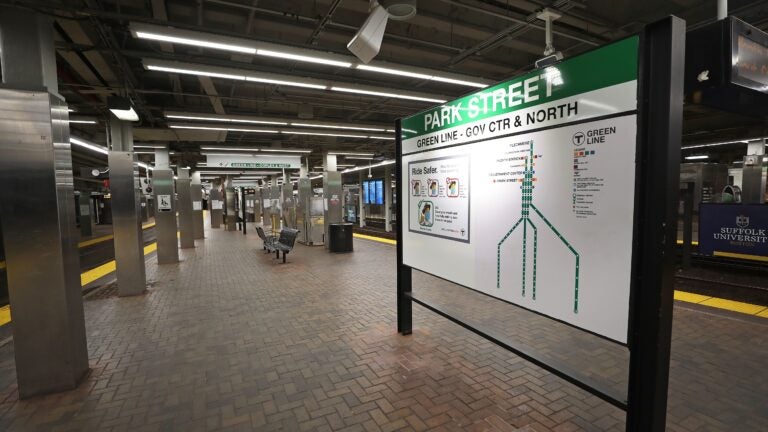 A group of teens is facing charges after they allegedly punched, kicked, and robbed a man at the Park Street MBTA station on Saturday.
A male juvenile, 17, of Roslindale, a male juvenile, 15, of Chelsea, a male juvenile, 15, and a male juvenile, 16, both from Roxbury, are all facing related charges, including unarmed robbery, MBTA transit police said in a press release.
Transit police said officers were called to Park Street around 8:19 p.m. on Saturday for a report of an assault. When they arrived, they found the group of teens had just fled the area, the release said.
The victim told police that he was on a Green Line train when he saw the group allegedly harassing another man and his girlfriend.
"The group was making inappropriate comments to the female and invading their personal space," transit police said. "At this time the victim, a local University student, asked the group to leave the man and his girlfriend alone. The group then turned their attention to the victim by spitting in his face multiple times."
Police said when the student got off the train at Park Street, the teens surrounded him, punching and kicking him. The group then allegedly took the man's sneakers, a necklace, as well as some of his money, authorities said.
Police said officers were able to locate the alleged assailants at multiple different locations and all four were arrested.
The victim, meanwhile, was taken to a nearby hospital for treatment.
The incident follows one in December where a group of teen boys, armed with Nerf guns, pointed them at people at the Downtown Crossing station, and shot the toy projectiles at a 66-year-old man. The teens then allegedly attacked the man.
Newsletter Signup
Stay up to date on all the latest news from Boston.com