Politics
'We'll take a hard look': What State House leaders said about Baker's proposed tax cuts
"The devil is always in the details in these things."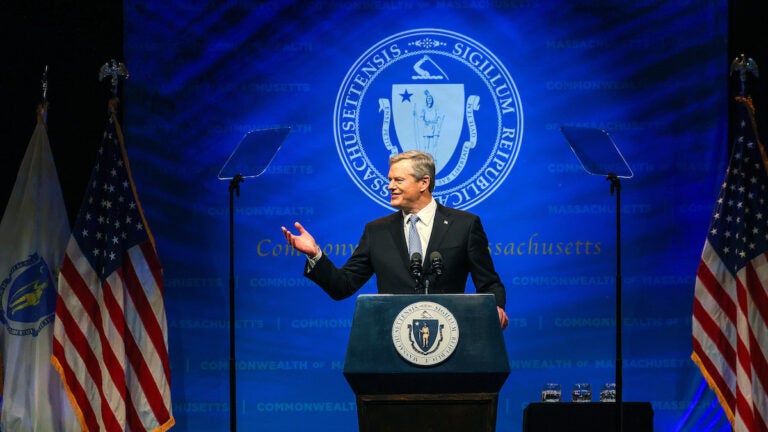 Legislative leaders in the Massachusetts House and Senate are vowing to take a "hard look" at Gov. Charlie Baker's forthcoming tax break proposals, as the governor announced the plans during his State of the Commonwealth speech Tuesday night.
Entering his final year in office, Baker made clear he intends to be productive, starting with several tax cuts in his fiscal year 2023 budget proposal he said will help support families and low earners amid rising inflation and help keep Massachusetts an attractive place to live.
"We've asked the people of Massachusetts a lot these last few years, and it's time to invest in our families and to give them back some of the tax revenue that they created through their hard work," Baker said.
The Republican governor will propose doubling the tax break for children and dependents and eliminating income taxes for the state's lowest-paid 230,000 taxpayers, he said.
Additionally, Baker hinted at tax cuts for renters, property tax breaks for seniors, and changes to make the state's estate tax "more competitive with the rest of the country," he said.
Senate President Karen Spilka and House Speaker Ronald Mariano, speaking to the State House News Service later Tuesday night, indicated a willingness to at least entertain Baker's proposals, but the two Democrats stopped short of offering any clear signal of support or opposition.
With the details of Baker's ideas still unknown, lawmakers found it difficult to comment on what he's considering, they said.
"The Legislature has given tax breaks, so clearly we support — increasing the EITC, increasing property tax breaks at times," Spilka told the outlet when asked if the populations Baker wants to focus on deserve tax relief. "We'll take a look. We realize that people are still hurting from COVID, so we'll take a hard look."
"We want to make sure the money's going to the people who deserve it, the people who are most adversely impacted by the pandemic," Mariano added. "The devil is always in the details in these things."
Indeed Baker did not offer detailed specifics on what he has in mind, such as any parameters on income eligibility or the price tag such rollbacks would have for Beacon Hill.
He said only that "fiscal discipline … makes it possible for us to make strategic decisions about tax fairness and our competitive position."
Baker did, however, offer a rosy outlook for Massachusetts, even amidst the latest COVID-19 surge and the pandemic's economic blows, telling lawmakers that together, they have "set the course for a comeback."
The governor's tax proposal was expected to be unveiled on Wednesday.
Newsletter Signup
Stay up to date on all the latest news from Boston.com