Politics
Here's why a group of legislators is pushing for a Mass. public bank
There is only one other state-run public bank, and it belongs to North Dakota.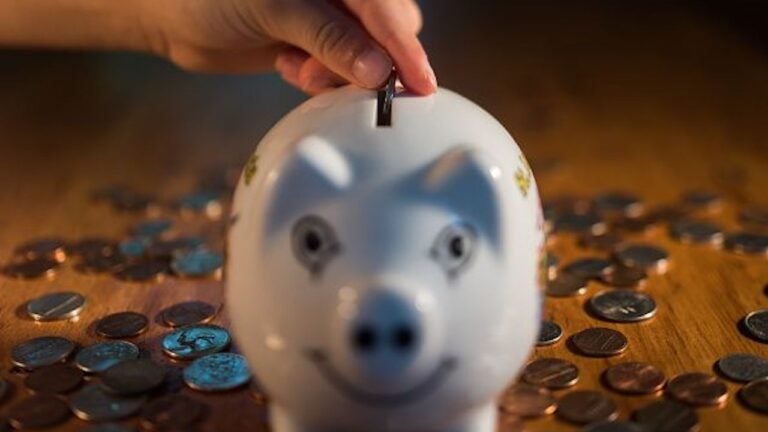 Only one other public bank exists in the nation, and it belongs to North Dakota. But if a group of Massachusetts lawmakers prevails, the Bay State will still have its own.
At a virtual press conference last week hosted by the Massachusetts Public Banking Coalition, U.S. Rep. Ayanna Pressley made her case for a public bank, along with a group of local lawmakers.
Public bank legislation is currently before the House and Senate's Joint Committee on Financial Services.
A public bank, Pressley said, would help to address the "stark economic inequalities" brought on by the COVID-19 pandemic, which also laid bare the inequities in municipalities. These include the ability for cities and towns to provide public services due to the residents' income levels.
"The legislation [a group of lawmakers are] leading would establish the nation's second state-owned public bank and would help us to lay the groundwork for a just and equitable recovery from this pandemic while providing much needed flexible and low-cost financing to municipalities and to our most vulnerable communities," Pressley said. "And the truth is this isn't some pie in the sky proposal. Public banking works."
What is a public bank?
Looking at North Dakota, the state's public bank was established in July 1919. Hopping back some decades, public banks were much more common after Congress decided not to continue the Second Bank of the United States in 1836.
A handful of states, including Massachusetts' neighbor, Vermont, then decided to create their own banks run by their state governments, according to the Bank of North Dakota's website. However, by the turn of the century, just two were left – Kentucky and Virginia, both of which are now defunct.
Also in the early 20th century, North Dakota had an agriculture-base economy – wheat was the main crop, the website said.
"Frequent drought and harsh winters didn't make it easy to earn a living," the bank's website said. "The arduous growing season was further complicated by grain dealers outside the state who suppressed grain prices, farm suppliers who increased their prices, and banks in Minneapolis and Chicago which raised the interest rates on farm loans, sometimes up to 12%."
Taking matters into their own hands, A. C. Townley, who had been fired from the Socialist Party, put together the Non-Partisan League, which would help to create an organization to protect the farmers' economics and social position.
"The Non-Partisan League gained control of the Governor's office and the legislature in 1918. Their platform included state ownership and control of marketing and credit agencies," according to Bank of North Dakota's website. The bank was then established in 1919.
Bank of North Dakota takes on PPP
Just over a century later, with the COVID-19 pandemic in full swing, North Dakota was able to get bailout dollars through the Paycheck Protection Program to small businesses faster than any other state.
The state's secret was the public bank, according to the Washington Post.
"Much credit goes to the century-old Bank of North Dakota, which — even before the PPP officially rolled out — coordinated and educated local bankers in weekly conference calls and flurries of calls and emails," the newspaper reported.
"They were really expeditious and efficient," Robert Hockett, a professor at Cornell Law School who also does consulting with the Federal Reserve Bank of New York, told the Post. "There was no leakage — the sort of ridiculous fee-charging that tends to happen when you do it through larger banking entities."
The argument for a Massachusetts Public Bank
In Massachusetts, a public bank would not only tackle financial stability, it would also help address economic inequalities and structural racism, according to Pressley.
"With public banking we have a unique opportunity to not only provide financial stability for our communities while also addressing the economic inequalities and structural racism prolonged by the predatory lending practices and credit decisions made by Wall Street," she said. "For decades, profit motivated decisions have driven bank branches to disappear from low-income communities creating banking deserts. Deserts that are dominated by predatory lenders. Locally controlled public banks would not need to weigh their servicing decisions on profitability alone."
State Rep. Nika Elugardo noted that a public would be important for partnering with the banking industry, as well as helping communities.
"This public bank will make sure that the resources are available not only to the community, but also to financial institutions for partnership and to make sure that they can provide the services to the community members that they are trying to integrate into the broader economy and financial system in Massachusetts," she said.
Newsletter Signup
Stay up to date on all the latest news from Boston.com