Local News
New center for immigrant health opening in memory of beloved local doctor
Dr. Leah Zallman was struck and killed by a pickup truck in Somerville in November 2020.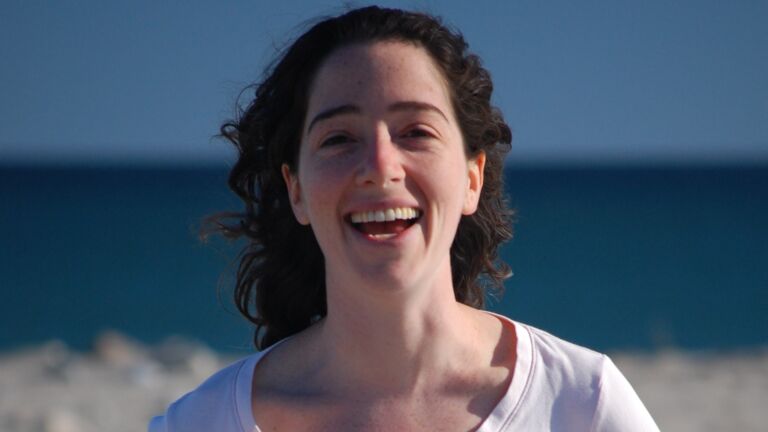 A new center dedicated to immigrant health will open this month, named for a beloved local doctor who was fatally struck by a pickup truck while she was walking in Somerville in 2020.
The Leah Zallman Center for Immigrant Health Research is being launched by the Malden-based Institute for Community Health, where Zallman served as the director of research. The 40-year-old also worked as a primary care physician at Cambridge Health Alliance's East Cambridge Care Center.
"Leah was a gifted researcher, treasured colleague, and wonderful friend to everyone at ICH," Sarah Jalbert, executive director of the Institute for Community Health, said in a statement. "We are so proud to be able to honor her research legacy through this Center."
Zallman dedicated her career to improving the lives of vulnerable communities, through both direct clinical care and policy, according to a press release from CHA, a co-founder of the Institute for Community Health. She examined health disparities, such as immigrant healthcare financing, in her research.
"Her publications influenced the national conversation on reducing barriers to care for vulnerable populations," the hospital said in a statement. "She also played a critical role in shaping CHA's organizational commitment to addressing the social determinants of health for its patients and communities."
The new center named for the devoted physician and mother of two will "expand" on her mission to advance "immigrant, economic, and health justice," by partnering with immigrant communities, policymakers, and advocates on "actionable" research and create change, according to the hospital.
"We envision a Center that embodies Leah's upbeat spirit of generosity, collaboration, and respect," Dr. David Bor, one of Dr. Zallman's mentors and chief academic officer at Cambridge Health Alliance, said in a statement.
Members of the Boston medical community, which reacted with an outpouring of heartbreak following Zallman's death in 2020, are applauding the creation of the new center.
"Anyone who knew Leah knew what a fierce research-advocate she was for immigrant rights," Dr. Sarah Kimball, director of Boston Medical Center's Immigrant & Refugee Health Center, said on Twitter. "I can't think of a more fitting honor in her memory than the launch of the Leah Zallman Center for Immigrant Health Research."
Dr. Jessica Santos, who most recently served as the director of community-engaged research at the Institute for Economic and Racial Equity at the Brandeis University, will take on the role of inaugural director of the Zallman center.
"I am honored to have the opportunity to build upon Dr. Leah Zallman's legacy and create a vibrant interdisciplinary research center focused on immigrant health," she said. "Leah is my co-director in spirit."
The new center will host a virtual kickoff celebration on Feb. 15.
Newsletter Signup
Stay up to date on all the latest news from Boston.com