Local
Whitman police issue Valentine's Day 'warning' to men ahead of Super Bowl
"Saturday = Card, Sunday=Super Bowl, Monday= V-Day."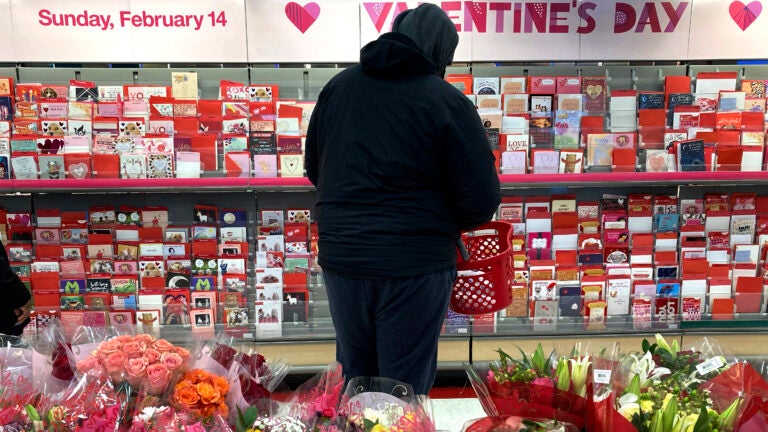 Whitman police are getting ahead of any domestic disturbance calls this Valentine's Day by issuing a humorous "warning" to men who may drop the ball this Super Bowl weekend.
The official Facebook account of the Whitman Police Department on Friday issued what it called a "PSA" that directed women to "keep scrolling" — their message was meant for the gents.
"Listen to us carefully and no one will get hurt," the post started. "Valentine's Day is Monday, February 14th (same as every other year). The Super Bowl is Sunday, February 13th (does everyone see the problem here?)."
The post when on in the unmistakably stoic tone of an officer to direct men to their local pharmacy to pick up a Valentine's Day card for their significant other. Police described what a card looks like ("a folded piece of paper") and explained the content "it frequently has kind, loving words, and phrases written inside. You know, the kind of stuff we think about occasionally but never-ever say or express.")
Police reminded guys to "STAY FOCUSED" as they drive past Home Depot, Lowes, and liquor stores en route to buying a card. "Fight the urge; do not deviate from your mission," police warned.
Police explained that men will "immediately feel at ease" once in the card aisle, presumably among other clueless men. They jestingly cited a 68 percent reduction in "success rate" if men linger in card aisles too long.
"Don't be that guy who looks lost, pale, and is sweating as if he needs an IV of Red Bull. You know the look."
Finally, police urged men to buy their cards a full two days in advance of Valentine's Day, to reduce the odds of dropping the ball amind Super Bowl Sunday distractions.
"Remember, you're likely going to slip up Sunday night and start talking ragtime about the 7 office pools and 11 football squares you purchased for the big game," police said. "This will come back to haunt you if you didn't buy the card."
The post included addresses for Whitman pharmacies that carry greeting cards.
By Friday night the post had gotten plenty of laugh emojis, nearly 870 likes, and nearly 500 shares plus about 90 comments from an amused public — most of them, women.
"You guys are hilarious, keep it coming! FYI, some of us don't give two hoots about Valentine's Day. I tell him NOT to buy me anything," said one commenter said.
"Who knew the Whitman Police Facebook page would become my new favorite?" said another.
"To protect and serve!! Job well done," wrote one commenter.
Another commenter tagged along with Whitman PD's joking tone: "Awesome! He'll forget anyway. Your directions are perfect however, men don't generally follow directions. You should make it more of a game."
Newsletter Signup
Stay up to date on all the latest news from Boston.com