Local
With the mask order dropped, here's how local transit agencies are responding
"While mask usage is still recommended, we've updated our Covid Safety policies. Let's move forward, safely together."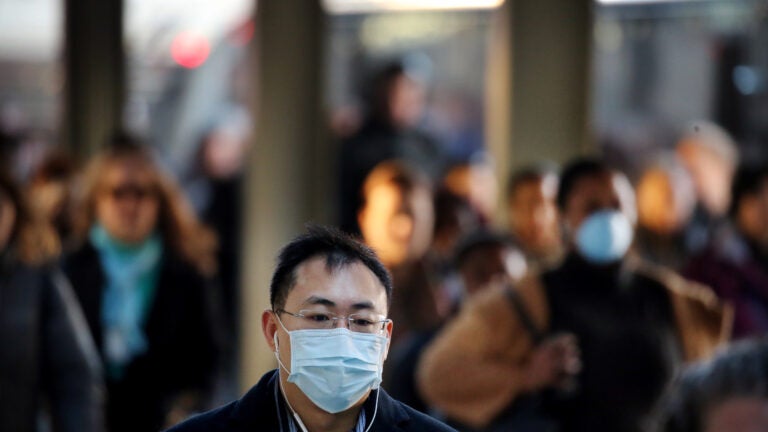 After a federal judge in Florida struck down the CDC's mask mandate on all forms of public transportation Monday, agencies in Massachusetts, and elsewhere, have been scrambling to adjust.
Since then, there have been a mix of responses from transit agencies.
"Due to today's court ruling, effective immediately, TSA will no longer enforce its Security Directives and Emergency Amendment requiring mask use on public transportation and transportation hubs," the Transportation Safety Administration said in a statement. "TSA will also rescind the new Security Directives that were scheduled to take effect tomorrow. CDC continues to recommend that people wear masks in indoor public transportation settings at this time."
Here's a look at how various local agencies and services have responded to the maneuver:
MBTA
The MBTA rescinded its mask requirement on all MBTA vehicles and MBTA properties later in the day on Tuesday.
Masks will still be required by users of The RIDE paratransit services.
"Customers are no longer required to wear a mask on MBTA vehicles, or at stations or facilities if they choose not to; however, if people feel more comfortable wearing a facemask, then by all means continue to do so," MBTA General Manager Steve Poftak said in a news release.
"The MBTA remains committed to safety and will continue adhering to all CDC and Massachusetts' public health guidance."
The MBTA said in a statement that it is still cleaning its vehicles and stations, and that the T regularly upgrades vehicles' air filtration systems.
Most of the state's 15 Regional Transit Authorities (RTA) are also rescinding the face-covering mandate, the MBTA said, but people should check with their RTA to confirm.
Logan Airport
In line with updated guidance from the Transportation Security Administration (TSA), travelers using Massport facilities are no longer required to wear face coverings, Massport announced Tuesday in a news release.
This means the mask mandate has been dropped at airports, including Boston Logan Airport, as well as Conley Terminal and the Logan Express service.
"The Commonwealth has followed federal guidance in terms of face coverings and to be consistent with that, we are lifting the face covering mandate at the Commonwealth's transportation hubs and on most public transportation vehicles," Transportation Secretary and CEO Jamey Tesler said in the release.
"While these face covering requirements are being lifted, we remind travelers that masks are welcome if people choose to wear them."
Massport CEO Lisa Wieland added that there may still be mask requirements onboard international flights, so passengers should check the regulations of the airline they're flying with, as well as regulations at their destination.
Amtrak
Amtrak said masks are not required any longer for passengers or employees.
"While Amtrak passengers and employees are no longer required to wear masks while onboard trains or in stations, masks are welcome and remain an important preventive measure against COVID-19," the agency said. "Anyone needing or choosing to wear one is encouraged to do so."
Uber
For Uber, riders are no longer required to wear a mask, and can also ride in the front seat, the company said in a statement. This only applies to U.S. riders.
"While mask usage is still recommended, we've updated our Covid Safety policies," the company said. "Let's move forward, safely together."
Lyft
Masks are now optional for Lyft riders, according to a statement.
"We know that everyone has different comfort levels, and anyone who wants to continue wearing a mask is encouraged to do so," the company said in a statement. "As always, drivers or riders can decline to accept or cancel any ride they don't wish to take."