Local
Bicyclist seriously hurt in Hanson may have crashed on his own, police say
Police initially reported a white SUV was involved in a hit-and-run crash that left the cyclist injured.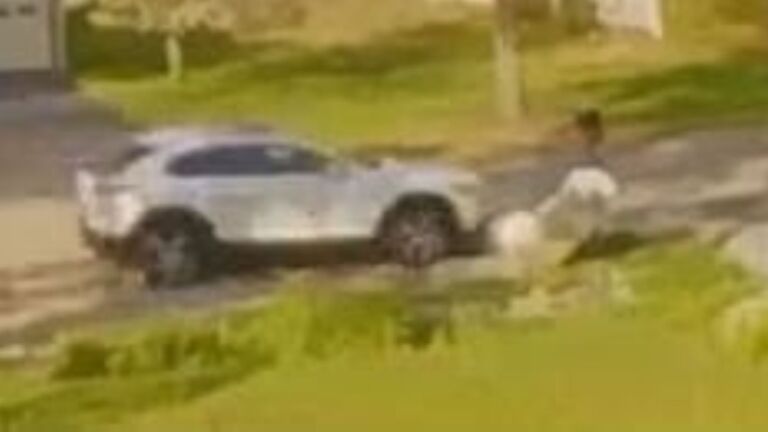 A bicycle crash Hanson police believed was caused by a hit-and-run with an SUV may not have involved a vehicle at all, police announced Saturday.
On Thursday, Hanson police sent out a photo of a white SUV they believed was part of a hit-and-run crash with a bicyclist.
But on Saturday, after further examination of the evidence, Hanson police reported that the white SUV was not involved in the bicycle crash, and that the bicyclist may have simply lost control of their bike.
Hanson police said they responded to the crash at about 5:40 p.m. Thursday. The bicyclist had serious injuries, and was flown in a medical helicopter to a trauma center in Burlington.
The bicyclist remains in the hospital as of Saturday, police said.
Police said they were provided with limited footage at the time of the crash, and that some footage showed that the white SUV had hit a mailbox and a children's playset near the scene of the accident.
After releasing the photo of the white SUV, police said, the driver turned themselves in Friday morning. The driver was cooperative with police, and after interviewing them, police found that the damage on the SUV was consistent with hitting the mailbox and child's playset, but not with hitting the bicyclist.
Police said they also obtained further video evidence from around the time of the crash that showed the SUV hit the mailbox and child's playset at least 10 minutes before the bicyclist passed where the mailbox and playset were.
The bicyclist was riding an electric bicycle which can go up to 30 mph, police said. The bicyclist was riding at high speeds at the time of the accident, and it now appears to police that the bicyclist may have lost control of the bike, causing a crash.
"Law enforcement's job is to seek the truth in all instances. In this case it is an important reminder that it is just as important to clear the innocent as it is to charge the guilty," Chief Michael Miksch said in a news release.
Police said the driver of the SUV will be summoned to Plymouth District Court at a later date for leaving the scene of an accident causing property damage. Their name is not being released at this time.
Newsletter Signup
Stay up to date on all the latest news from Boston.com