Local
A towering relic from what was the world's largest rope factory comes tumbling down
Some residents lamented the decision to destroy the decaying smokestack, while others called it an eyesore.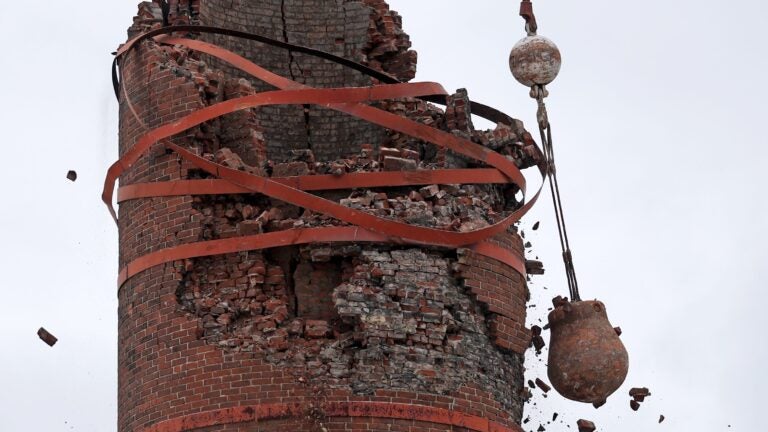 A historic smokestack on the edge of the ocean in North Plymouth came down Thursday, about a month after a town official determined the 123-year-old relic of the Cordage industrial complex was at risk of collapsing.
Costello Dismantling Co., based in Wareham, managed the demolition, which started just before 9:30 a.m. Workers used a small wrecking ball to repeatedly tap an area of the structure, slowly creating a hole over the course of about two hours. The method was used to ensure the smokestack fell down in an optimal direction.
"In the morning it was a slow process," said Kristin Ligouri of Cordage Commerce Center, the site's property manager. "Everybody watching was like, 'That is not going to do any good.'"
Finish the story at BostonGlobe.com.