Local
Police ask for public's help locating missing 3-year-old boy in Lowell 
The child, Harry, was last seen wearing a maroon long-sleeve shirt and gray pants with a white stripe.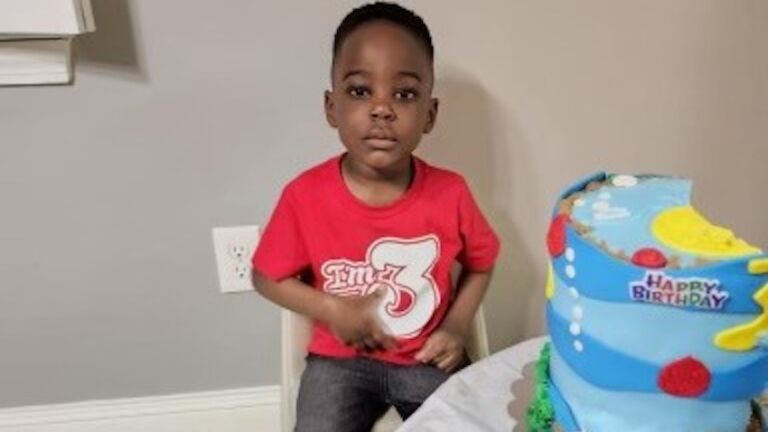 Local and state police are asking for the public's help locating a 3-year-old boy who was reported missing in Lowell Tuesday morning.
About 180 police and firefighters, as well as K-9 units, are taking part in a coordinated, multi-agency search of the area, which includes portions of the Lowell Dracut Tyngsborough State Forest and swampland, Lowell police said in a news release Tuesday.
Police said the boy, whose name is Harry, was dropped off at his babysitter's house on Freda Lane in the Pawtucketville neighborhood by his parents at about 7 a.m. Tuesday morning.
Lowell police said they spoke with a neighbor who saw Harry in his babysitter's yard at about 9:15 a.m. That remains Harry's last known sighting.
The babysitter called Lowell police to report him missing around 9:30 a.m., police said. Police immediately searched the backyard and surrounding area, but quickly widened the search when Harry was not found.
Harry was still missing as of 10 p.m. Tuesday, but police said they would continue searching for him overnight.
Lowell police are now asking Lowell residents to search their properties when they return from work to check if Harry might be there.
"I would like to encourage all residents of the area to assist us by checking around their properties and in areas that others might not think to look. We have an extensive, ongoing search underway and we appreciate the support of community members," Acting Superintendent Barry Golner said in the release.
"…We are hopeful that we will find this young man soon."
Harry was last seen wearing a maroon long-sleeved shirt and gray pants with a white stripe, according to Lowell police.
"We urge any residents in the area to check their yards and their home surveillance cameras, and keep their eyes open," Golner said in a release. "Every tip will help us in this search."
Anyone with information about Harry or his whereabouts is being urged to call 911 or contact Lowell police at 978-937-3200.
Newsletter Signup
Stay up to date on all the latest news from Boston.com