Local
Search for 3-year-old Lowell boy continues
Anyone with information on Harry's whereabouts is urged to call 911 or Lowell police at 978-937-3200.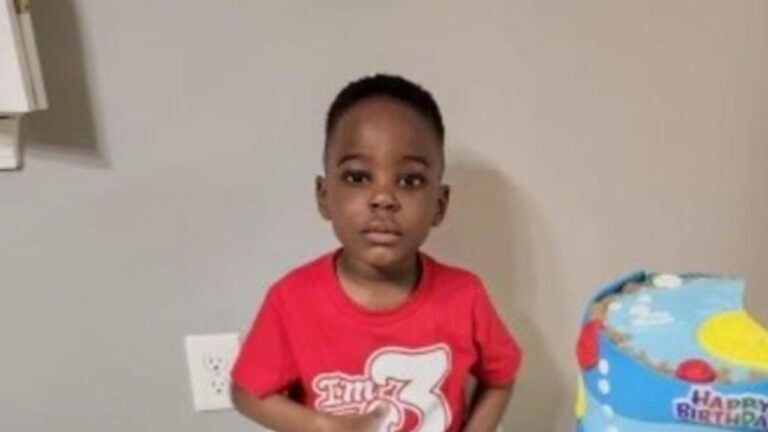 Local, state, and federal police are ramping up their efforts as they continue to search for a 3-year-old boy who went missing Tuesday morning from his babysitter's house in Lowell.
Multiple agencies, including the FBI and K-9 units, are involved in the search. They are looking for the boy by foot, on horseback, in the water, and in the air, police said.
The boy, named Harry, was dropped off at his babysitter's house on Freda Lane in the Pawtucketville neighborhood by his parents at around 7 a.m., according to police.
A neighbor told police that she saw the boy playing in the babysitter's yard at about 9:15 a.m. Fifteen minutes later, the babysitter reported him missing.
Police immediately checked the backyard and surrounding area, and continued their search into the night.
On Wednesday morning, police updated the media, noting that close to 200 first responders would be helping to expand the search.
"A 3-year-old of average mobility, fortunately or unfortunately, can get pretty far. So today we're going out even further than we might yesterday," Carlisle Police Chief John Fisher said, NBC10 Boston reported.
Harry was last seen wearing a long-sleeve maroon shirt and gray pants with a white stripe, police said in a release.
"He's active. He likes going outside. When he's at home, he goes to the yard and plays. He's a healthy kid, but he can't speak. He's trying to learn how to speak, but he can't talk," the boy's father told WCVB.
Police are asking people to check their surveillance cameras, as well as their properties, including sheds, pools, vehicles, and boats, for any signs of the child.
"We're still treating the incident as a missing person. A missing child. All our efforts are being focused on researching retracing," interim Lowell Police Superintendent Barry Golner said Wednesday, according to NBC10. "We're going to continue our efforts, and we hope to have some success and hopefully find Harry sometime today."
Lowell police said they do not have reason to believe that this is an abduction at this time. However, the FBI's Child Abduction Rapid Deployment, which has significant experience in missing child searches, is helping in the search.
Anyone with information on Harry's whereabouts, or who believes they have seen him, is urged to call 911 or Lowell police at 978-937-3200.
Newsletter Signup
Stay up to date on all the latest news from Boston.com