Local
Fire at Mass. corn maze under investigation as a 'suspicious fire'
The blaze at Davis Farmland was reported early Tuesday morning.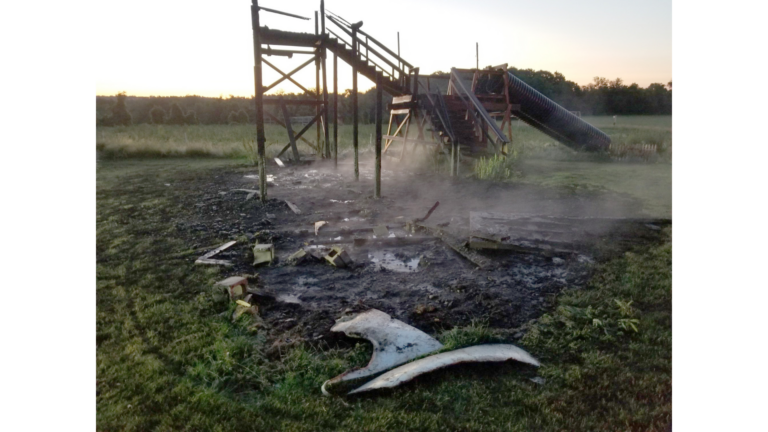 A fire at a well-known Massachusetts corn maze is under investigation as a "suspicious fire," a Department of Fire Services spokesperson said in an email.
The blaze at Davis Farmland in Sterling was reported shortly before 4 a.m. Tuesday, according to the spokesperson. The origin and cause are under investigation by the Sterling Fire Department and Police Department, as well as the State Police Fire & Explosion Investigation Unit.
The fire engulfed the farm's Twin Turbo Slide, part of its popular Mega Maze, according to WHDH.
"It went so fast, it was like a bomb went off," farm owner Larry Davis told the news station.
According to Davis, no one was hurt but the slide was destroyed, which is a big setback in the farm's preparation to open the maze in September.
"We thought we had everything planned out … now with this, this is going to be a total loss," he told WHDH. "Fortunately it was the structure that was devastated and nothing else."
Other parts of the farm remain open, according to its website.
Newsletter Signup
Stay up to date on all the latest news from Boston.com