Local
Harmony Montgomery was murdered in Manchester in December 2019, authorities say
The young girl's remains have not yet been found.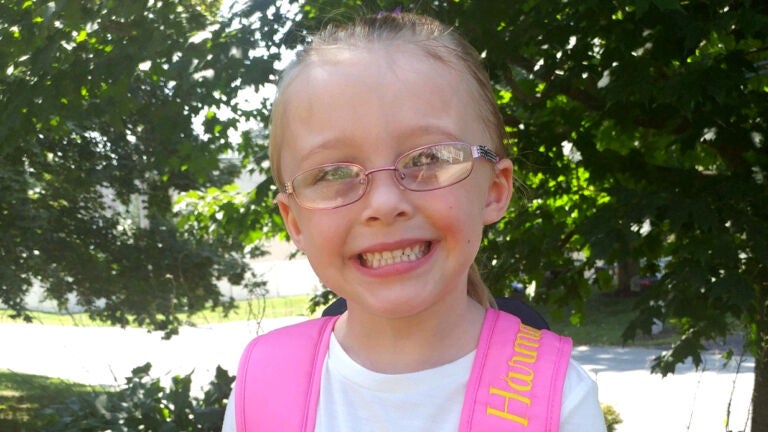 New Hampshire authorities announced Thursday that the months-long investigation into the disappearance of Harmony Montgomery is officially changing to a homicide investigation.
New Hampshire Attorney General John Formella said during a press conference that investigators have been working diligently on the case, gathering evidence and pursuing numerous leads, since it was determined the then-5-year-old went missing sometime between Nov. 28 and Dec. 10 of 2019.
"All of these efforts have led us to conclude that Harmony Montgomery was murdered in Manchester in early December of 2019," the attorney general said. "At this point, while Harmony's remains have not yet been located, we do have multiple sources of investigative information, including just recently confirmed biological evidence, that have led us to this difficult and tragic conclusion."
Formella said investigators will continue to look into the circumstances of Harmony's murder and search for her remains.
"We understand that this is truly devastating news for Harmony's family, friends, and loved ones," he said. "And our hearts go out to them. This is also devastating news for the City of Manchester, for our state, and all who have followed this story. Our work now turns to getting justice for Harmony and all those who loved her."
Fighting back emotion, Manchester Police Chief Allen Aldenberg said he was "beyond saddened" to announce the update in the investigation.
"As I stated from the beginning of the investigation and throughout, every effort has been made to bring Harmony back home to her family," he said. "Our commitment to bring Harmony home has not wavered nor will it. Bringing Harmony home continues to be the number one priority of the Manchester Police Department."
Previously, authorities have said Harmony was last seen at a home in Manchester in October 2019, when she was 5 years old, but she was not formally reported missing until December 2021. In November 2021, her mother, Crystal Sorey, began raising concerns that she hadn't seen her daughter in more than six months. She had lost custody of Harmony, who was blind in one eye, in 2018.
At the time of her disappearance, Harmony was living with her father, Adam Montgomery, and her stepmother, Kayla Montgomery, who have both since been charged in relation to the case. The couple, who are estranged, told police that Harmony was brought to be with her mother in Massachusetts around Thanksgiving in 2019. But the girl's mother said she last saw Harmony during a phone video conversation around Easter that year.
Adam Montgomery, who has an extensive criminal record, was charged in January with assaulting Harmony in July 2019 and giving the child a black eye. He's also been accused of unrelated firearms theft charges.
Meanwhile, Kayla Montgomery has been accused of falsely claiming that Harmony was living with her in order to collect welfare benefits and faces perjury charges in connection to statements she made to the grand jury. She has also been arrested on charges unrelated to the case.
Both have pleaded not guilty.
Several searches at properties formerly occupied by the couple have occurred since the investigation began. In June, federal and local investigators searched a one-bedroom apartment in Manchester, where authorities reportedly removed a fridge and other items.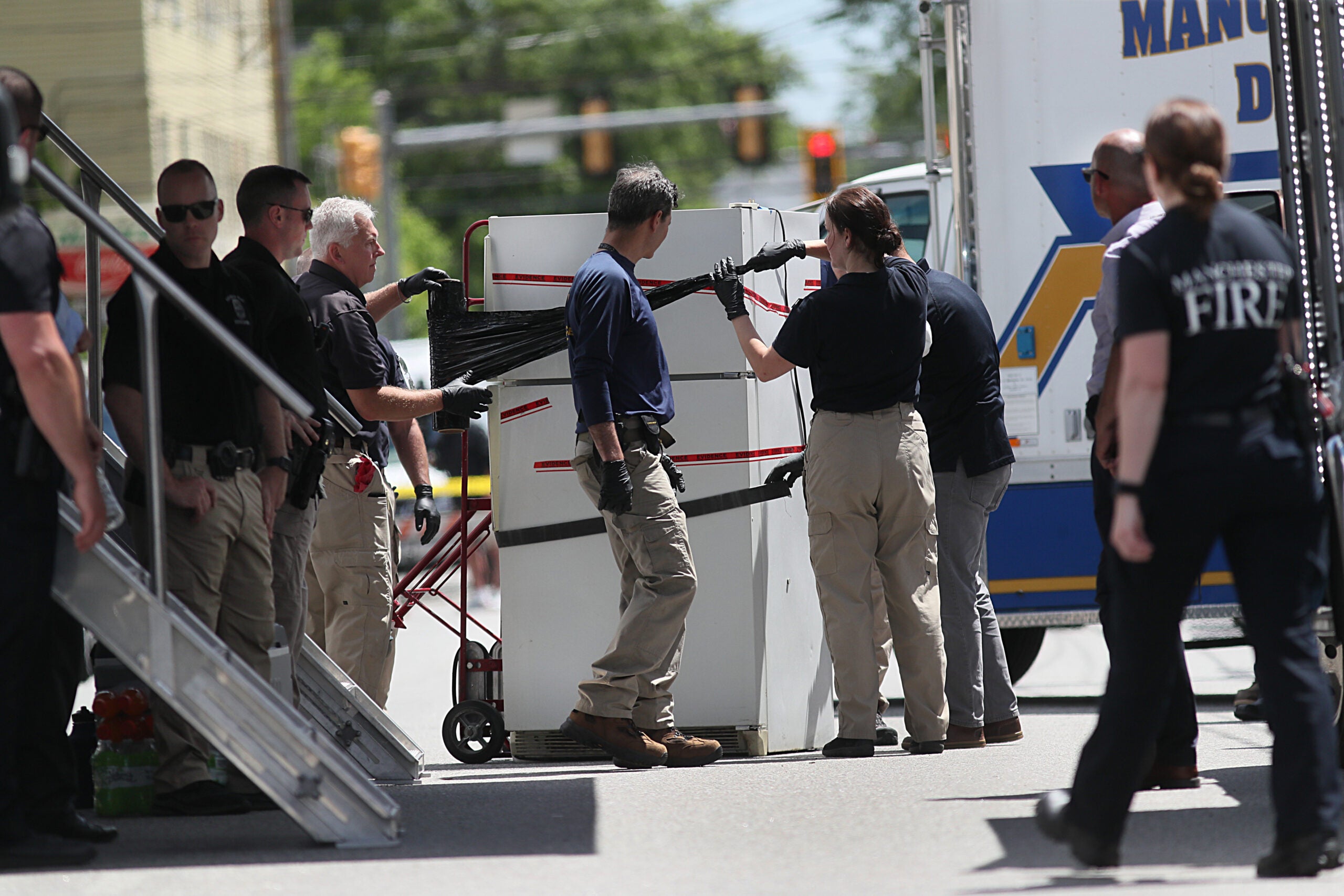 At the Thursday press conference, officials acknowledged that there is much more work to be done on the case.
Aldenberg said his investigators, who have experienced frustration and sadness working the case, remain "focused and undeterred" as the investigation into the murder of the "sweet and innocent" girl progresses.
The police chief also acknowledged the discussions and speculation that have occurred over the past eight months related to how state systems failed Harmony.
"I myself continue to share the same concerns and still have many remaining questions," the chief said. "However, the homicide of this little girl rests with the person or persons who committed this horrific act. The Manchester Police Department will do everything within the limits of the law to ensure that the responsible person or persons for the muder of Harmony are brought to justice."
Aldenberg urged anyone with information to contact the dedicated, 24-hour tip line opened for Harmony's case — 603-203-6060.
The chief said he knows there are people that have information who have yet to come forward.
"If you are that person — pay attention to me carefully — if you are that person I implore you to do so now and come forward," Aldenberg said. "I'm not asking you to do it for me, for the people in this room, or the people who have been working this investigation."
The chief gestured to the screen beside him, filled with photos of a smiling Harmony Montgomery.
"Do it for this little girl. … The time is now," he said. "Time to step up and do the right thing. Make the call to that tip line or contact the Manchester Police Department any way you see fit. Harmony is a sweet and innocent child who deserves to be brought home to her family and friends."
For months, authorities have pleaded for help from the public in locating Harmony, opening the tip line and offering a reward of at least $150,000.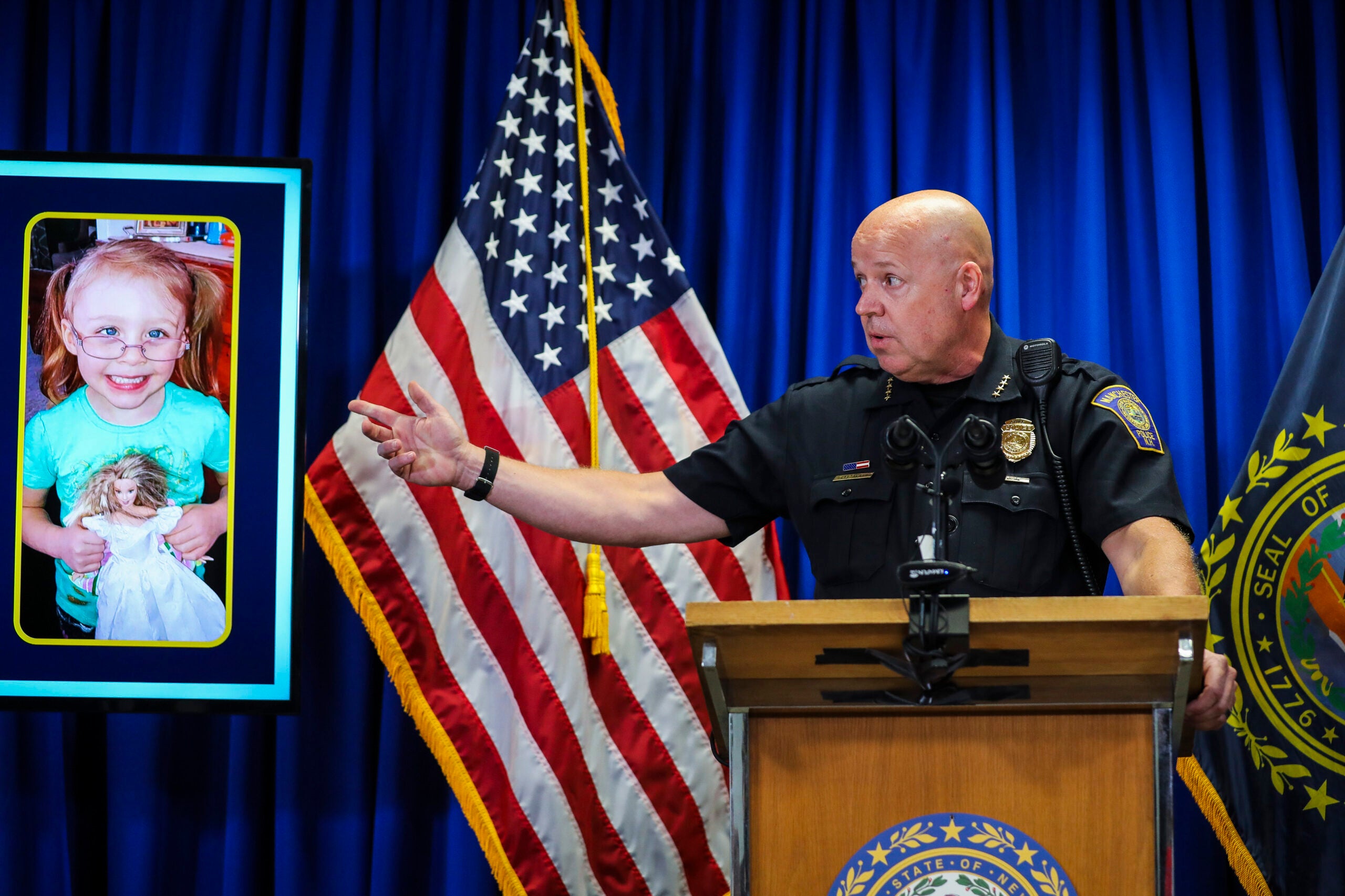 Newsletter Signup
Stay up to date on all the latest news from Boston.com