Local
Northeastern University staff member injured after package explodes on campus
A second suspicious package at Northeastern was rendered safe.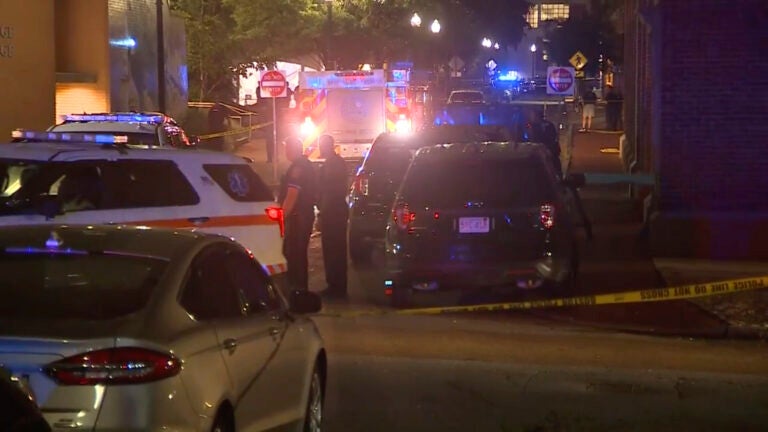 A staff member was injured when a suspicious package detonated at Northeastern University Tuesday evening, Boston police said. The scene has since been contained.
Boston police discovered a second suspicious package at Northeastern, which was rendered safe, police superintendent Felipe Colon said in a press conference. The FBI is assisting with the investigation.
Police responded to 39 Leon Street at 7:16 p.m. for a report of a potential detonated package. Upon arrival, they found one adult victim, confirmed to be a 45-year-old male member of Northeastern's staff. The package detonated when the staff member opened it, and the victim was transported to a local hospital with hand injuries for further evaluation, Colon said.
The injuries were minor, according to police.
A message sent to students by the university confirmed the site of the incident to be Holmes Hall. The hall is part of a larger complex that houses Northeastern's journalism school, communication studies, environmental science, gender and sexuality studies, and international affairs departments, among others.
An additional university alert canceled Tuesday evening classes in the buildings surrounding Holmes.
The university sent an alert at 9:49 p.m. declaring that "the scene is contained and the campus is secured," adding that Boston and Northeastern police are actively working to secure the area. Northeastern administration told students that they expect the campus to be "open and fully operational" Wednesday.
Other schools, such as MIT and Harvard, issued warnings to their students via social media.
"We're monitoring the situation at Northeastern and we're ready to work with the university and our law enforcement partners on any prosecutions that may develop," Suffolk County District Attorney Kevin Hayden said.
A report of another suspicious package at the Museum of Fine Arts was confirmed by Boston police. Police told Boston.com that this was an "unrelated discarded object" that was not an explosive.
In a press conference, Boston Mayor Michelle Wu praised emergency services' "incredible effort" to respond to the situation.
"We want to emphasize that this is of the utmost priority, the safety and well-being of all of our young people here," she said.
Newsletter Signup
Stay up to date on all the latest news from Boston.com