Local News
Former Northeastern employee arrested, charged with staging reported package explosion on campus
Jason Duhaime, 45, is accused of fabricating the entire incident on Sept. 13 and lying to investigators.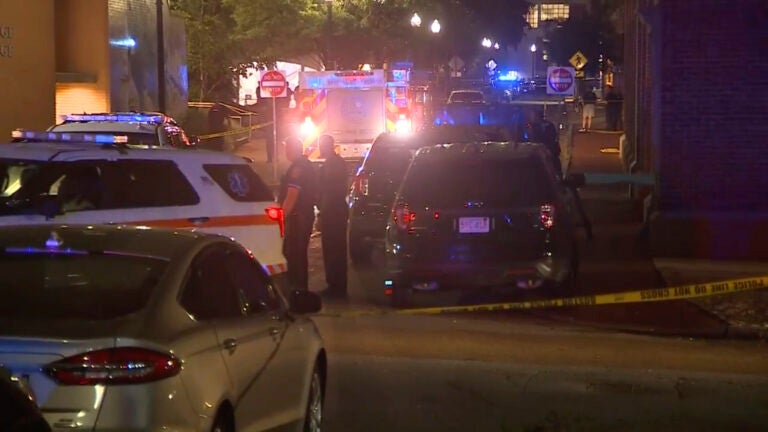 Federal authorities announced a former Northeastern University employee was arrested Tuesday in connection with the reported package explosion on the Boston campus last month.
While still an employee at Northeastern, 45-year-old Jason Duhaime allegedly fabricated the entire incident, falsely reporting to 911 and investigators that he had been injured by small sharp objects expelled from a case that he said contained a note that directed threats at the lab where he worked, authorities said during a Tuesday morning press conference.
The FBI Boston said Duhaime was arrested Tuesday morning near his residence in San Antonio, Texas. He has been charged with one count of conveying false information and hoaxes related to an explosive device and one count of making material false and fictitious statements in a matter within an executive branch of the U.S. government.
Officials declined to comment Tuesday on a possible motive for Duhaime's alleged actions.
In recent weeks, sources had indicated that authorities were probing whether the reported explosion was staged.
In a statement Tuesday, Northeastern University thanked the FBI, U.S. attorney's office, and Boston police for their work on the investigation and confirmed that Duhaime is no longer employed by the school.
"Knowing what we know now about this incident, we would like to make it clear that there was never any danger to the Northeastern community," the university said. "As always, the safety of our students, faculty, and staff is our highest priority."
According to the Northeastern website, Duhaime was a new technology manager with the College of Arts, Media, and Design. The 45-year-old's responsibilities were listed as supporting students and faculty for using specialized technology in labs and classrooms.
"He manages and supports the Virtual / Augmented Reality and 360 immersive technology for the College," his bio reads. "He is responsible for integrating large scale projects that implement new technologies for CAMD. Manages and supports the operation and training of new technology in labs. Working with and training students and faculty on their Virtual / Augmented Reality and 360 immersive projects, through classroom workshops and or one on one training sessions. Provides technical Instructional Design and Training and Support for all of CAMD."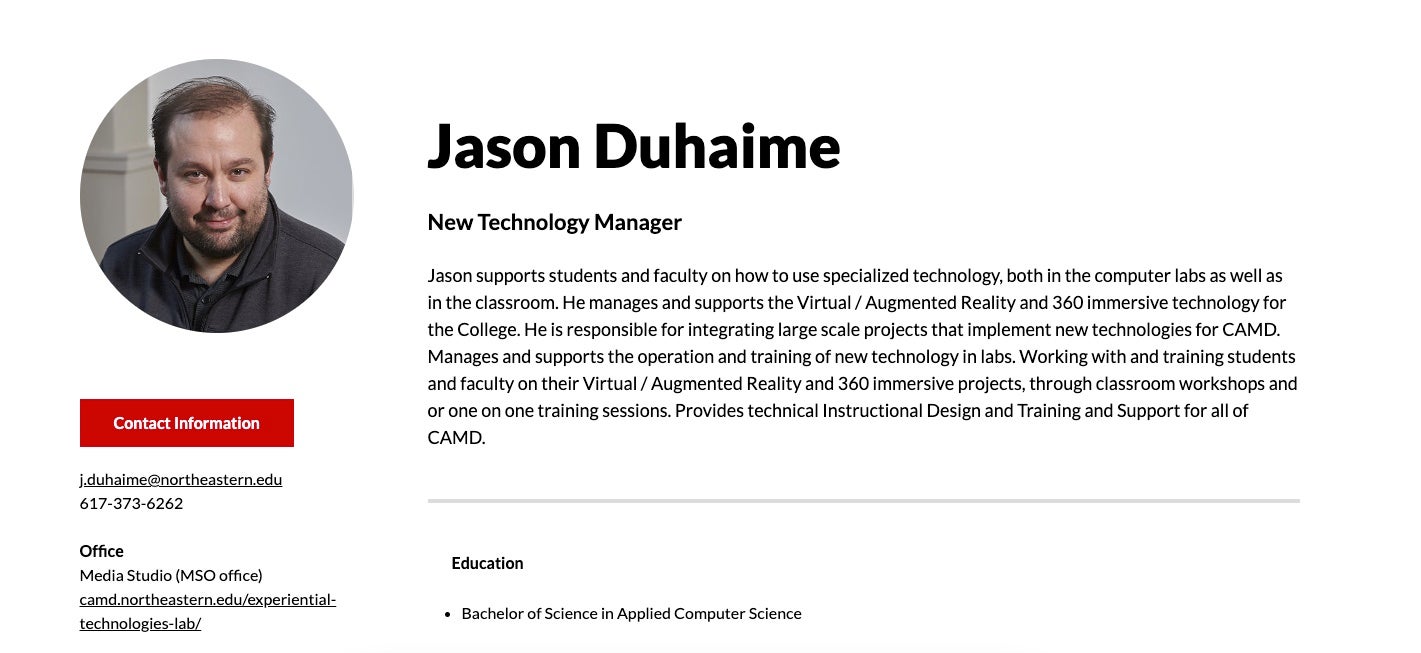 In an interview with The Boston Globe last month, Duhaime denied staging the explosion, calling the incident "very traumatic" and insisting that he was the victim of a criminal act.
"I did not stage this … No way, shape or form … they need to catch the guy that did this," he told the newspaper.
But on Tuesday, federal authorities alleged during their press conference that Duhaime repeatedly lied to investigators about what happened inside the lab, faked his injuries, and wrote the rambling letter that was directed at the lab where he worked, threatening more violence.
"We believe Mr. Duhaime wanted to be the victim, but instead victimized his entire community by instilling fear at college campuses in Massachusetts and beyond," Joseph Bonavolonta, special agent in charge of the FBI, said. "As a result of the alleged hoax orchestrated by Duhaime, a massive law enforcement response ensued."
Federal authorities say that around 7 p.m. on Sept. 13, Duhaime allegedly placed a 911 call, telling the operator that he had been injured by "sharp" objects that were expelled from a plastic pelican case when he opened it in a storage room at the Immersive Media Lab, on the third floor of Holmes Hall. (Pelican cases are hard plastic cases that latch shut, similar to a briefcase.)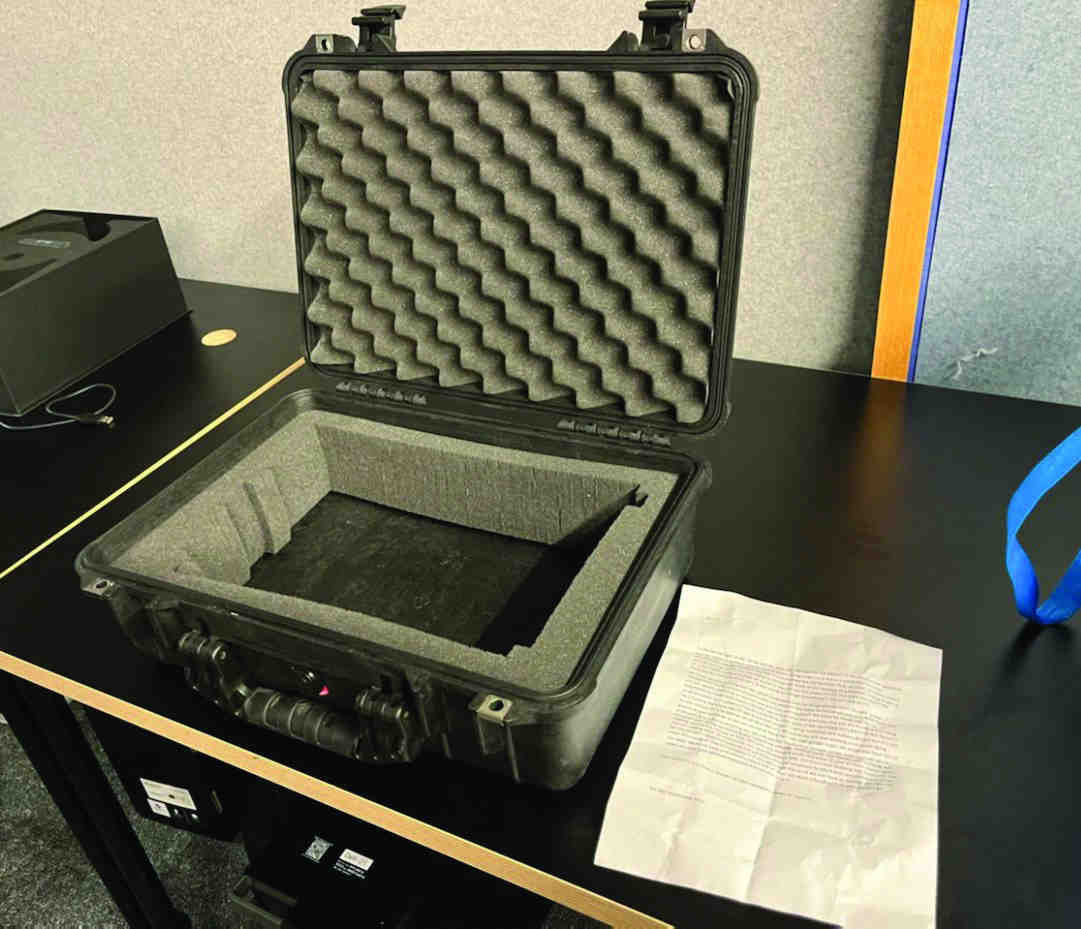 Duhaime also allegedly told the 911 operator that the case contained an anonymous "violent note" directed at the lab.
Boston police previously said officers and Boston EMS responded to 39 Leon St. around 7:18 p.m. on Sept. 13 for the report of an exploded package at Holmes Hall, which is part of a larger complex containing Northeastern's journalism school, communication studies, environmental science, gender and sexuality studies, and international affairs departments, among others.
U.S. Attorney Rachael Rollins noted Tuesday that the 911 call generated a "significant response."
"A large portion of Northeastern's Boston campus was evacuated, and the Northeastern University Police Department issued numerous campus-wide alerts," Rollins said. "One of which described an explosion on campus."
Northeastern and Boston police officers were first to arrive at the scene, but bomb squads from the FBI and Boston Police Department also soon responded to inspect the lab, according to Rollins.
"After his 911 call, Mr. Duhaime allegedly reported to law enforcement, including at least one federal agent, that he had collected several packages from the mail area earlier that evening and had brought them into the lab," Rollins said. "Among the packages were the two pelican cases which he brought in into a storage closet inside the lab. Mr. Duhaime allegedly said that when he opened one of the cases, very sharp objects flew out and under his shirt sleeves, causing injuries to his arms. Additionally, he reported that the case contained a threatening letter directed at the lab."
According to the FBI affidavit, law enforcement officers who arrived at the scene observed the case Duhaime described and found it empty and undamaged. The storage closet also appeared normal and undisrupted, and bomb technicians did not observe any small objects or suspicious debris on the floor or anywhere else.
Neither the case nor the letter showed any signs of having been exposed to any kind of "explosive discharge of any magnitude," Rollins said.
Investigators at the scene also noted that when Duhaime raised his sleeves to reveal "several small, superficial marks or bruises on his lower forearms," his shirt did not appear to be damaged, according to the affidavit.
The affidavit also states that an unnamed student assisted Duhaime in carrying packages to the lab and was outside the storage room when the manager said he opened the case.
During the ensuing investigation, several of Duhaime's statements to investigators emerged as inconsistent with the student's recollection of events, according to the affidavit.
"During the subsequent interviews with law enforcement, Mr. Duhaime allegedly provided statements about the incident that were consistent with his report to the 911 operator," Rollins said. "It is alleged that he expressly denied fabricating his story on the case, the threatening letter that he said was inside the case, and the cause of his injuries."
Rollins and investigators said that a forensic analysis of one of the computers seized during a search of the man's office at Northeastern revealed a word-for-word electronic copy of the letter allegedly in the case, stored in a backup folder. Metadata associated with the file indicates that it was created on Sept. 13 at 2:27 p.m., about four hours before Duhaime called 911, officials said.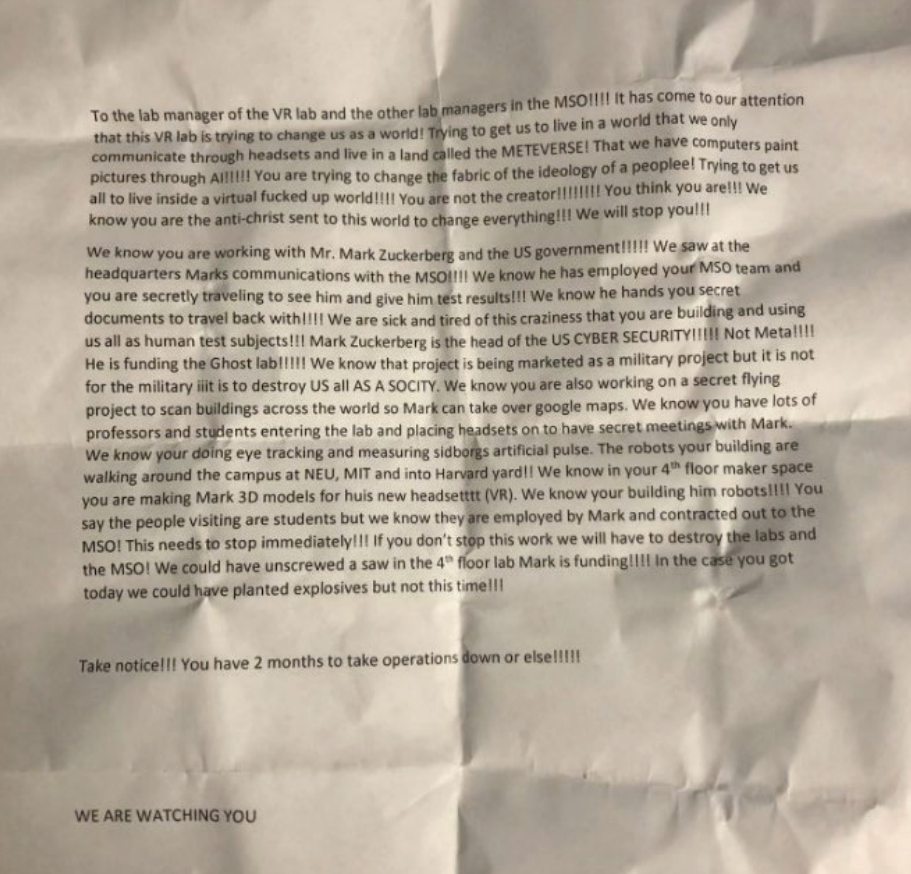 "This alleged conduct is disturbing to say the least," Rollins said. "Our city more than most knows all too well that a report or threat of an explosion is a very serious matter and necessitates an immediate and significant law enforcement response, given the potential devastation that can ensue."
The law enforcement response to Duhaime's call was "enormous," Rollins noted, pointing to the fear caused not just on the Northeastern campus but to the surrounding communities.
Rollins promised that her office won't ignore those who seek to cause panic in communities.
"I want to emphasize that violence and threats of violence and destruction, whether they are made up or intended to be real, are illegal and will be investigated and prosecuted," she said.
Bonavolonta emphasized that making false threats are not "harmless" but cause real world damage and divert authorities from responding to an "actual crisis."
"If you engage in this type of behavior, no matter who you are or where you are, we will determine what you did, find you, and hold you accountable," he said.
Northeastern canceled evening classes in the buildings surrounding Holmes the night of Sept. 13, but campus operations resumed as normal the next day even as students worried over the incident.
In the hours after the incident, universities in the area — including Harvard, MIT, and Boston University — urged students to report anything suspicious, and police in Cambridge reported receiving an increase in the number of calls reporting suspicious packages.
According to the U.S. attorney's office, Duhaime was scheduled to appear before a U.S. magistrate judge Tuesday afternoon in Texas and will appear in federal court in Boston at a later date.
According to the affidavit, Duhaime lives in Texas with his girlfriend. While employed by Northeastern, he would travel to Texas "every two or three weeks" and sleep in his lab or office whenever he was in Massachusetts. He did not have a residence in Massachusetts.
Each of the charges Duhaime is facing provide for a sentence of up to five years in prison, up to three years of supervised release, and a fine of up to $250,000.
Read the full affidavit:
U.S. v. Duhaime – Complaint… by dialynn dwyer
Newsletter Signup
Stay up to date on all the latest news from Boston.com