Local News
One dead, at least 19 injured after driver crashes into Hingham Apple store
"This morning was an unthinkable morning."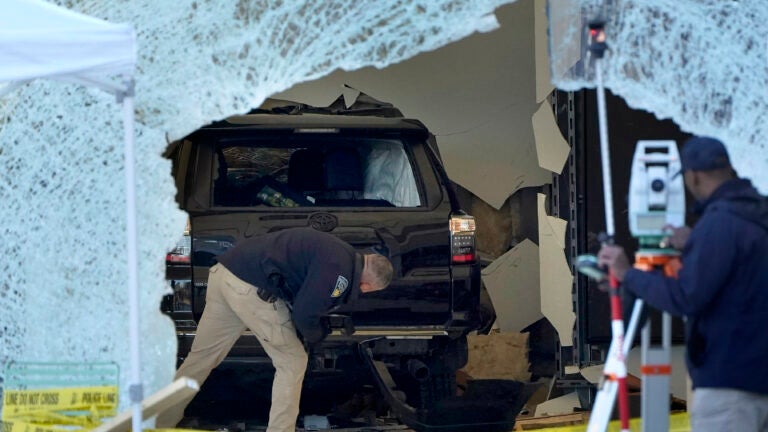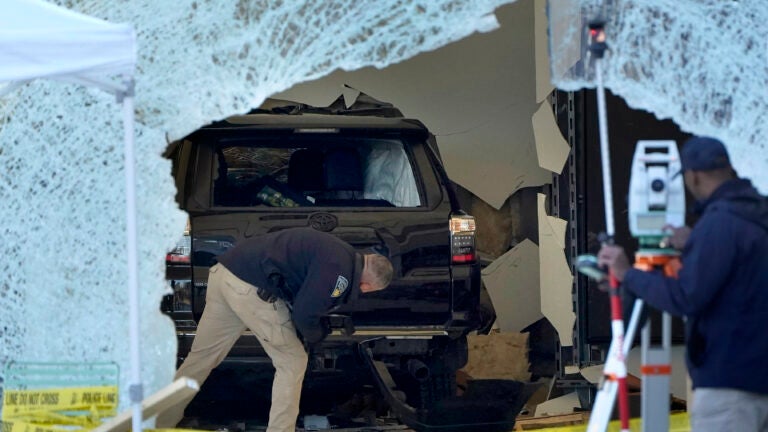 One man was killed and at least 19 others were injured after a driver crashed an SUV into an Apple store in Hingham on Monday morning, authorities said.
First responders received multiple 911 calls around 10:45 a.m. reporting a driver had crashed a vehicle through the store's front window, located in the Derby Street Shops, according to Hingham Police Chief David Jones.
Late Monday afternoon, the Plymouth County District Attorney's Office identified the deceased as 65-year-old Kevin Bradley of New Jersey. Bradley was there "supporting recent construction at the store," according to an Apple spokesperson.
Of the injured, multiple people suffered life-threatening and limb-threatening injuries, doctors at South Shore Hospital said at a press conference outside the Weymouth medical center.
Authorities have not identified the driver of the vehicle, a 2019 Toyota 4Runner. But Plymouth District Attorney Timothy Cruz said he was not among the injured people initially taken to hospitals and was with police officers on Monday afternoon as investigators conducted a criminal investigation.
"This morning was an unthinkable morning, and people are trying to get through it and process what happened," Cruz said during a press conference at the scene. "This investigation is active and ongoing."
Cruz told reporters the initial investigation indicated the driver of a dark-colored SUV drove through the store's glass-paneled façade and struck multiple people. Authorities had not yet determined how fast the driver was traveling at the time of the crash, he said.
First responders found multiple victims in front of the store and a few who were pinned between a wall and the SUV, according to Hingham Fire Chief Steve Murphy.
Apple responded to the incident Monday evening in a statement to Boston.com.
"We are devastated by the shocking events at Apple Derby Street today and the tragic loss of a professional who was onsite supporting recent construction at the store. Our hearts go out to our team members and customers who were injured and all of those who were affected by this terrible incident," the statement read. "We are doing everything we can to support our team members and customers at this very difficult time."
One witness, a woman who identified herself as Ann, told NBC10 Boston she heard a "very loud bang."
"We jumped up from the table and we looked out the window and we could see the hole in the Apple store," she told the outlet.
"My heart goes out to all the employees of Apple and all the customers that were in that store because nobody should be dealing with this holiday week — nobody," she added.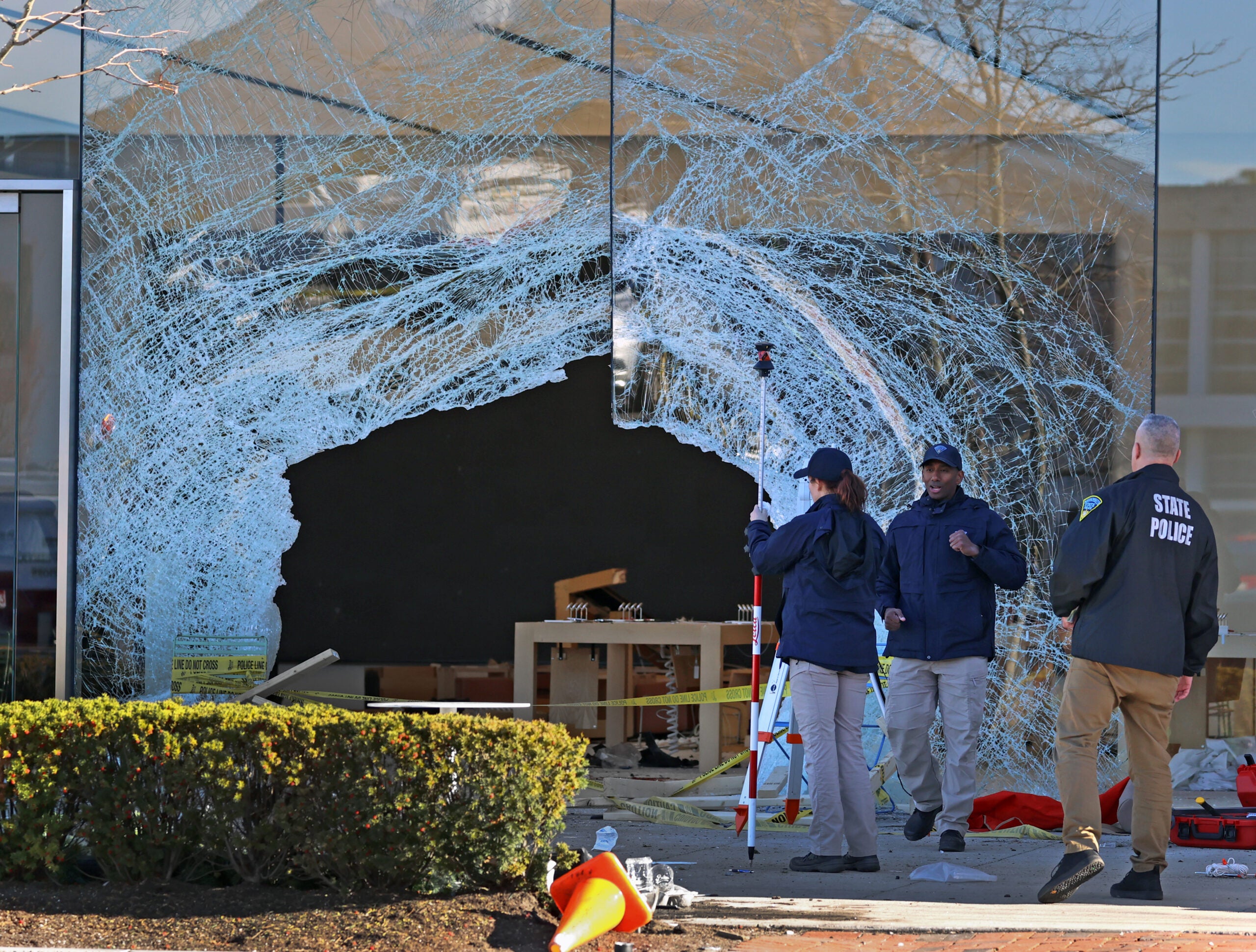 Multiple bystanders and off-duty hospital staffers provided initial first aid as crews responded to the scene, Murphy said. In all, 17 people were being treated at South Shore Hospital, and at least two people at facilities in Boston, officials said.
Dr. William Tollefsen, the South Shore Hospital EMS medical director, said injuries among victims were "somewhat diverse" and included serious head trauma, lower extremity trauma, and mangled limbs. Several patients were undergoing operations on Monday afternoon, and doctors expected more to follow.
"We had multiple resources respond to the hospital, including additional surgeons, additional support staff," said Dr. Jason Tracy, the hospital's chair of emergency medicine. "We were very well staffed at this time considering the day of the week and the time of the day. So we were able to handle the large volume of patients very efficiently."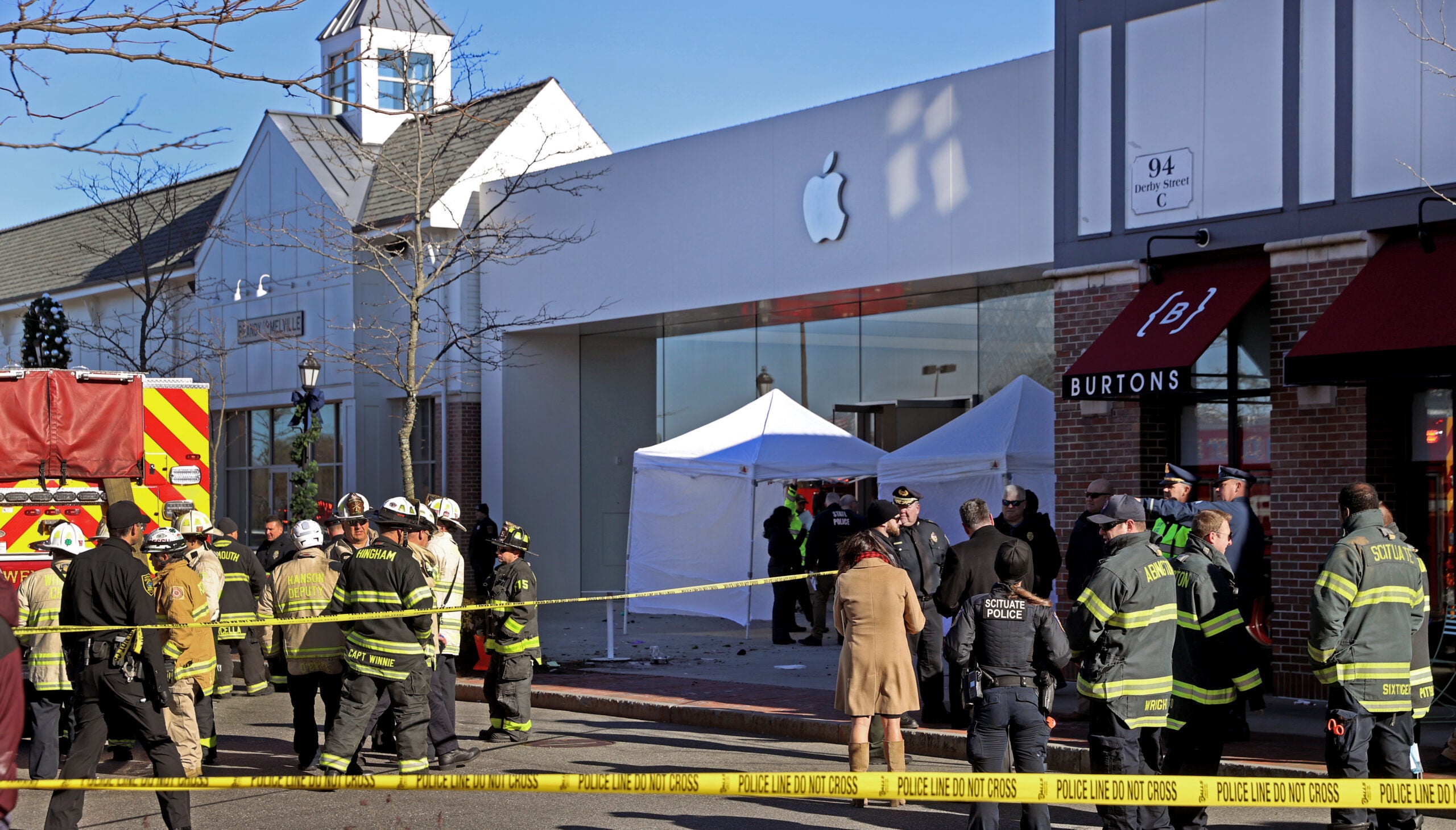 Cruz called the incident "absolutely unthinkable."
"It's absolutely tragic," he said. "We're going to make sure that like I said, we're gonna go slow and steady with this and get the information as we get it."
According to Murphy, following an evaluation, the Hingham building commissioner and Plymouth County Technical Rescue Team had no concerns about the building's structural integrity after the crash, but officials were continuing to monitor conditions nonetheless.
In a statement, the Hingham Select Board said the town "expresses its deepest condolences and support to those affected by this tragedy.
"We recognize that in the aftermath of today's events there are persons in need of healing, both physically and emotionally. As with others who have suffered loss or injury in recent times, the Town will help guide those who reach out for assistance. None of us is alone. We are a united Town.
"We are a resilient community," the board added. "No one deserves what happened today."
Newsletter Signup
Stay up to date on all the latest news from Boston.com