Local News
Report: MBTA should stick to just subway and buses
Allowing the T to focus on subways and buses could pave the way for a safer transit system, according to a new report.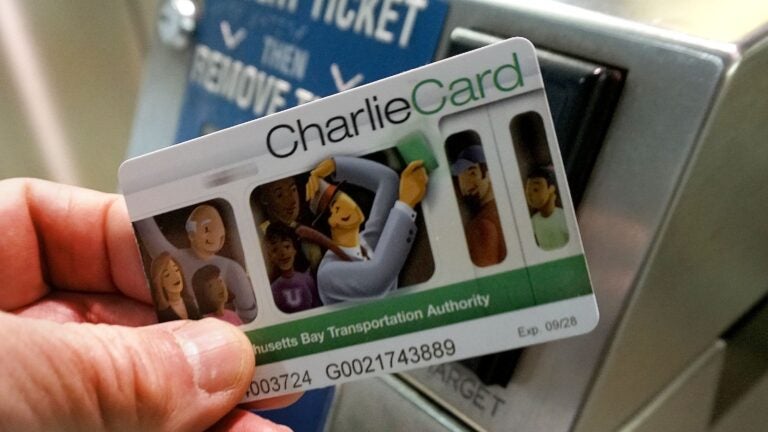 In a report released Tuesday, the state Legislature's Joint Committee on Transportation offered a new approach to improving T safety: Pare down the MBTA's responsibilities.
Among other recommendations, the committee suggested transferring commuter rail and ferry operations away from the embattled transit agency, leaving it to focus on subways and buses.
While the MBTA has seen heightened scrutiny amid several high profile incidents, its safety program has continued to fall short, the committee said, pointing to a maintenance backlog "decades in the making," as well as financial and operational decisions exacerbated by the pandemic.
The committee held three oversight hearings between July and October as part of its review. The resulting 78-page report is meant to inform lawmakers as they consider possible action on the MBTA's safety management practices.
"The hearings demonstrated a consensus that the T needs to do better," the report said, "particularly when it comes to prioritizing safety, recruiting and retaining a well-trained workforce, and addressing deferred maintenance and bringing the system into a state of good repair."
The committee's suggestions follow an August 2022 Federal Transit Administration report outlining several shortcomings in the MBTA's approach to safety — shortcomings the agency has since worked to address.
According to the report, then-MBTA General Manager Steve Poftak estimated it would cost $300 million to meet the FTA's directives.
"The MBTA's sole focus is on continuing to make the investments and improvements necessary to deliver safe and reliable transit services on a daily basis," T spokesperson Joe Pesaturo said in a statement to Boston.com.
Looking further down the line, the joint committee chairs — state Rep. William Straus and Sen. Brendan Crighton — each offered some ideas for improving T safety. Among them:
Honing in on subways and buses
"In a real sense, the T is expected to deliver transit services in multiple modes — subway, bus, commuter rail, and ferries — in a way that … is perhaps unique in this country," Straus said.
He suggested transferring commuter rail operation and oversight to the Massachusetts Department of Transportation's Rail and Transit Division or another office. Ferry service could shift to a new water transportation division within MassDOT, or to a newly created ferry-based regional transit authority, Straus added.
"An MBTA which has as its focus the core subway and bus systems now under its authority would free up the agency to meet its basic mission of providing safe, predictable, and reliable transportation for members of the public," he said.
Large capital projects could also fall under MassDOT through its High Performance Project Office, Straus suggested.
"Discussion of this idea is grounded on the idea that the MBTA should no longer be viewed as a 'construction company,'" he said.
Switching up safety oversight
Straus and Crighton both raised the possibility of transferring safety oversight of the T away from the Department of Public Utilities, an idea that has gained popularity in recent months.
In its testimony before the committee, the DPU acknowledged that it has taken a more reactive approach to oversight, according to Crighton.
He outlined three potential options: maintaining oversight authority within the DPU but ensuring it can be proactive and independent; moving oversight authority to another existing agency; or creating a new, standalone oversight agency.
"There is an important caution flag for consideration of any ideas regarding shifting of the oversight role from the DPU," Straus noted, adding that doing so would require the FTA to weigh in, "as it must certify and effectively approve any change in assigned safety function."
The FTA did not offer input in the committee's review, according to the report.
"Policy makers will have to decide in 2023 — not just where safety oversight is located 'geographically' within the organization of state government, but what its financial and staff resources are going to be," Straus said.
The incoming Healey-Driscoll administration, he added, will have its first opportunity to address this question as it plans the next fiscal year's budget.
Newsletter Signup
Stay up to date on all the latest news from Boston.com