Local
Report: The T is feuding with the company that makes its trains, and it's getting ugly
The company making new Red and Orange Line cars has let quality management lapse, the T said in a recent letter.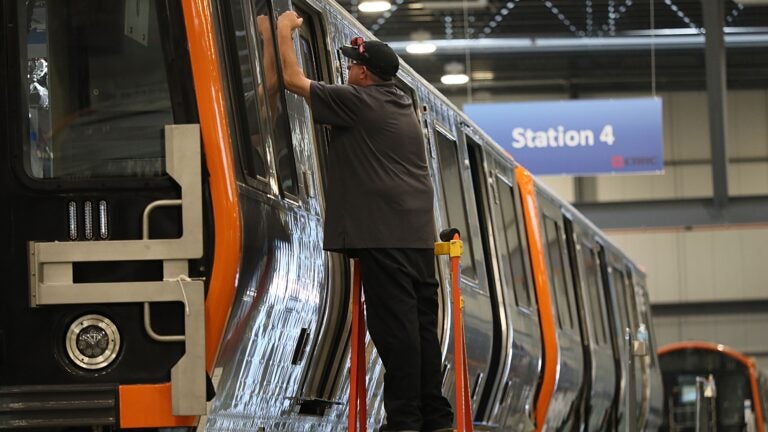 Days before pulling several Orange Line cars out of service over an electrical issue, the MBTA accused its railcar manufacturer of letting quality management lapse and delaying the rollout of hundreds of new trains.
In a Dec. 22 letter to CRRC MA's project director, MBTA Deputy Director Mark DeVitto provided a laundry list of unresolved issues, including concerns about workmanship and quality reporting.
"Given the breadth, number and age of chronic quality issues that have remained unresolved, it becomes abundantly clear that CRRC MA's Management has completely abandoned its core responsibility and commitment to lead, monitor, mentor, and support quality management … functions within CRRC MA," DeVitto wrote in the letter, obtained by The Boston Globe.
"This situation has already caused major disruptions, rework and delays in production and delivery of Orange and Red Line Cars," DeVitto added.
He expressed concern that the situation would continue to degrade unless CRRC management steps in to plan a remedy. A CRRC spokesperson did not immediately return a request for comment.
CRRC is set to deliver 152 new Orange Line cars and 252 new Red Line cars as part of an approximately $1 billion contract with the MBTA.
The Chinese manufacturer signed onto the project with a sizable international footprint, its subsidiaries having already done work in about 100 countries, according to a 2015 Boston.com article. With its Springfield factory, the company marked a foray into North America.
While CRRC has delivered dozens of the new cars, the project has been plagued with delays. T officials told the MBTA Board of Directors in September that Orange Line cars due last January are now on track for this summer, while Red Line cars due in September 2023 may not be finished until 2025.
"The MBTA continues to engage with CRRC MA on issues related to production and quality assurance and CRRC MA has informed the MBTA they will provide a response to the concerns raised in the letter this week," T spokesman Joe Pesaturo told the Globe.
He said the MBTA "continues to assess all available remedies, including the liquidated damages clause of the CRRC MA contract."
That contract includes potential fines of $500 per day for each delayed car.
Newsletter Signup
Stay up to date on all the latest news from Boston.com