Local
The murder case against Brian Walshe, according to prosecutors
Investigators believe the body of Ana Walshe, a Cohasset mother of three, was thrown into trash bags her husband, Brian, later discarded in Greater Boston communities.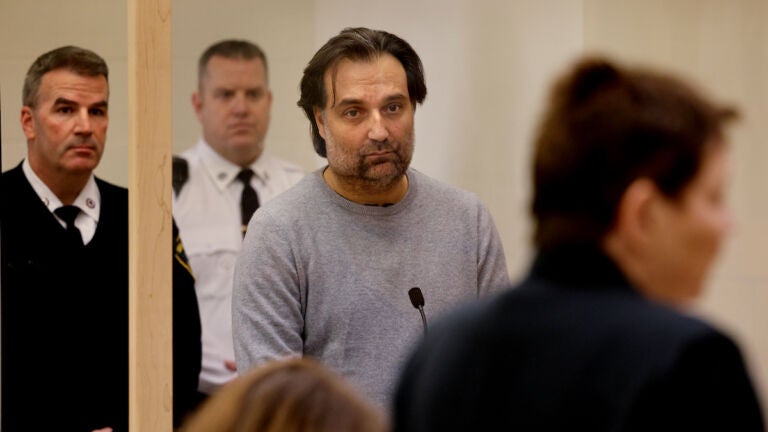 Only days before Ana Walshe was last seen alive, her husband, Brian, allegedly made what prosecutors now consider a revelatory Google search.
"What is the best state to divorce for a man," he typed into the online search engine on Dec. 27, according to Norfolk County Assistant District Attorney Lynn Beland.
"Rather than divorce, it is believed that Brian Walshe dismembered Ana Walshe and discarded her body," Beland said in Quincy District Court on Wednesday.
Investigators believe the body of the Cohasset mother of three was thrown into trash bags her husband later discarded in Greater Boston communities.
Police uncovered 10 trash bags stuffed with blood-stained items, including a hacksaw and a hatchet, at a Peabody trash transfer station last week, although other bags were destroyed before authorities were able to get ahold of them, Beland said.
The items, some of which contained DNA of both the Cohasset husband and wife, were among the new evidence presented in court as Brian Walshe, 47, was arraigned on charges of murder and disinterring a body — over a week after authorities said he purposely misled police amid their search for the missing mother.
A plea of not guilty was entered on Brian Walshe's behalf. At the request of Beland, a judge ordered him held without bail, pending an indictment.
Brian Walshe was initially arrested on Jan. 8, a week after his wife was last seen.
He only reported Ana Walshe missing when authorities came looking for her at their home, when she did not turn up for work that week as a property management executive at her Washington, D.C., office, Beland said Wednesday.
She was expected at work there on Jan. 4 but didn't show up, her employer told police. She also had a ticket for a flight the day before but never boarded the plane, Beland said.
According to prosecutors, Brian Walshe made numerous Google searches on his son's iPad beginning on Jan. 1, including "How to stop a body from decomposing" and "Can you throw away body parts?"
Investigators also discovered blood and a bloody, damaged knife in the basement of the couple's home in the days that followed, officials said.
An attorney for Brian Walshe did not comment in court.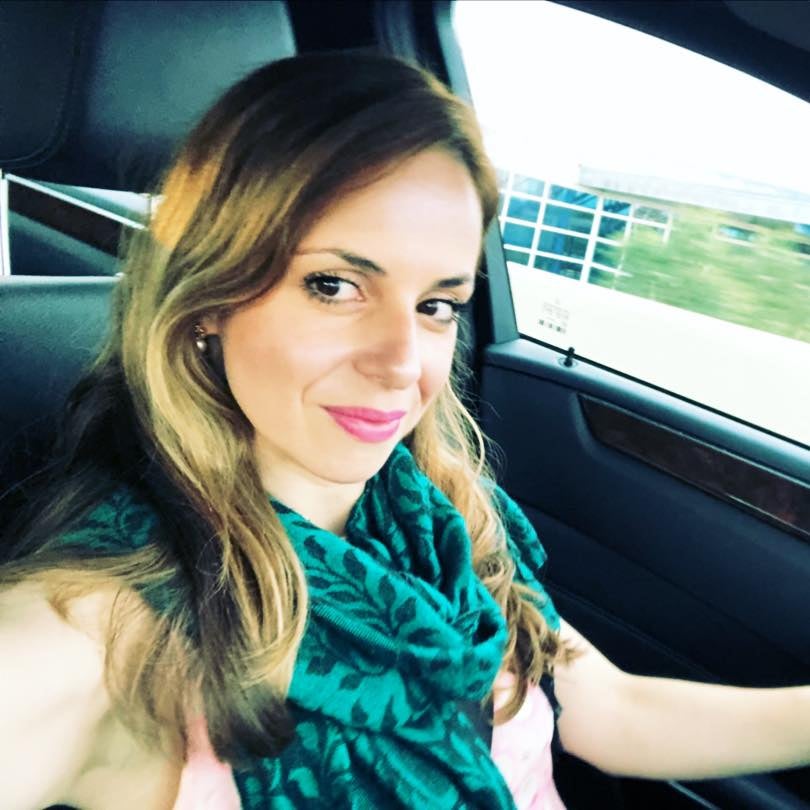 '10 ways to dispose of a dead body if you really need to': Prosecutors showcase Brian Walshe's alleged Google searches
Brian Walshe told police he had not spoken with his wife since early on Jan. 1, when she left their Cohasset home in a rideshare bound for Logan Airport, according to Beland.
Invesetigators never found any record showing Ana Walshe entered a vehicle and pinged the location of her cell phone to reveal the device was near the family's house on New Year's Eve until 3:14 a.m. on Jan. 2, Beland said.
"There were no outgoing calls made at that time, and at 3:14 a.m. on the 2nd, it was turned off," she said.
Brian Walshe told investigators that around 3 p.m. on Jan. 1, he completed errands and visited his mother in Swampscott, but got lost because he did not have his cell phone, Beland said. He also said he went to Whole Foods and CVS, but investigators said he did not appear in surveillance video footage from either store.
Instead, on Jan. 1, Brian Walshe allegedly used one of his sons' iPad to Google a string of inquiries beginning at 4:55 a.m. with the question, "How long before a body starts to smell?"
Three minutes later, he searched, "How to stop a body from decomposing," prosecutors said. Then, 22 minutes later, "How to embalm a body."
Brian Walshe shook his head as Beland listed the alleged searches in court. Others included:
5:47 a.m.: "10 ways to dispose of a dead body if you really need to"
6:25 a.m.: "How long for someone to be missing to inherit"
6:34 a.m.: "Can you throw away body parts"
9:29 a.m.: "What does formaldehyde do"
9:34 a.m.: "How long does DNA last"
9:59 a.m.: "Can identification be made on partial remains"
11:34 a.m.: "Dismemberment and the best ways to dispose of a body"
11:44 a.m.: "How to clean blood from wooden floor"
11:56 a.m.: "Luminol to detect blood"
1:08 p.m.: "What happens when you put body parts in ammonia"
1:21 p.m.: "Is it better to throw crime scene clothes away or wash them
On Jan. 2, he made more searches, Beland said, including "Hacksaw best tool to dismember," "Can you be charged with murder without a body," and "Can you identify a body with broken teeth."
More followed the next day: "What happens to hair on a dead body," "What is the rate of decomposition of a body found in a plastic bag compared to on a surface in the woods," and "Can baking soda make a body smell good," according to Beland.
Where Brian Walshe went in the days after the murder, according to authorities
On Jan. 2, Brian Walshe also went to Home Depot in Rockland and purchased cleaning products, mops, brushes, tape, a tarp, a Tyvek suit with boot covers, buckets, garments, baking soda, and a hatchet, Beland said.
Police used his cell phone data to track his location to an apartment complex in Abington on Jan. 3, where surveillance video showed a man matching Brian Walshe's appearance walk to a dumpster carrying a garbage bag, Beland said.
"[The bag] appears to be heavy as he has to heft it into the dumpster," Beland said.
He then allegedly traveled to other locations in Abington and Brockton.
"Again, he discarded items in the dumpster," Beland said.
On Jan. 4, Brian Walshe went to HomeGoods and T.J. Maxx in Norwell and purchased towels, bath mats, and men's clothing, according to Beland. He also went to Lowe's and bought squeegees and a trash can, she said.
Cohasset police went to his home that day for a well-being check after Ana Walshe did not report to work that day. There, officers saw Brian Walshe's Volvo had its seats down and a plastic liner in the back of the car, Beland said. Later, police also saw dirt on the vehicle's floor mats and the carpet "appeared to show fresh vacuum streaks," she said.
"When asked about the liner, the defendant said he threw it in the trash," Beland said, adding that an analysis showed there was blood in the car.
Brian Walshe's cell phone data showed the device traveled to Swampscott around 9:30 a.m. on Jan. 5 to a dumpster at his mother's apartment complex, according to officials.
On Jan. 8, police searched the couple's Cohasset home and found blood and two knives, one of which was bloody and damaged, in the basement, Beland said.
"In addition there was [a] heavy duty, large tarp and plastic liners purchased from that Home Depot," she said.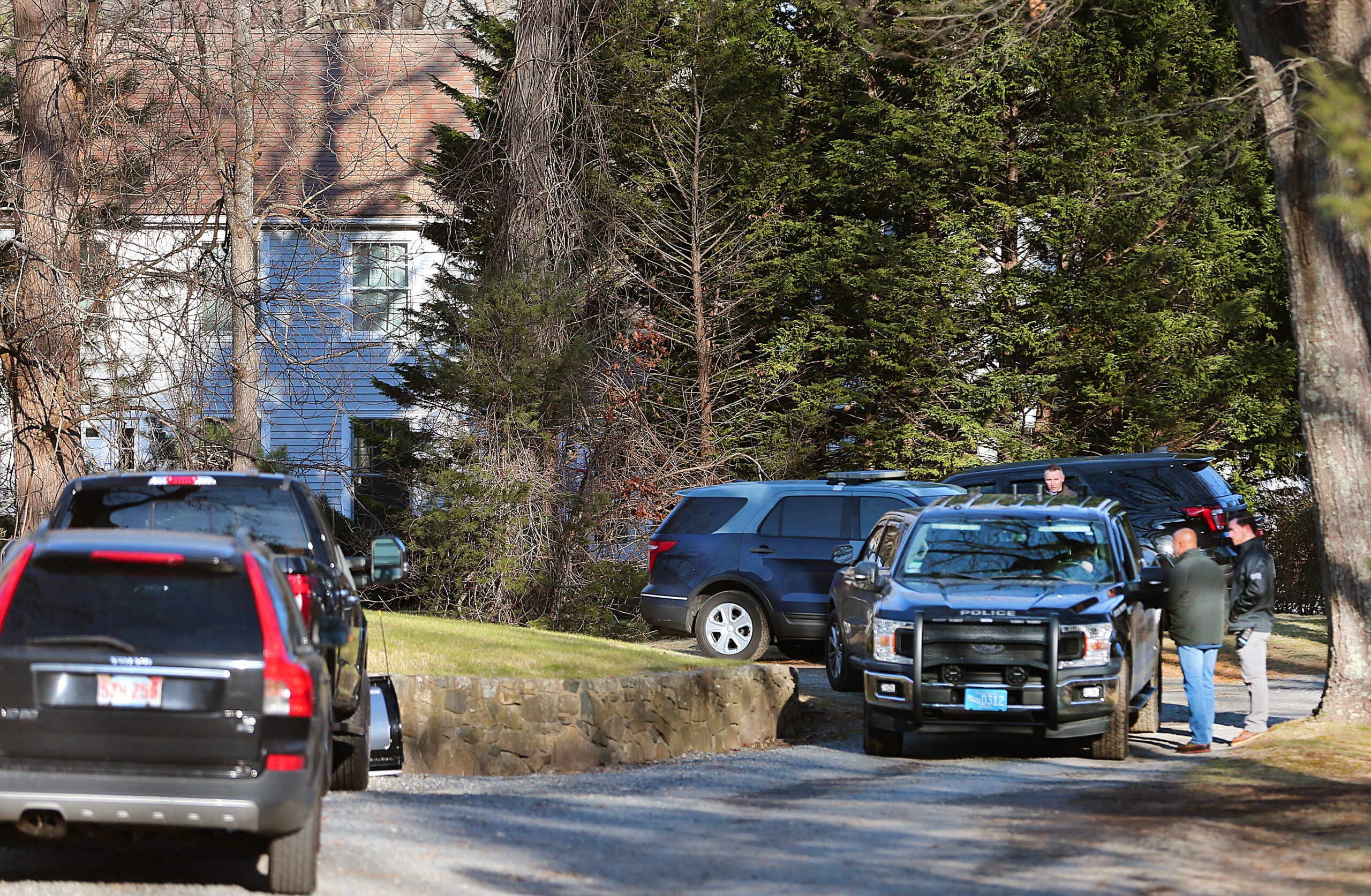 Last week, during Brian Walshe's initial arraignment, authorities said he told police he left his house on Jan. 1 to visit his mother. He also said he took his son out for ice cream on Jan. 2 — the day he allegedly bought about $450 worth of cleaning supplies.
In any case, Brian Walshe leaving his home appears to be an apparent violation of the conditions of his house confinement after he pleaded guilty to federal charges in 2021 for scamming a California buyer by selling two fake Andy Warhol paintings for $80,000.
Though she did not speak in court Wedneday, Tracey Miner, an attorney representing Brian Walshe, told a judge last week her client has cooperated with investigators and refuted the notion he's "changing evidence or somehow impeding the investigation."
"Mr. Walshe has given several interviews," Miner said. "We have consented to searches of his home. We have consented to searches on his property. We have consented to searches of his cell phone."
Ana Walshe's DNA was found on bloody items discarded in dumpsters, officials say
Police tried to track down the trash bags Brian Walshe allegedly tossed in Abington dumpsters, but they were already taken "to a location for shredding and [were] incinerated," Beland said.
"By the time police located [them], they were already destroyed," she said.
However, police were able to obtain and search the bags stowed in the Swampscott dumpster when they turned up at a Peabody trash facility, she said.
Investigators recovered 10 trash bags in total, she said. Many of them contained blood-stained items, Beland said.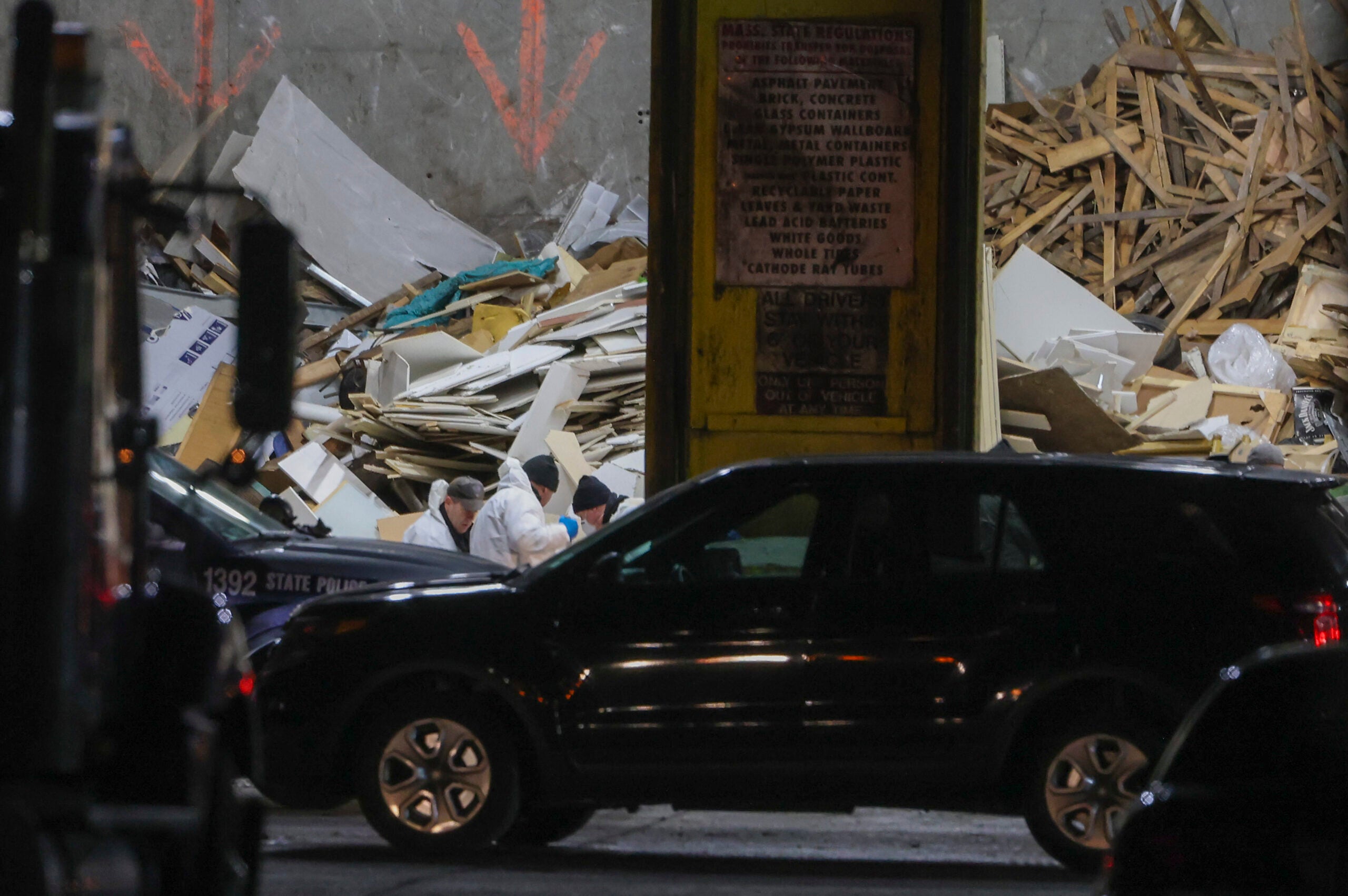 "Among the items secured were towels, rags, slippers, tape, a Tyvek suit, gloves, cleaning agents, carpets, rugs, Hunter boots, a COVID-19 vaccine card in the name of Ana Walshe, a hacksaw, a hatchet, and some cutting shears," she said. "The Hunter boots were described as what Ana was last seen in. A portion of the rug was heavily stained with red-brown stains — the substance was consistent with also having baking soda on it. There was a portion of a necklace consistent with one that Ana had been seen wearing in photos."
Testing at the state's forensics lab determined the items were stained with human blood, according to Beland.
Analysis also found DNA from both Brian and Ana Walshe on slippers and on the Tyvek suit, she said. Additionally, investigators found Ana Walshe's DNA on tissues taken from the bags.
Brian Walshe is due back in Quincy District Court on Feb. 9 for a status hearing.
Newsletter Signup
Stay up to date on all the latest news from Boston.com