Local
Maine man rescued after falling into icy bog, becoming hypothermic
Peter Taylor, 78, caught hypothermia and got lost while searching for moose antlers.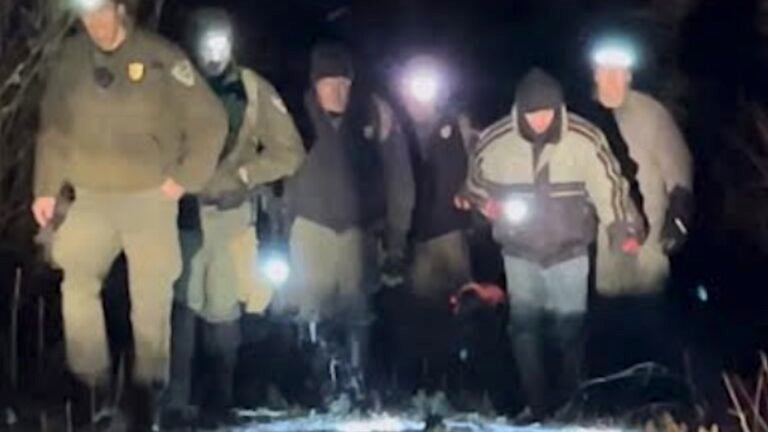 A Maine man who fell into an icy bog and caught hypothermia while searching for moose antlers was rescued by game wardens and returned to his family Sunday, according to a press release from the Maine Department of Inland Fisheries and Wildlife.
Peter Taylor, a 78-year-old resident of Cutler, left his home at 7 a.m. Sunday morning to search for moose antlers on Cocoa Mountain Road and told his family to expect him back around noon. When he didn't return, his family did a quick search before calling 911 for assistance.
Game wardens, police, and rangers were sent out with a K-9 to find Taylor and made phone contact around 8 p.m. Taylor told them he'd fallen into a bog and that he felt tired, but he decided to stay awake when he heard the game wardens approaching.
They reached him around 10 p.m., MDIFW spokesman Matt Latti said, and found him to be hypothermic. Taylor's clothes were drenched from the bog, and there was sleet that day. Latti said this is likely how he got lost.
"Even the most experienced people, once they begin to get hypothermia, they don't think as clearly," Latti said. "People can get lost."
After warming Taylor by a fireside, he was released to his family, which Latti said was right there. By that time, he was able to walk. Latti said he was lucky to be found.
"It was a happy ending," Latti said. "Sometimes when we don't know where to start or family members don't know where the missing person might have last been, it can be very difficult to find that person in a timely manner."
Newsletter Signup
Stay up to date on all the latest news from Boston.com