Local
What to know about this weekend's Orange Line shutdown
This weekend's Orange Line service disruption includes more work than the MBTA initially shared with the public.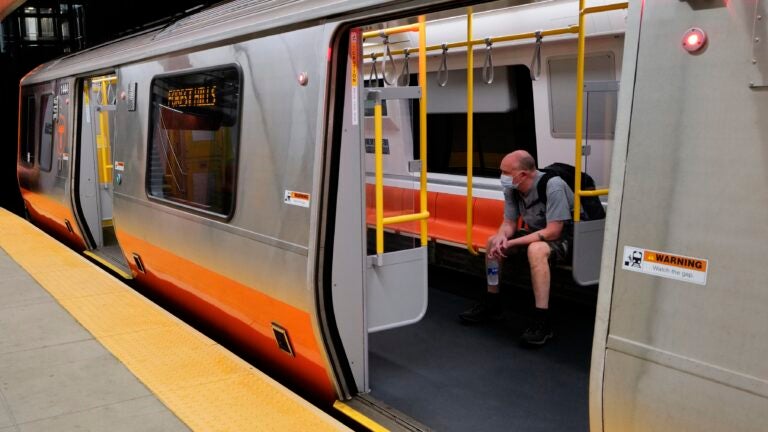 Orange Line riders have yet another shutdown in store as the MBTA closes a significant portion of the line this weekend.
The MBTA announced on Tuesday that it will suspend service on the Orange Line between North Station and Ruggles Station, and the Green Line between North Station and Government Center on Jan. 28 and 29, citing "work on the Government Center Garage." Shuttles will ferry passengers between some of those stops.
However, eagle-eyed riders noticed that the Orange Line shutdown extended far beyond the garage's vicinity.
Pressed by The Boston Globe, a T spokesperson told the newspaper that crews will perform "additional track work, including the replacement of rail fasteners, between Back Bay and Ruggles Stations."
Addressing the MBTA Board of Directors Thursday, interim T General Manager Jeff Gonneville specified that the work this weekend will include replacing "cologne eggs," rail fasteners that the T uses in high vibration and noise sensitive areas.
Why did the T fail to announce the additional work sooner?
"Honestly? We are in the process of still working through the details," Gonneville said.
He described the replacement work as complex and said the transit agency "needed the time in order to ensure that our crews would be ready to address the issue."
The additional work, coming just months after the Orange Line shut down for 30 days to allow for sweeping repairs, "will be an important step in achieving our goal of significantly improving track conditions to allow trains to increase speeds," spokesperson Joe Pesaturo told the Globe.
An internal log obtained by the Globe showed that at least three of the six slow zones that the MBTA said it eliminated post-shutdown still had speed restrictions in place as of Jan. 4, the newspaper reported.
Rebuilding trust and credibility in the MBTA is one of Gonneville's priorities, he told the board Thursday. Transparency, he added, is "really something that we're going to try to do."
To that end, he showed a schedule of planned MBTA diversions through the end of February and said he hopes to have within the next two months a schedule that runs through the end of the calendar year.
According to February's schedule, the portions of the Green and Orange Lines that are closed this weekend will shut down again on Feb. 4 and 5, as well as Feb. 18 and 19.
"We're going to approach things in a very programmatic way, in a way to really think through that we are getting the most efficient use of the time for these shutdowns," Gonneville said. "And by shutdowns, I mean sections of lines for diversions; we are not planning any major full-line shutdowns. I should be clear about that."
He said the plan also includes announcing diversions "well in advance."
Newsletter Signup
Stay up to date on all the latest news from Boston.com