Local
Husband of Duxbury mother charged with killing her children calls for forgiveness
"I want to ask all of you that you find it deep within yourselves to forgive Lindsay, as I have."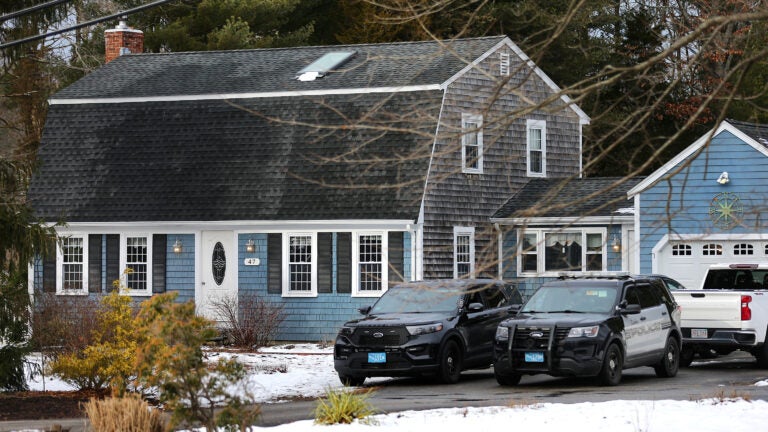 Patrick Clancy, whose wife is facing multiple charges in connection with the deaths of their three shared children Cora, Dawson, and Callan Clancy, released a statement Saturday asking the public to "forgive Lindsay."
Lindsay Clancy, 32, is accused of strangling her children on Tuesday before jumping out a window in a suspected suicide attempt, authorities said in a press conference Wednesday.
Patrick Clancy's statement, made via an online GoFundMe page, spoke about his joys of being a father and asked that the public try and forgive his wife.
"I want to ask all of you that you find it deep within yourselves to forgive Lindsay, as I have. The real Lindsay was generously loving and caring towards everyone — me, our kids, family, friends, and her patients. The very fibers of her soul are loving. All I wish for her now is that she can somehow find peace," read a portion of the statement.
Clancy called 911 Tuesday evening around 6:10 p.m. after coming home to discover his wife had attempted suicide by jumping out of the window of their home on Summer Street in Duxbury, authorities said.
Emergency personnel went on to find the couple's three children inside the house with obvious signs of trauma, according to Plymouth County District Attorney Tim Cruz.
Five-year-old Cora Clancy and 3-year-old Dawson Clancy were pronounced dead on Tuesday after being transported to Beth Israel Deaconess Hospital in Plymouth. Eight-month-old Callan Clancy was transported to Boston Children's Hospital before being pronounced dead Friday morning.
Callan's last few days were mentioned by Clancy in his online statement.
"Sometimes he (Callan) joined my Microsoft calls in the background, playing in his jumpy. I would keep my camera on, too proud to leave it off. He started saying 'Dada' whenever I walked in the room. The last moment we had together was our routine. I would come up from my office at the end of the day and swing him between my legs while he laughed and smiled. If I was ever having a bad day, Callan always knew how to heal me. Perhaps that's why he held on a little longer — to spare me whatever pain he could. As excruciating as it was, I was fortunate and grateful to feel his warmth until his very last moment. Faith is my only hope of believing he felt mine," Clancy said.
Clancy said his children were his purpose, and now that they're no longer with him he'll be putting all his energy into, "healing and rediscovering my purpose."
Newsletter Signup
Stay up to date on all the latest news from Boston.com