Local
Plymouth waitress gets $4,600 'tip surprise' from Peloton cycling group
"We had a lot of people saying, 'I can't make it, but I'd love to contribute,' and so that grew and grew and grew."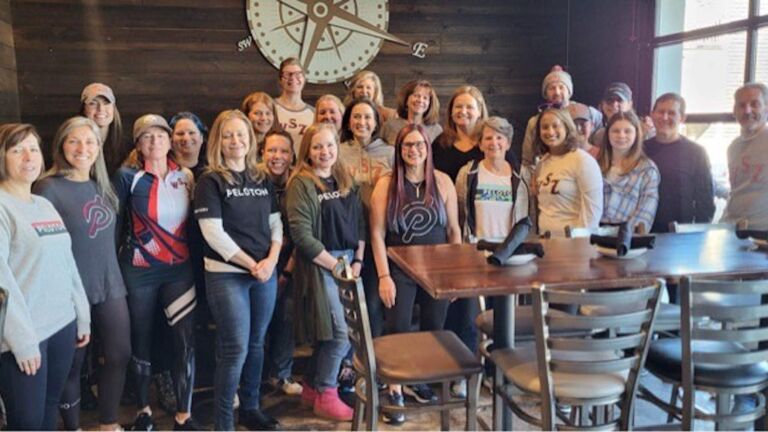 A Plymouth waitress got a $4,600 tip from a Peloton Facebook group's members who dined at Tavern on the Wharf over the weekend.
Jenene Vernon, a member of the "Wicked Smaht Zone" Facebook group, which her husband Josh Vernon started, called the generous sum a "tip surprise." She added that it's a part of the group's efforts to use its large membership base to pay it forward.
"We have this platform, we have this group now of 1,800 members, how can we do more?" Jenene Vernon said she and her husband started asking themselves.
More than 100 members contributed to the tip on the $441.75 bill.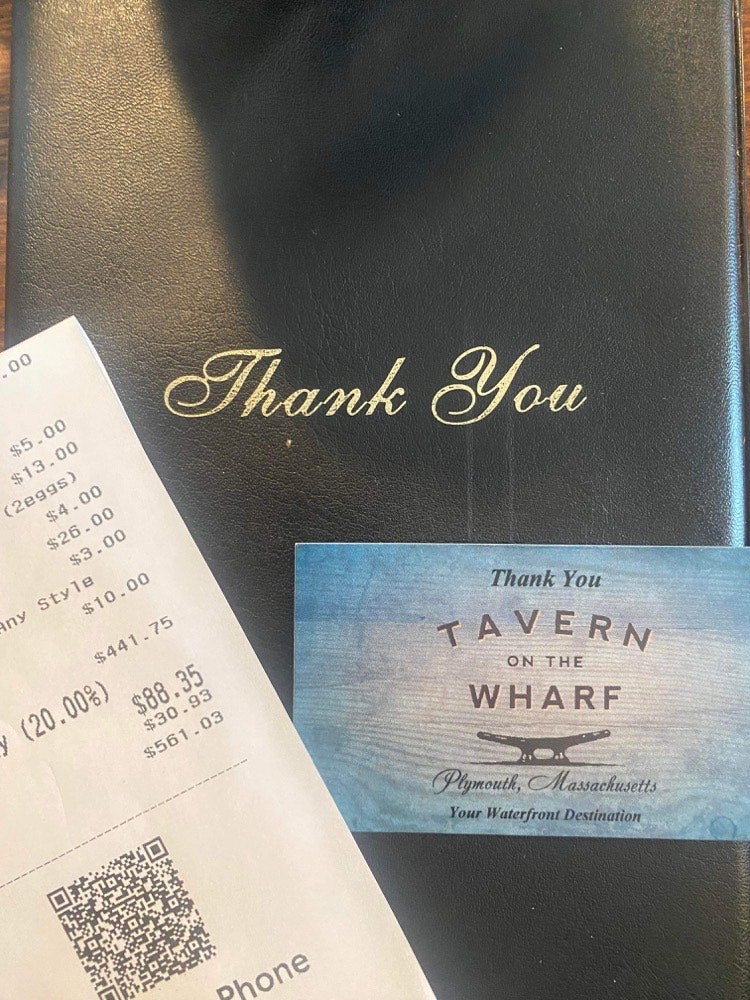 The group called the restaurant in advance to let them know of their plan. Waitress Megan Oliveira, a single mom supporting two kids, got the table.
Oliveira told WBZ the tip was "incredible."
"I live alone," Oliveira said. "I have two daughters. Rent is due in two days. This was the most heartwarming incredible thing that has honestly ever happened. I couldn't be more appreciative. I could cry talking about it right now."
Ultimately, Jenene Vernon said calling the restaurant helped take the focus off the group, because the act of kindness wasn't really about them. Instead, it was about helping those who need help, particularly in this food industry lull.
"People have bills to pay," Jenene Vernon said. "Part of what we've heard is that this is a slow month for a lot of people and there's no certainty as to what they're getting at the end of the shift."
She said the group used the same approach for a tip in Mendon last year.
"We collected the money and we scooted out of there," Jenene Vernon said, describing the first time the group did this.
At each meal, more than 20 Facebook group members convened, and donations came from those both within and outside the group. Jenene Vernon said some of her husband's friends in the food industry were inspired to chip in.
"We had a lot of people saying, 'I can't make it, but I'd love to contribute,' and so that grew and grew and grew," she said.
Josh Vernon said the group didn't start out with a philanthropic goal in mind, but it quickly became one as it brought their small community of stationary bike riders together.
"#DoWickedGood is kind of my thing," he said, adding that he's been a part of many charitable groups outside the Peloton community he and his wife made. "Really, the message is doing good at everything you do, and that includes giving back."
In the past, they've asked members — many of whom have never met in person — to pool money for charitable causes, including lung cancer. One group member — a friend of the Vernons and a lung cancer survivor — inspired the duo to spearhead the fundraiser for the Lung Strong foundation.
Last year, when the group only had around 1,000 members, Josh Vernon said, some of them met in Mendon and gave nearly $4,000 in tips procured by the Facebook group to staff at another restaurant.
Jenene Vernon said the diners went "just like it was a regular breakfast," which, of course, it wasn't.
By the time the husband and wife started planning this year's South Shore trip, the group had nearly doubled in size, Josh Vernon said. Thus, the tip got bigger.
Going forward, Jenene Vernon said the team will continue supporting other charitable causes. Josh Vernon said he plans to post soon about a Super Bowl squares challenge to fundraise.
Other surprise tips are also on the horizon, as both said they plan to make this an annual event. Josh Vernon said he hopes to raise $10,000 next year for the tip.
The Peloton riders will hit a new restaurant in a different location in Massachusetts to continue "spreading the wealth."
"We don't want this to be a one and done thing," Jenene Vernon said, adding that she hopes this act inspires others to do something similar. "Even if it's just buying someone a Dunkin' Donuts or writing them a nice card, I just think that's what the world needs right now is some of that positivity no matter how big or small."
Newsletter Signup
Stay up to date on all the latest news from Boston.com